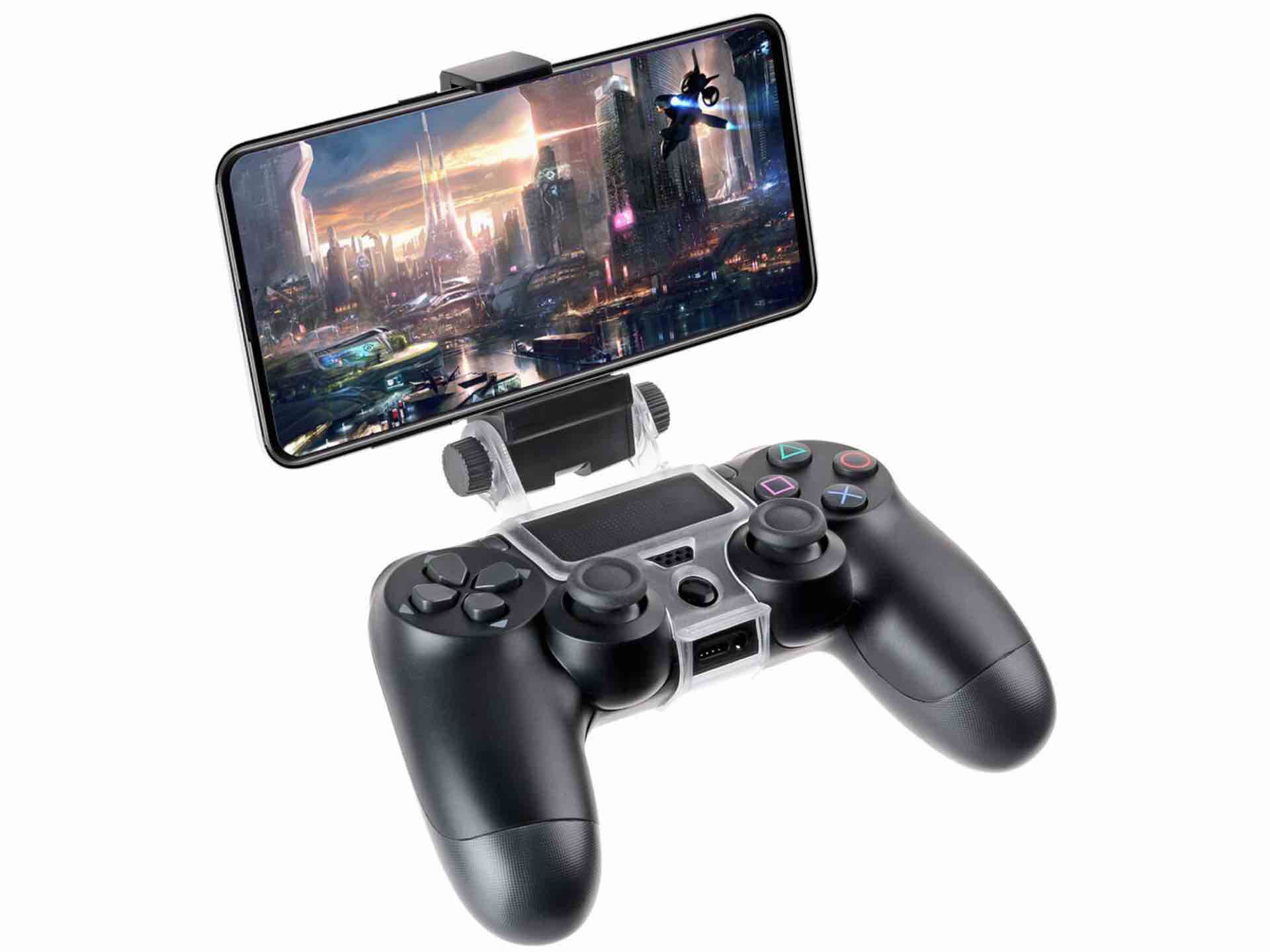 VSEER Phone Mount for PS4 Controller
With all the great iOS games that now support console controller connectivity, having a way to physically attach your iPhone to one of those controllers can be super helpful, especially if you're wanting to play on a flight or while riding public transportation.
VSEER's PS4 controller clip is super solid and fits any phone up to 3.5″ wide, which includes the iPhone 8 Plus and XS Max (even if they've got a thick case on).
It can be a tad difficult to install onto the controller— to the point you'll feel like it's going to break as you shove it on — but once it's snapped on there, you definitely won't have to worry about your phone falling off mid-gameplay.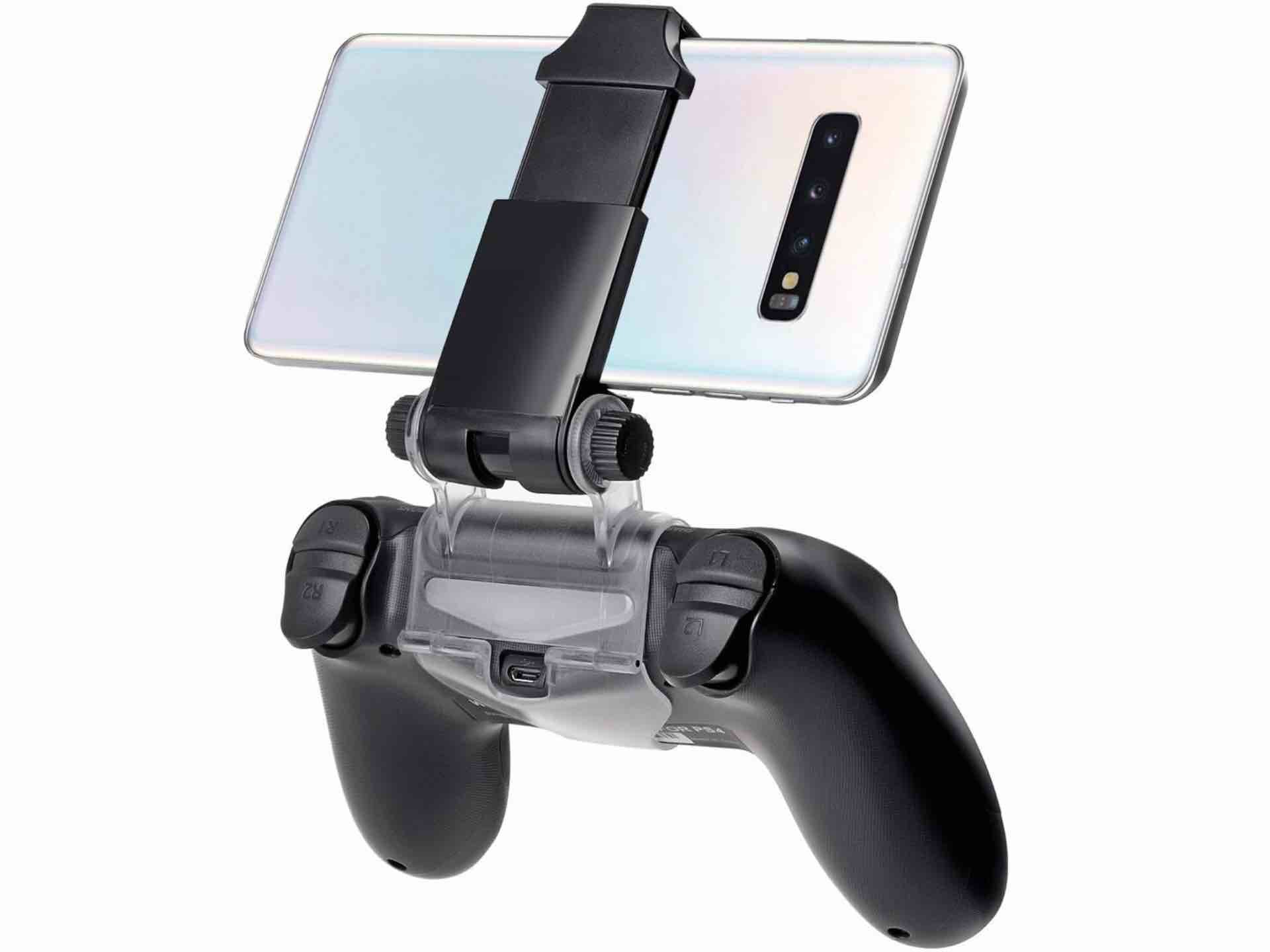 My recommendation? Only put it on a controller that will be dedicated to mobile gaming. That way, you don't have to worry about stressing the plastic by taking it off and on all the time.
The tension knobs on the side let you lock the mount at whichever width suits your phone best, and from there it can be tilted to pretty much any angle you want.
At just $9, this is a clip I can happily recommend.