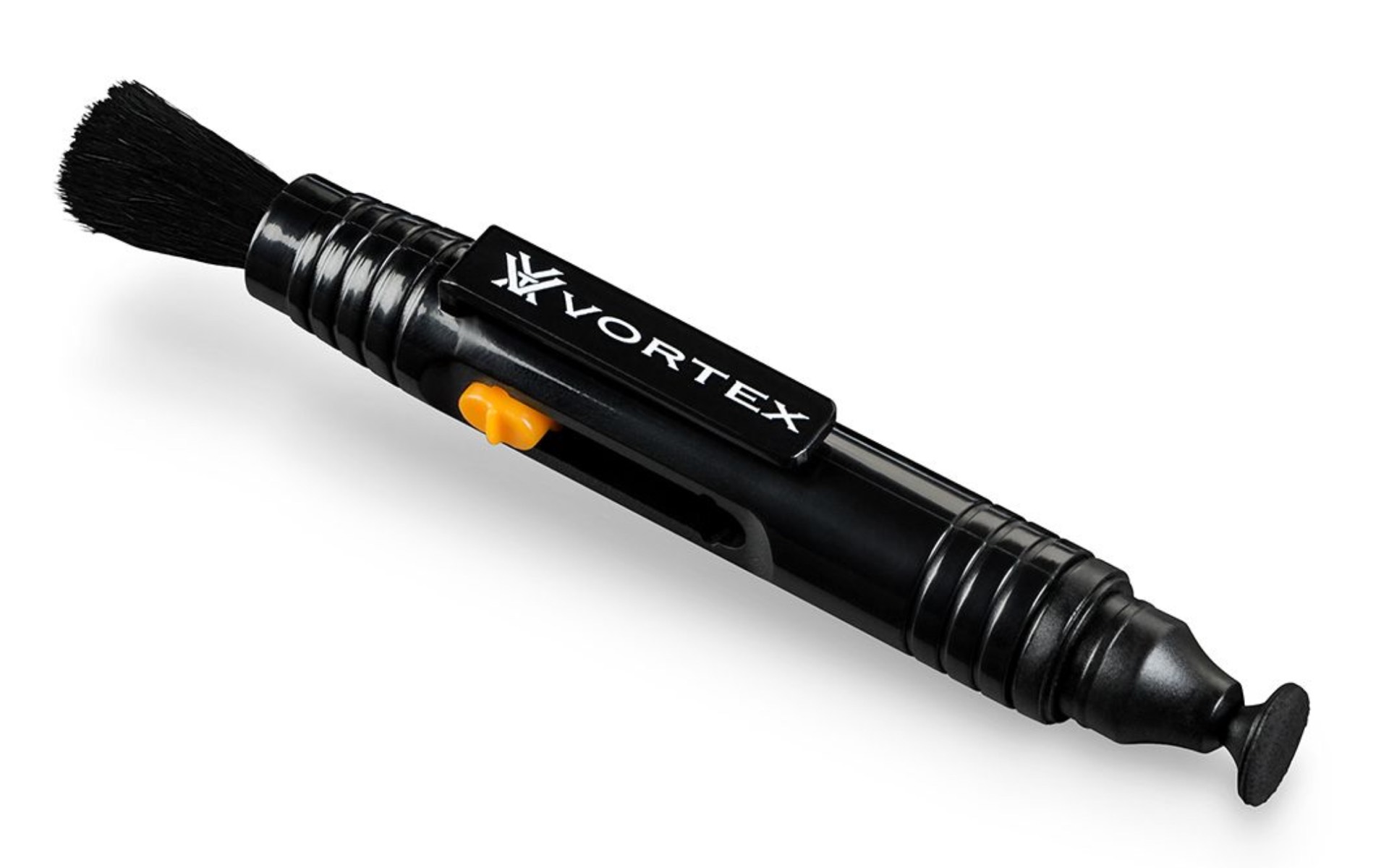 Vortex Optics Lens Cleaning Pen
As any photographer will tell you, taking proper care of your expensive camera lenses is of the utmost importance. The same is true for eyeglasses, binoculars, telescopes, and any other small glass surfaces that tend to pick up dust, smudges, and oily fingerprints.
With a lens cleaning pen (aka "lens pen") in your kit, this little routine cleaning process becomes a cinch. See how to use one in this video:
The way it works is, you gently dust off the lens using the retractable natural-hair brush at one end of the pen, then take the cap off the other end to reveal a small, flexible rubber tip dusted with a carbon compound, which absorbs oils from the lens surface as you rub it around. (Don't rub the tip on anything other than glass unless you want to leave a black residue behind!)
This compound is replenished by a little sponge-like ball inside the lid, so all you have to do is re-cap it and give it a little twist now and again whenever the rubber tip seems like it's running low on the stuff.
For just $10 on Amazon, this is a no-brainer investment that can help keep your lenses in good working order for years to come.