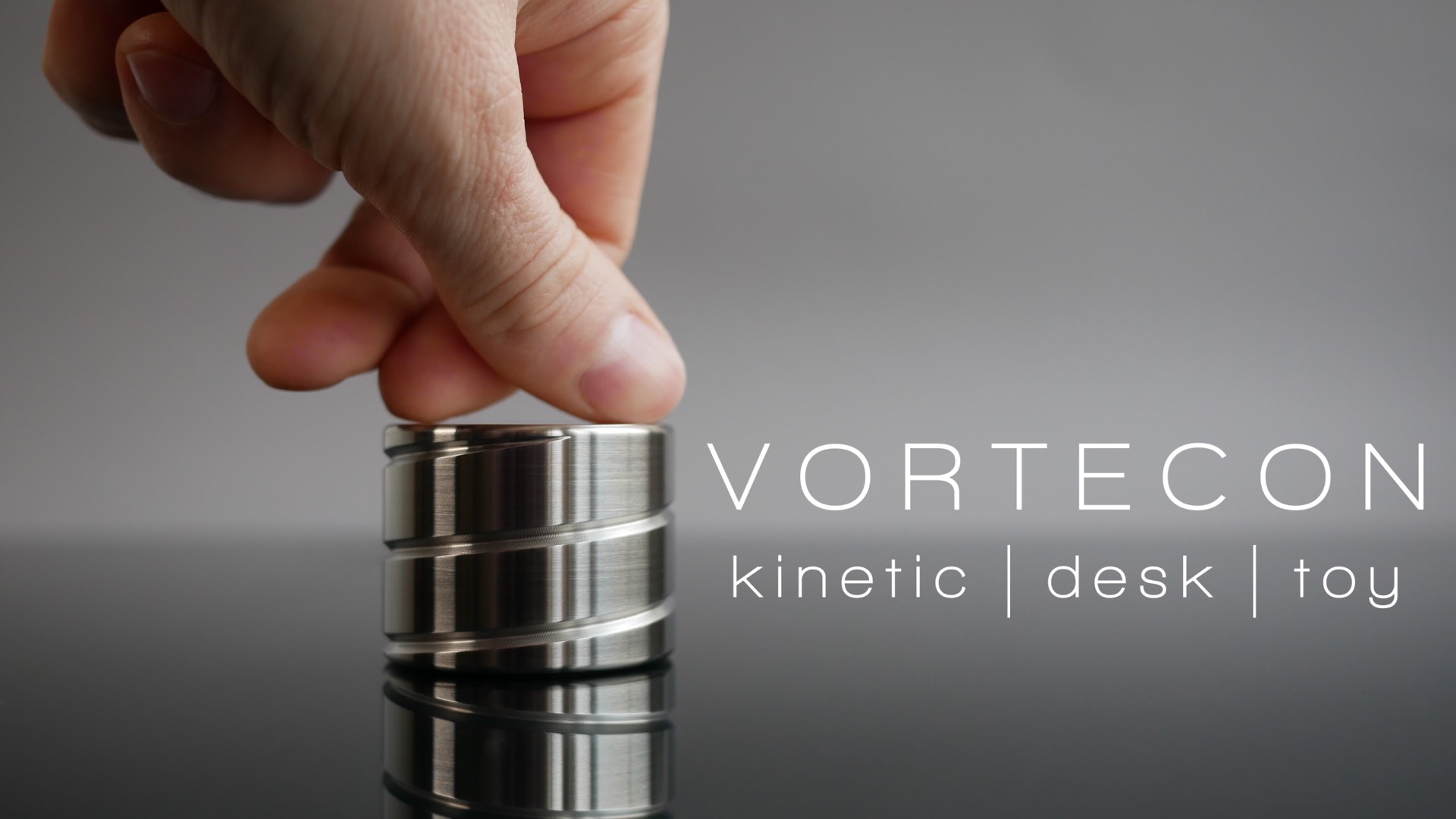 Vortecon Kinetic Desk Toy [Kickstarter]
I try to be selective about the Kickstarter projects I decide to feature here on T&T. However whimsical or unexpected, they should be useful or intriguing on some level.
But the Vortecon kinetic desk toy? This thing is pure, useless fun:
Oh sure, they'll talk about how it "releases creativity" or "relieves stress while you work" or whatever, and maybe it does, but let's be real here: This is a super neat, well-made, and fun-to-play-with optical illusion you can enjoy staring at yourself or showing off to your friends.
As of March 5th, 2018, they've far exceeded their modest funding goal and still have 22 days to go. Go back the project at the $32 USD level or higher to eventually get one of your own.