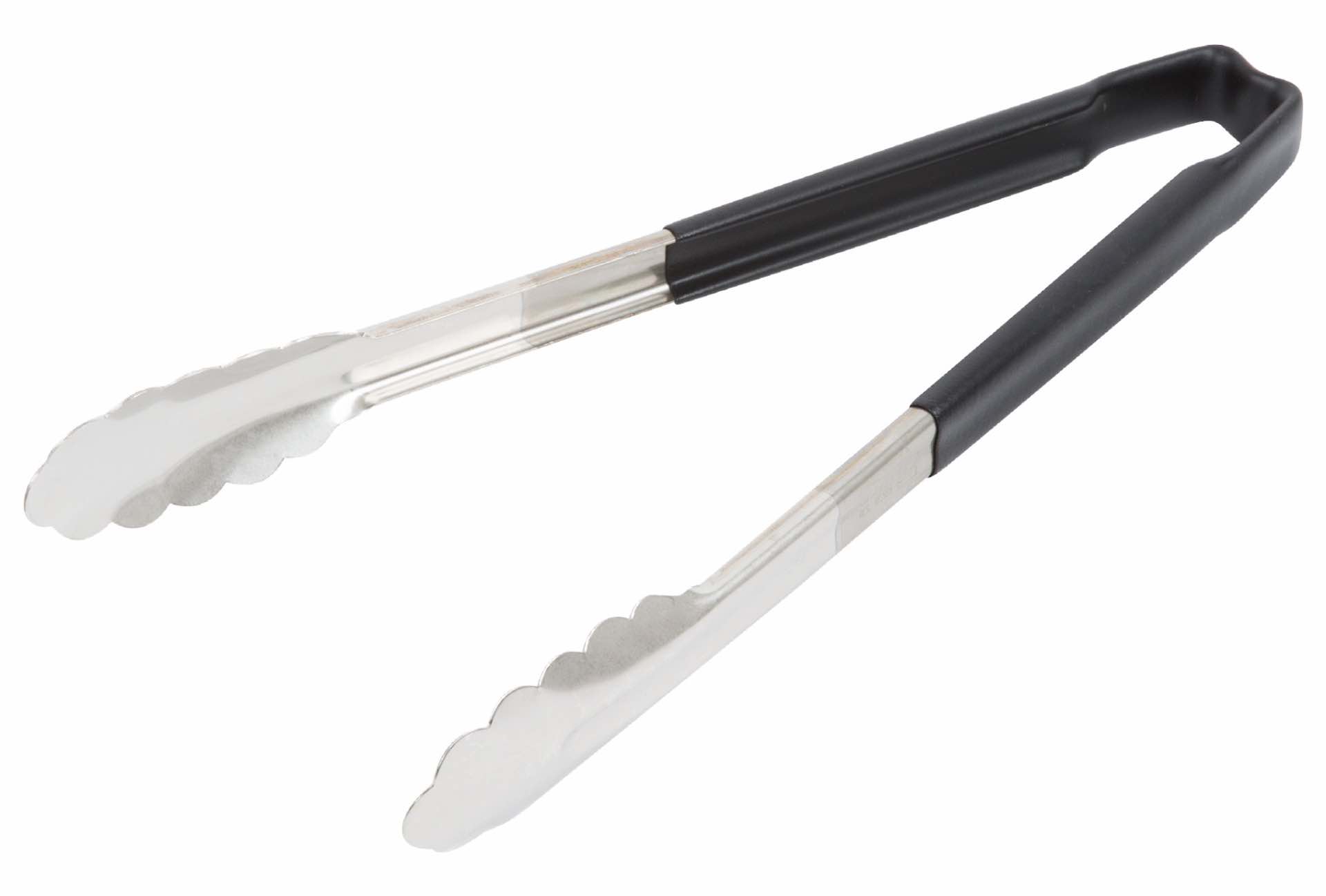 Vollrath One-Piece Stainless Steel Scalloped Tongs with "Kool-Touch" Handle
Speaking as someone who spends a lot of time looking at Amazon, I very rarely come across products with a full five-star rating, so the fact that these Vollrath tongs are rated that way should say something.
Between this brand and Edlund, these are some of the tongs most often recommended by professional kitchen workers, and for good reason. They're very durable, feel great in the hand, have no springs or other breakable parts (which means no places for bacteria to lurk in), and the handles have a permanent insulated coating that keeps your hands from getting burned while cooking.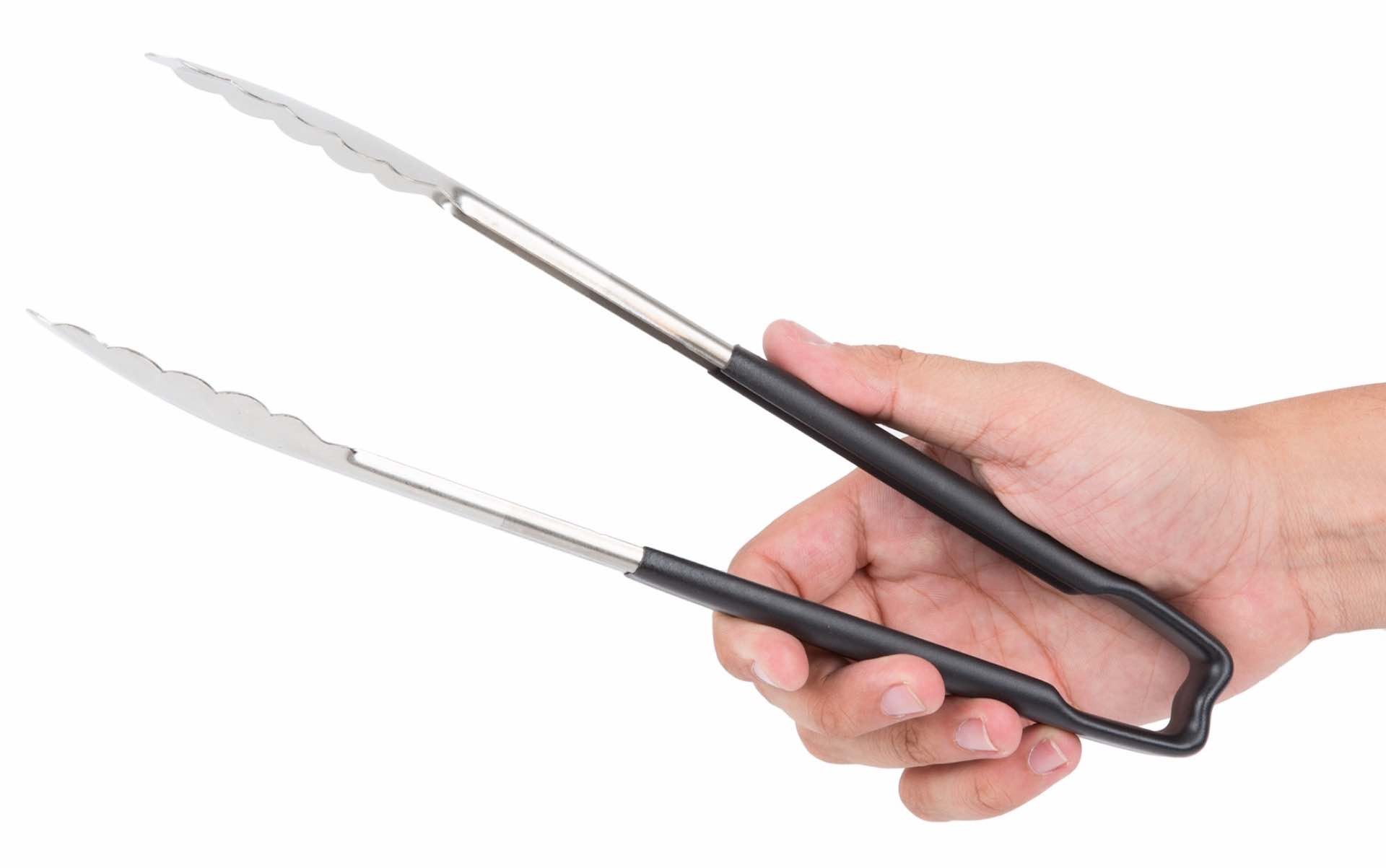 If they're good enough for restaurant crew, they're more than suitable for your home kitchen and grilling needs. Get a pair for just $12.