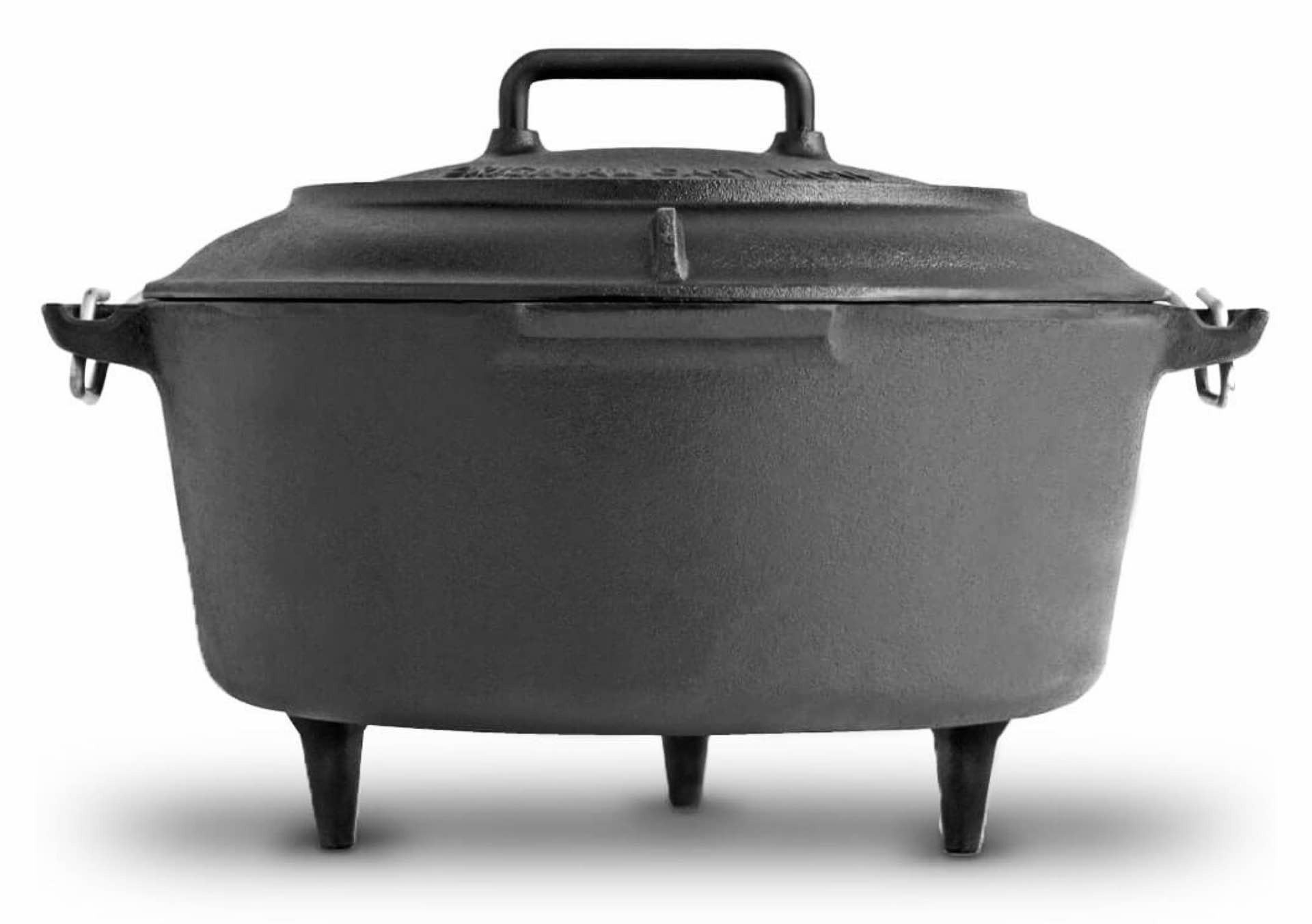 Volcano Grills Cast Iron Dutch Oven
Speaking of the Volcano grill, the company also happens to make an 8-quart cast iron Dutch oven that can be used separately but is designed to fit the stove's top opening, like so: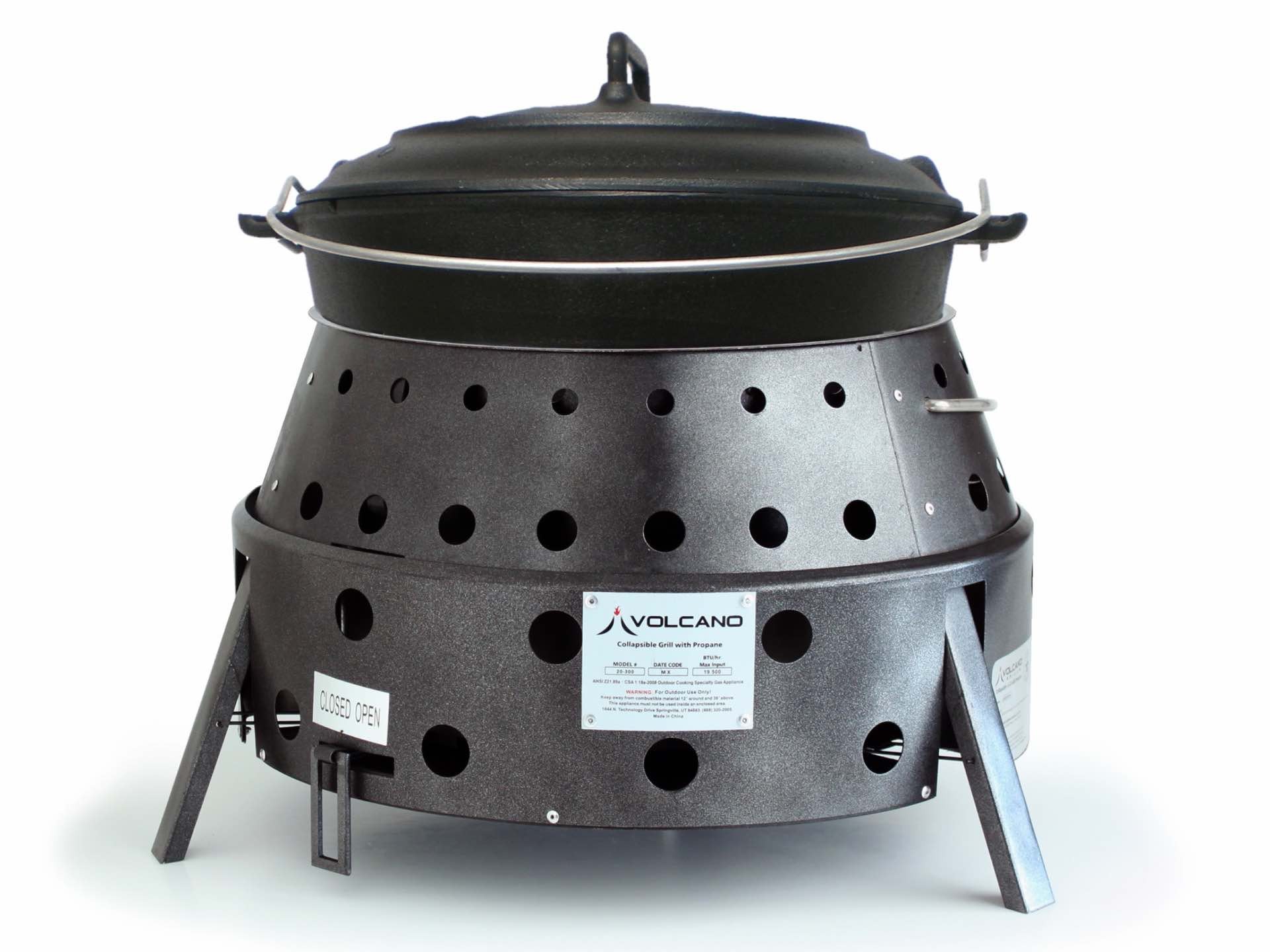 The cast iron is pre-seasoned so you can use it right out of the box, and the center of the lid has a raised ring that makes it easy to stack charcoal briquettes on top: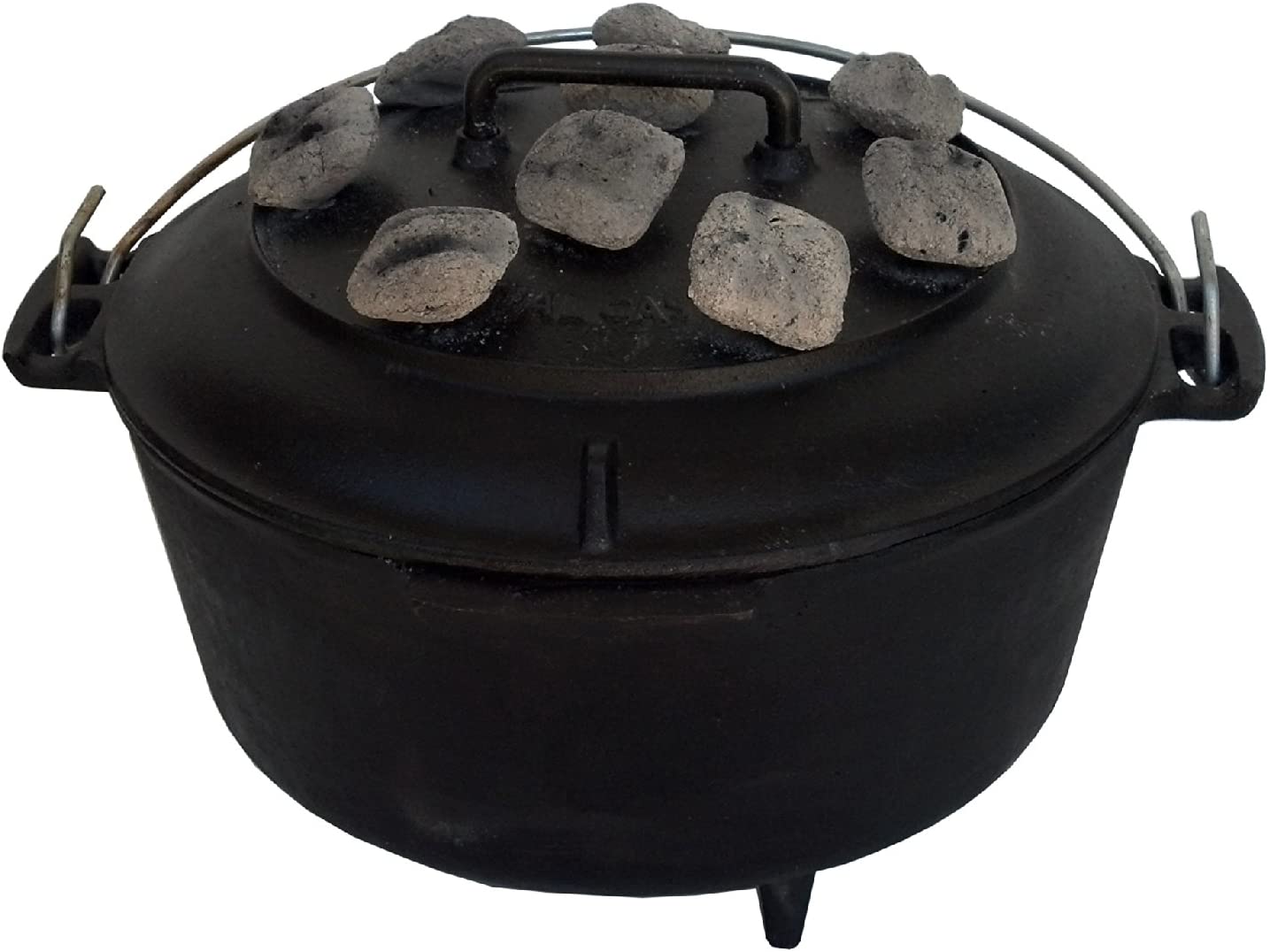 To round things out, the lid features a thermometer access hole for easy temperature checking during a long cook. They considered every detail here.
Get this camping-friendly Dutch oven for $60 on Amazon.