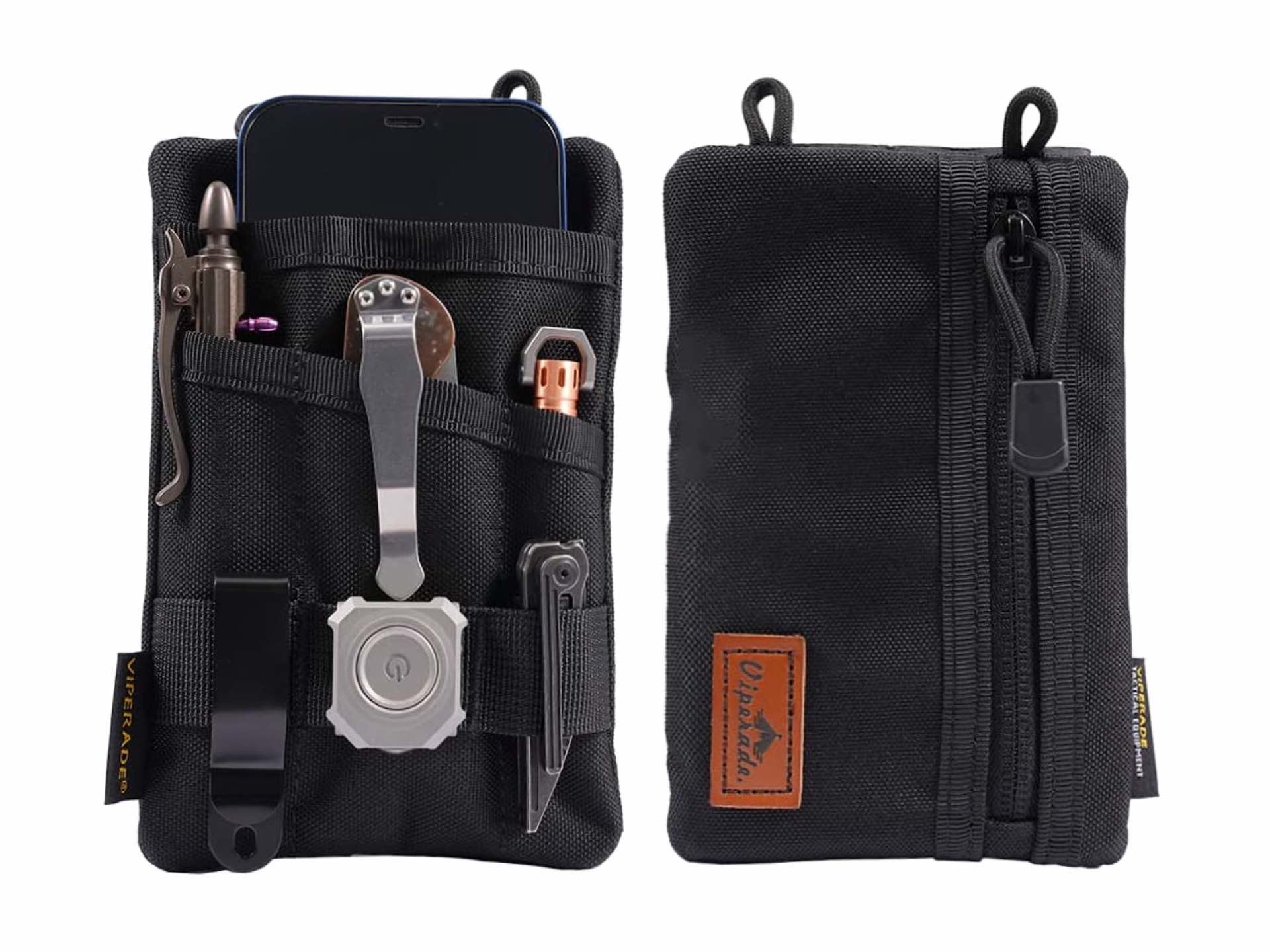 Viperade VE1 Pocket Organizer
Viperade's VE1 Pocket Organizer is a tough EDC gear pouch that offers plenty of storage and organization for your daily carry needs. It's made from 500D polyester to be resistant to wear and tear, and it has an array of places to stash all your stuff.
On the front are three oblique slots and three small loops for holding things like a pocket knife, your favorite pen, a mini flashlight, or whatever other kinds of tools you carry around each day. Behind those is a larger sleeve for holding a smartphone (under 6.5″ screen size) or a Field Notes-sized memo book, and on the back of the pouch is a zippered pocket for holding cash/coins/small documents.
If you don't want to keep this thing in your actual pocket, it has a pair of small loops at the top so you can attach a lanyard for hands-free wear, or you can add a carabiner to secure it to a backpack.
Whether you're a gardener, a medical worker, a mechanic, a teacher, or just a regular guy who likes to keep his EDC organized, the VE1 is an effective way to get all your daily gear and pocket tools under control. Get it for $20 on Amazon.
(Note: The items pictured above-left are not included with the pouch. However, if you want to recreate that look, you can search up items like the MecArmy TPX8 pen and the MecArmy CPL watchband flashlight to get started.)