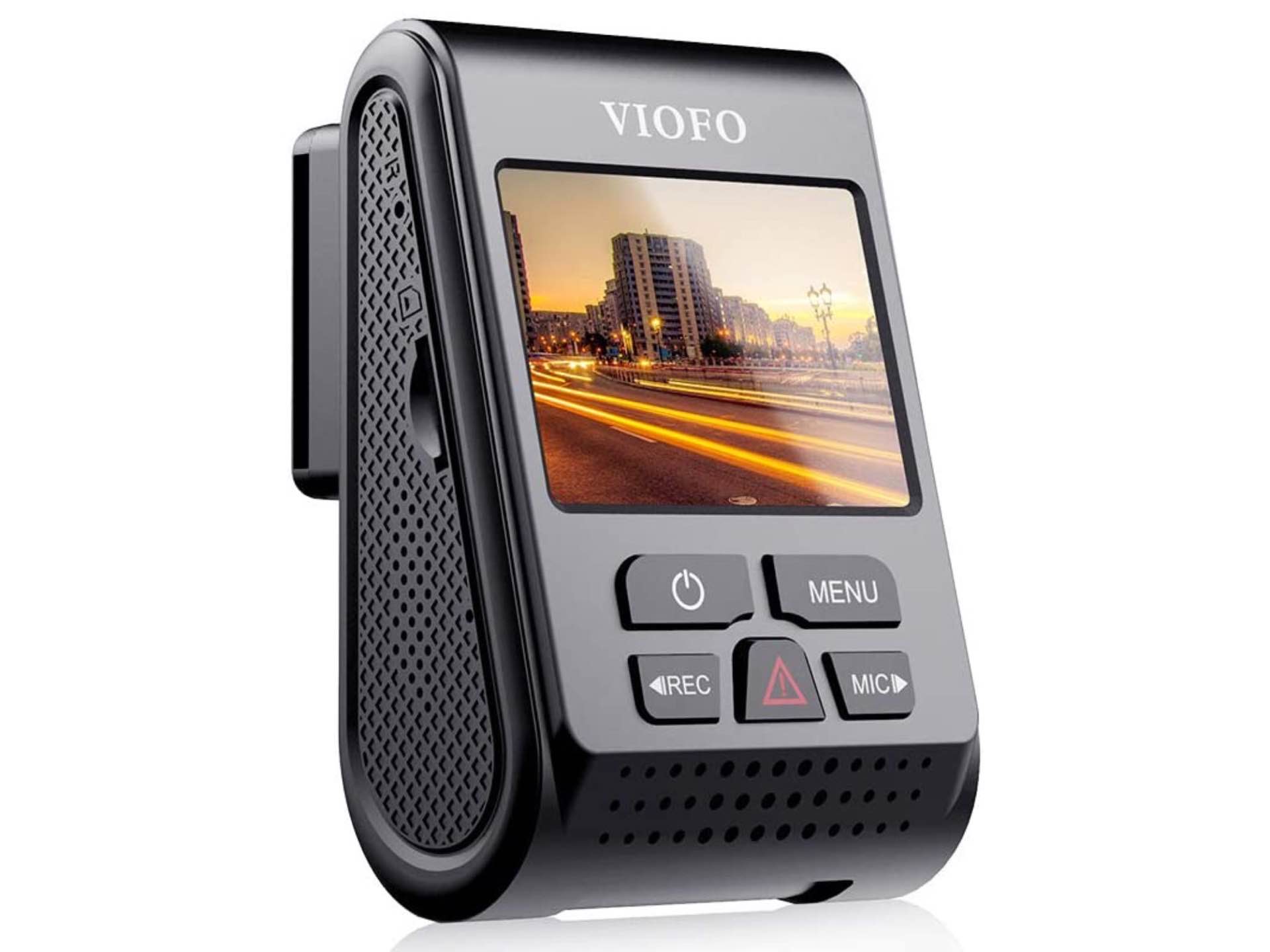 VIOFO "A119 V3" Dash Cam
If you drive a vehicle — and I'm sure the majority of you reading this do — installing a dash cam is a no-brainer. When you're the victim of an accident and the opposing party tries to lie their way out of it, or a police officer wrongfully writes you a ticket for something you didn't do, you don't wanna be caught with your pants down.
Video. Evidence. It's your best insurance policy.
VIOFO's A119 V3 dash cam has easily been one of the most recommended budget/entry-level options of the past year, and for good reason. It's always reliable, relatively discreet, and offers superb bang for the buck.
Heck, you could order two of these little guys and install both in the same car for better coverage — one in front, one facing backward — and still be paying less than some of the higher-end solutions out there.
The A119 V3 covers a fairly wide 140° angle, works well in day or night conditions, and records footage in your choice of:
2560 x 1600P @ 30fps
2560 x 1440P @ 30fps
1920 x 1080P @ 60fps
1920 x 1080P @ 30fps
I recommend getting at least a couple high-endurance microSD cards and swapping them out once in a while to help ensure your recordings are still being captured correctly. You wouldn't want to discover that you've had a corrupt card in there for who-knows-how-long when you need footage most.
The company offers a hardwire kit (sold separately, $15) that I wouldn't exactly call "beginner friendly" but it does enable advanced Parking Mode features for when the vehicle engine is off. Otherwise, the camera does have a built-in buffered Parking Mode that attempts to auto-detect relevant events when you're not around.
There's a lot more great stuff I could get into, but all you need to know is, this is fantastic first dash cam. Get it for $120 on Amazon.