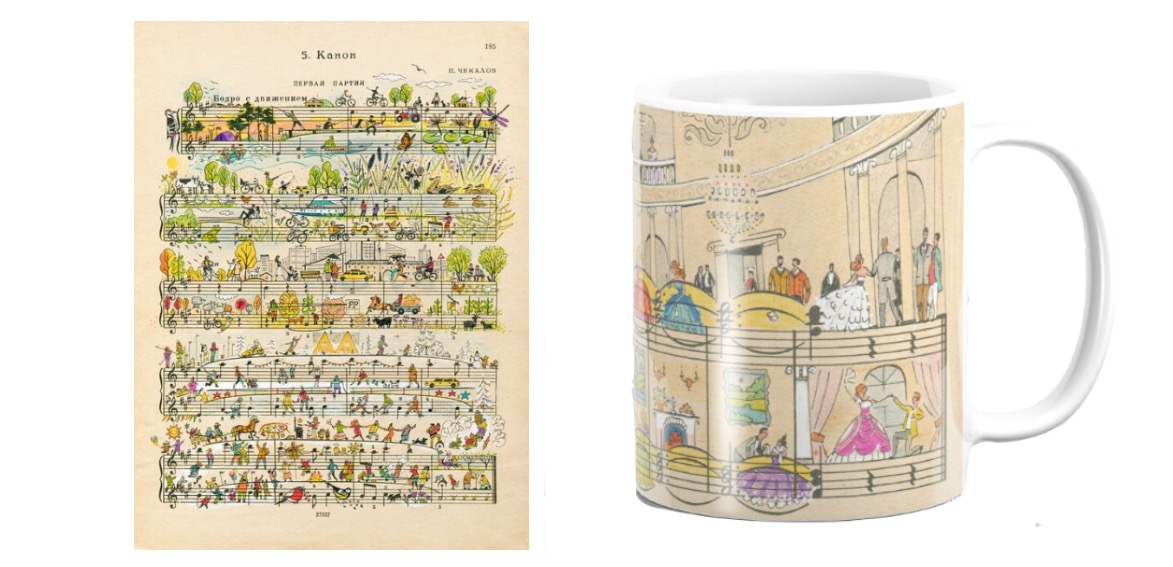 Vintage Sheet Music Illustrations by People Too
Russian illustrators Alexei Lyapunov and Lena Ehrlich — together known as People Too (view their portfolio on Behance) — do this cool thing where they draw charming, elaborate scenes on old pieces of sheet music. I discovered their work via Colossal:
The colorful works capture both pastoral and urban landscapes, detailing vignettes of people fishing, dancing, and commuting. Musical notations from the songs are often incorporated into the illustrations—notes becoming steps, hills, or trunks of trees.
They sell this sheet music artwork in various forms on Society6, including prints, framed prints, coffee mugs, throw pillows, and more. If you're not into the artwork yourself, you probably know someone they'd make a great gift for.