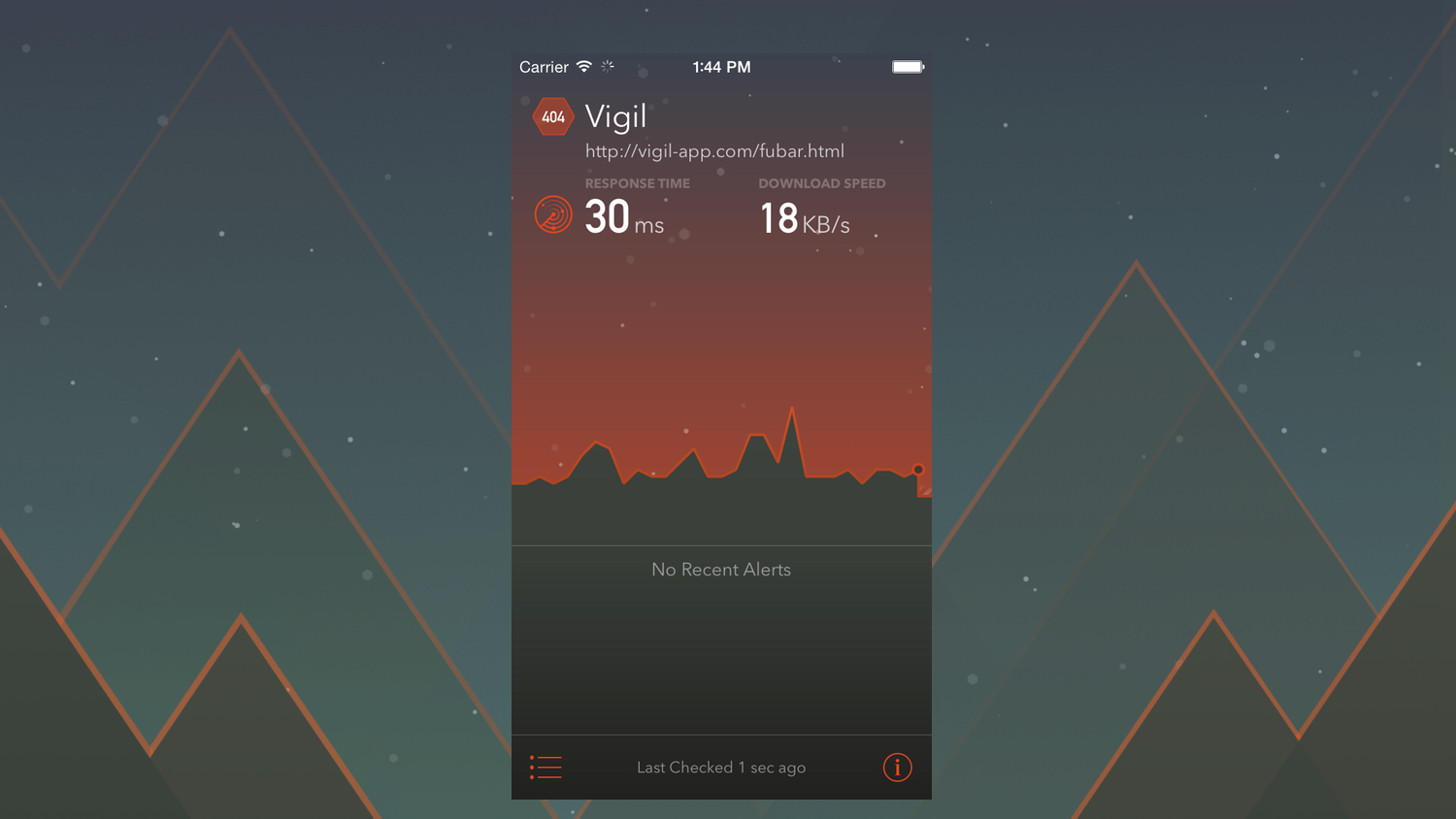 Vigil Website Monitoring
There are a ton of website monitoring tools out there, but Vigil is probably my favorite. It's an iPhone app that has been recently redesigned with a modern iOS 7/8 look. While the app is certainly beautiful, there is a whole lot going on behind the scenes. Once you get your websites added, Vigil will monitor them 24/7. If there are issues with your website, you can be notified with push notifications and email alerts. In additional to alerts, Vigil also tracks downtime statistics. For some, downtime means a SEO problem. For others, it means they can't sell their products. Either way, Vigil has you covered.
The app is free and comes with 1 month of service. They have multiple tiers after your free trial is up.
$19.99/year – 1 website and it's checked every ten minutes
$49.99/year – 5 websites and they are checked every five minutes
$99.99/year – 10 websites and they are checked every two minutes
$249.99/year – 20 websites and they are checked every minute
Download it for free on the App Store.