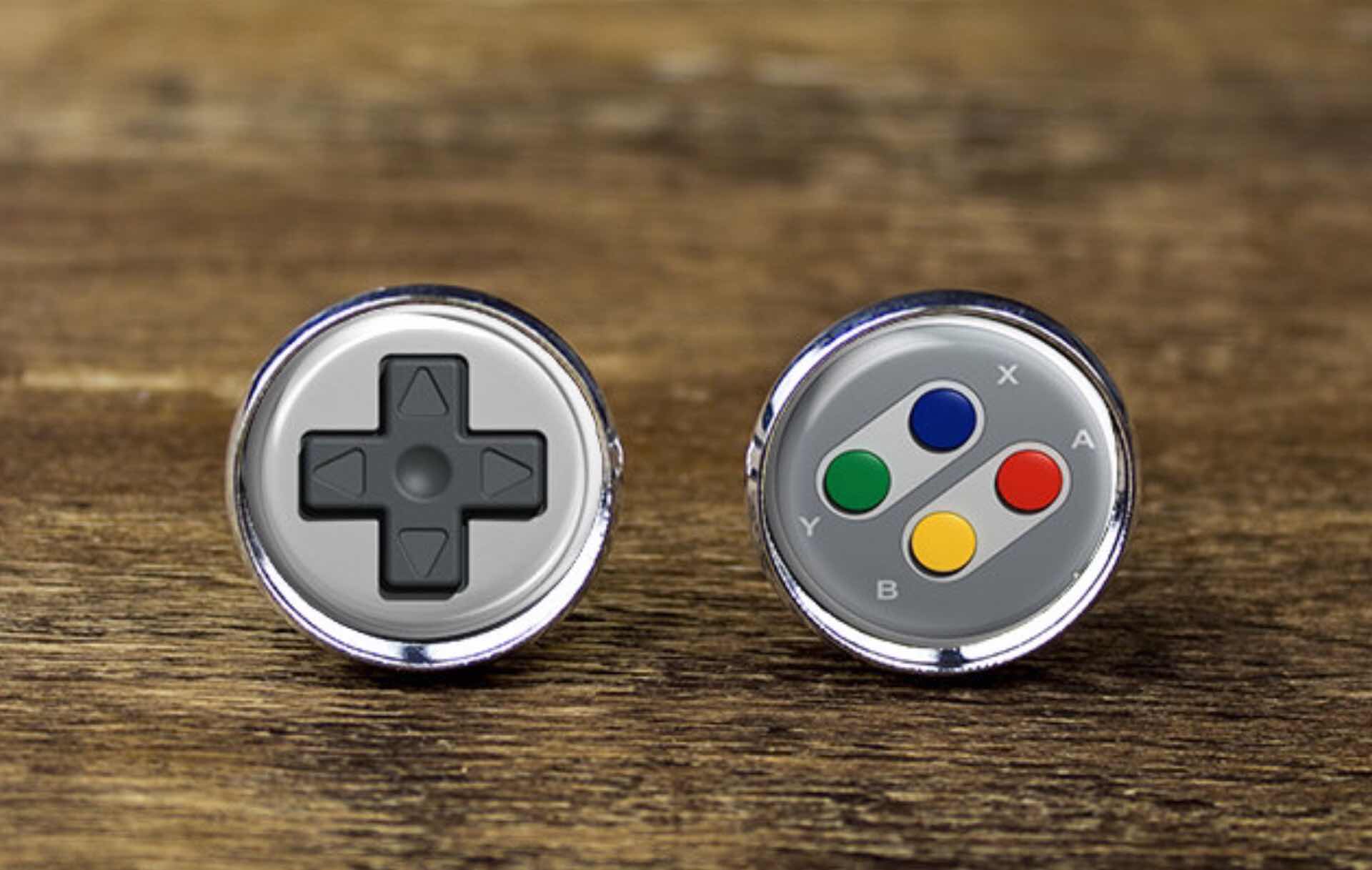 Video Game Controller Cufflinks by ElegantLocketShop [Etsy]
Got a wedding coming up and you're not afraid to make it a little nerdy? Surprise your gamer groomsmen with these game controller cufflinks, which are modeled after a few different console controllers:
The cufflinks are made of silver-plated brass with a high-grade epoxy dome covering the controller images. Each pair is $13 on the ElegantLocketShop Etsy store. You can also get a matching tie clip for the same price.