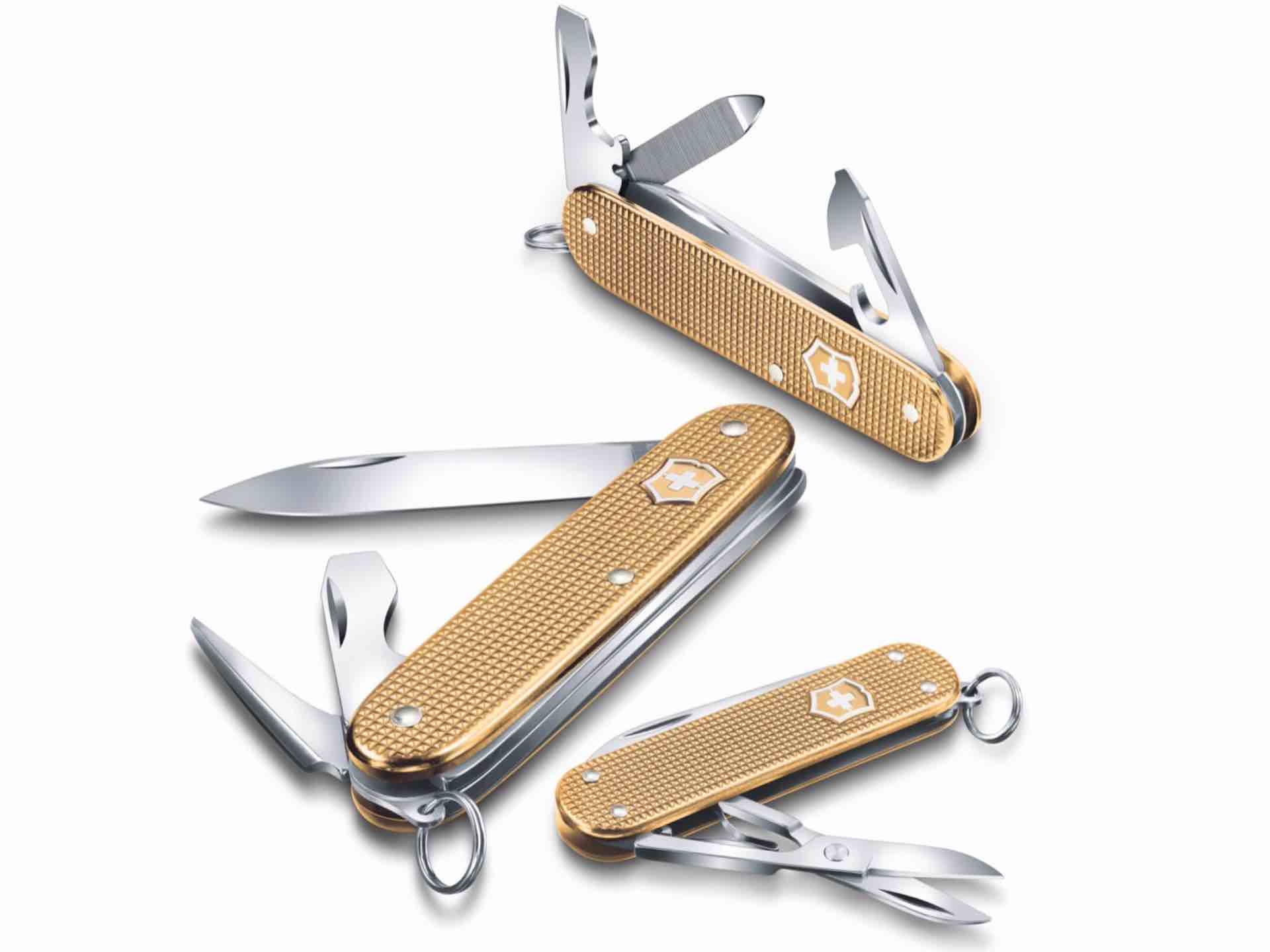 Victorinox 2019 Limited-Edition "Alox" Swiss Army Knives
Get 'em while you still can: In case they didn't cross your radar last year, you might be interested to know that it's still possible to pick up one of Victorinox's 2019 limited edition "Alox" pocket knives, which are characterized by their striking champagne-gold hue 🤩
Victorinox has been putting out special colored editions for the past five years — you can see the past few colors starting from 3:01 of this guy's video — but the 2019 series is easily the most attractive and elegant in my opinion. After being stamped from aluminum and embossed, the signature grippy Alox texture is wrapped in a corrosive-resistant anodized oxide coating, which is the final layer that allows for the coloring of the scales.
They've got three variants in the collection, ranging from small to large:
"Classic" (small) — $38:

Small blade
Spring-loaded scissors
Nail file
2.5mm screwdriver
Key ring

"Cadet" (mid-size) — $48:

Large blade
Can opener
Bottle opener
3mm screwdriver
6mm screwdriver
Wire stripper
Nail file
Nail cleaner
Key ring

"Pioneer" (large) — $52:

Large blade
Reamer, punch
Can opener
Bottle opener
3mm screwdriver
7.5mm screwdriver
Wire stripper
Key ring
No matter which one you pick, you'll be treated to a very well-made piece that might earn you quite a few "Where'd you get THAT?" types of questions.