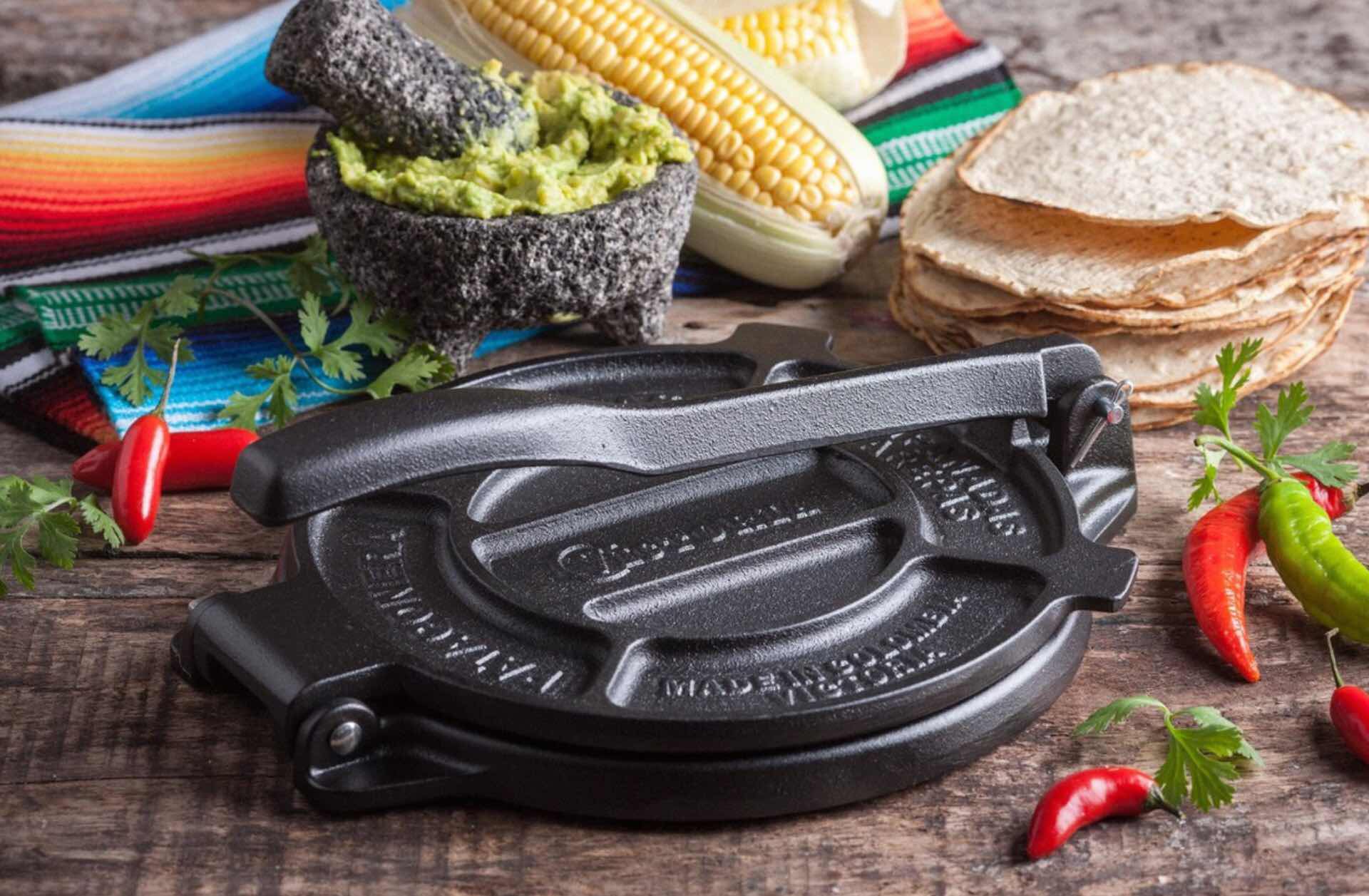 Victoria Cast Iron Tortilla Press
I can't believe I've been writing for T&T nearly 6 years now and not once have I ever recommended a tortilla press. That changes right now.
This cast iron tortilladora by Victoria is made in Colombia and makes pressing a breeze. It comes pre-seasoned with flaxseed oil — cast iron purists, rejoice! — and consistently produces thin, flat tortillas you can then cook to your liking. The heavy weight of the cast iron does most of the work for you, and in fact you shouldn't put too much pressure on the handle at all unless your goal is to break it off. A light touch is best.
In any case, once you've tasted homemade tortillas (corn or flour), you'll never go storebought again.
Two tips on using the press:
Despite the cast iron seasoning, I recommend you use parchment paper or plastic to keep the dough from sticking to the plates.
Place the dough ball a little above center (closer to the hinge) before pressing.
Get the 8″ Victoria tortilla press for $52 on Amazon. The 6.5″ version is $44.