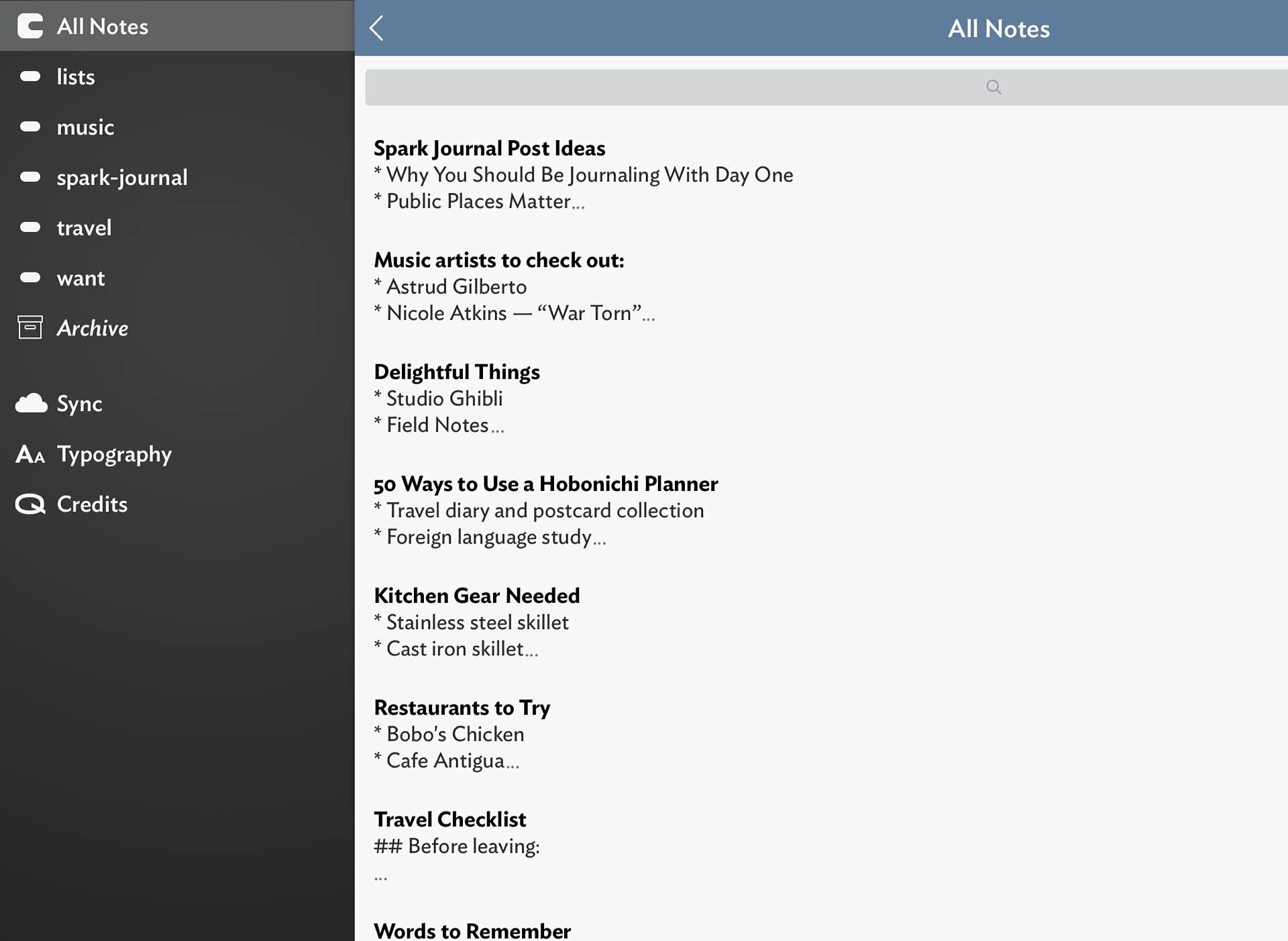 Vesper for iPad
Just in time for the weekend, the guys at Q Branch — John Gruber, Brent Simmons, and Dave Wiskus — released a big update to Vesper, their excellent (and now-Universal) notetaking app for iOS. Highlights of the update include:
Native iPad support.
Landscape support on all iOS devices.
iOS 8 share sheet support.
New price.
The first item was easily the most exciting for iPad-only users like myself. Being able to quickly and seamlessly sync Vesper notes between iPhone and iPad — á la Simplenote — is something I've been hoping they would release for a while now, and it works beautifully. And of course, being able to type in landscape on iPhone is nice too.
With this update, the app's price will soon be raised from $3 to $10. It's a free update to existing users, and as of this writing, new users can get the app for $8 for a limited time.
The reasoning for the price increase? I'll let John Gruber explain:
Put another way, we're going to charge something sane or die trying. We tried following the iOS App Store trend by pricing Vesper at just $2.99 for months. It didn't work. Prices like that are not sane, and not sustainable, at least for well-crafted productivity apps. So Q Branch is drawing a line in the sand, and we hope other iOS developers will follow.
Hear, hear.