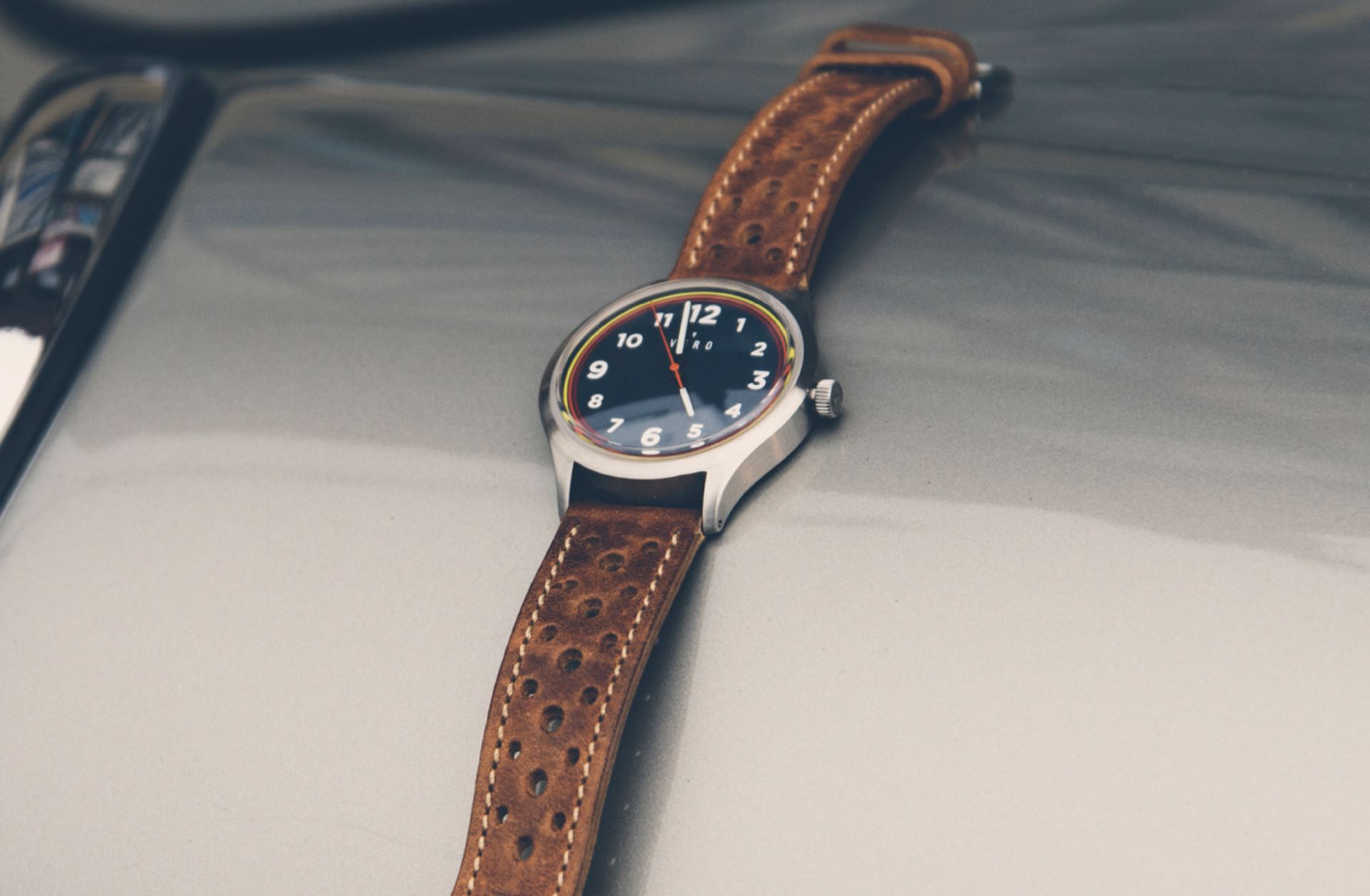 VERO 36-Series Hand-Wound Watches
VERO is a watch company founded in Portland, OR in 2015 by friends Chris Boudreaux and Danny Recordon. Their philosophy from the get-go was to craft high-quality timepieces using as many American-made components as possible.
With the hand-wound 36 Series, they accomplished just that. They describe it as a "watch with a hand-wound design for a look and feel straight out of the '70s."
Whatever their inspiration, this watch is classy as all get out. On the "Sunset" model (pictured above), you can definitely see the throwback influence in the yellow, orange, and red bands circling the navy-colored, nickel-plated brass dial. The "Rally" model, on the other hand (heh) sports blue and red rings around a cream-colored face: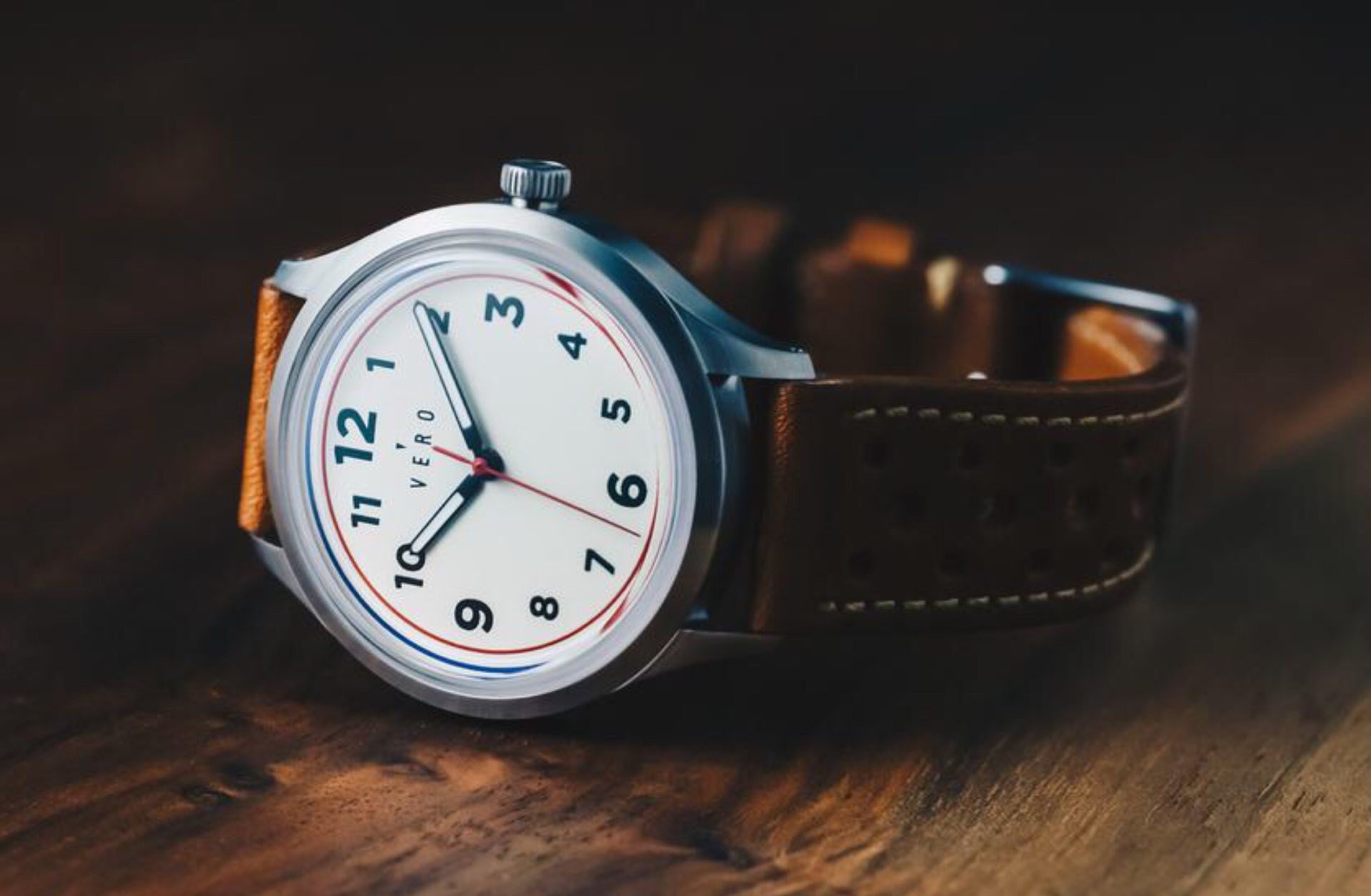 The dials of both models are ceramic coated for increased durability, and they each employ Swiss Sellita SW 210 hand-wound movements with a 42-hour power reserve.
They both come with a genuine tan leather band, plus a nylon NATO band unique to each model — in the case of the Rally, it's a three-stripe one that matches the colors of the dial, while the Sunset has a gorgeous orange one, as photographed by Allen Walker on Instagram: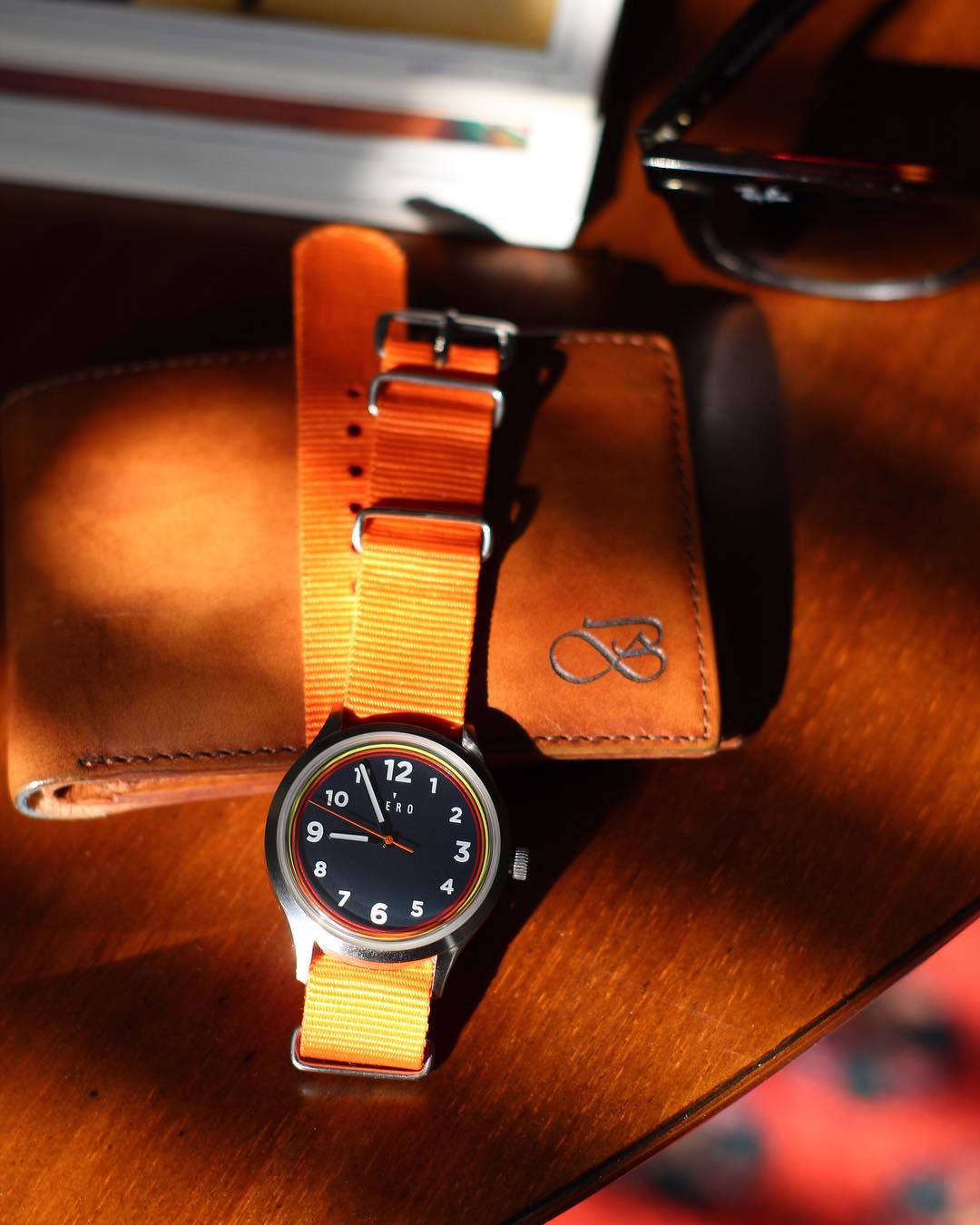 Both editions of the 36-Series watch are $1,080 at Vero.