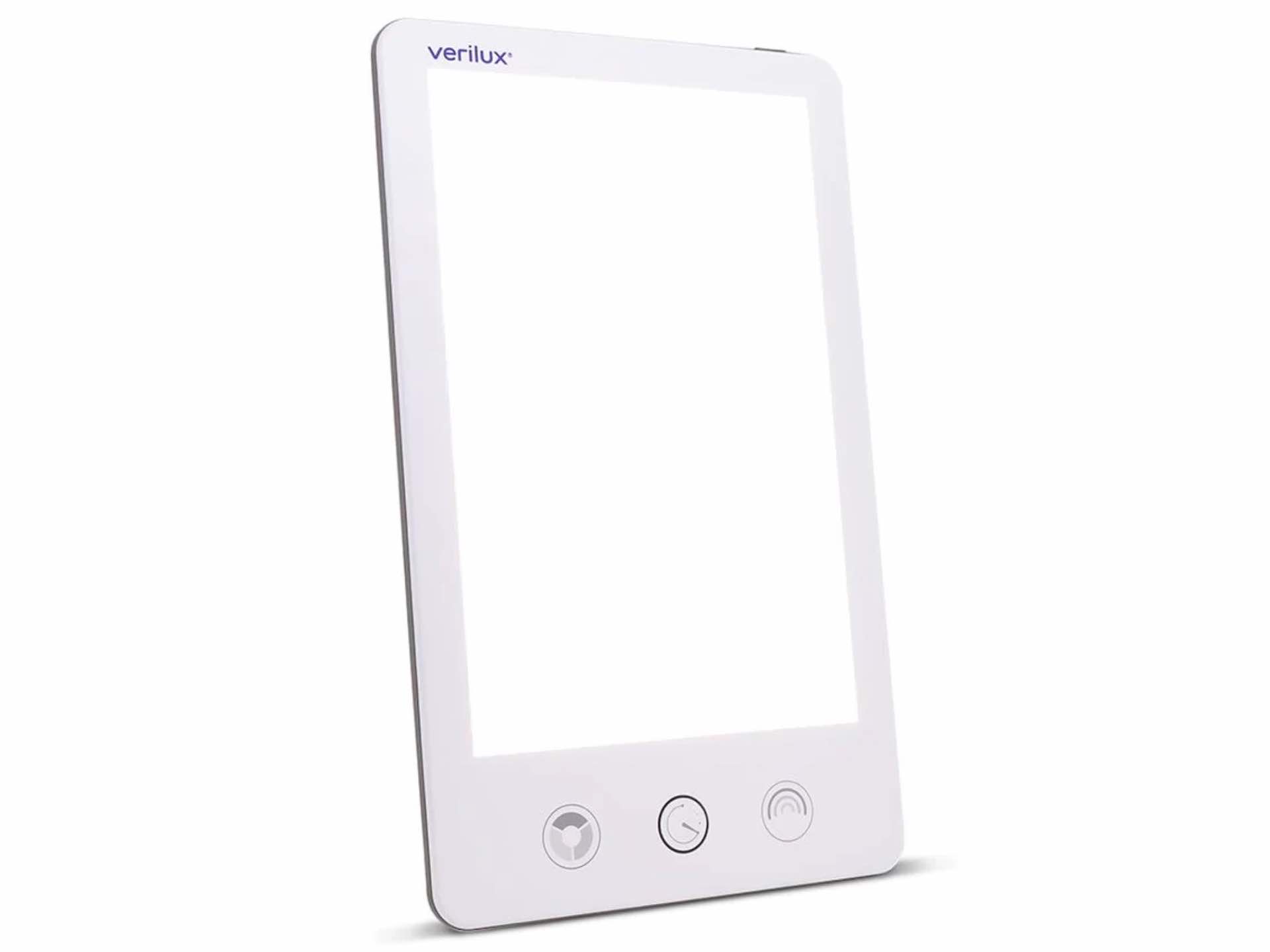 Verilux "HappyLight Luxe" LED Light Therapy Lamp
Is your workspace set up in a part of home where there's no easy way to let in sunlight? Or do you live in a place where the coming winter months are likely to bring too many gray dreary days for a window to matter much anyway? Then you might appreciate having a light therapy lamp around to brighten things up and beat those winter blues.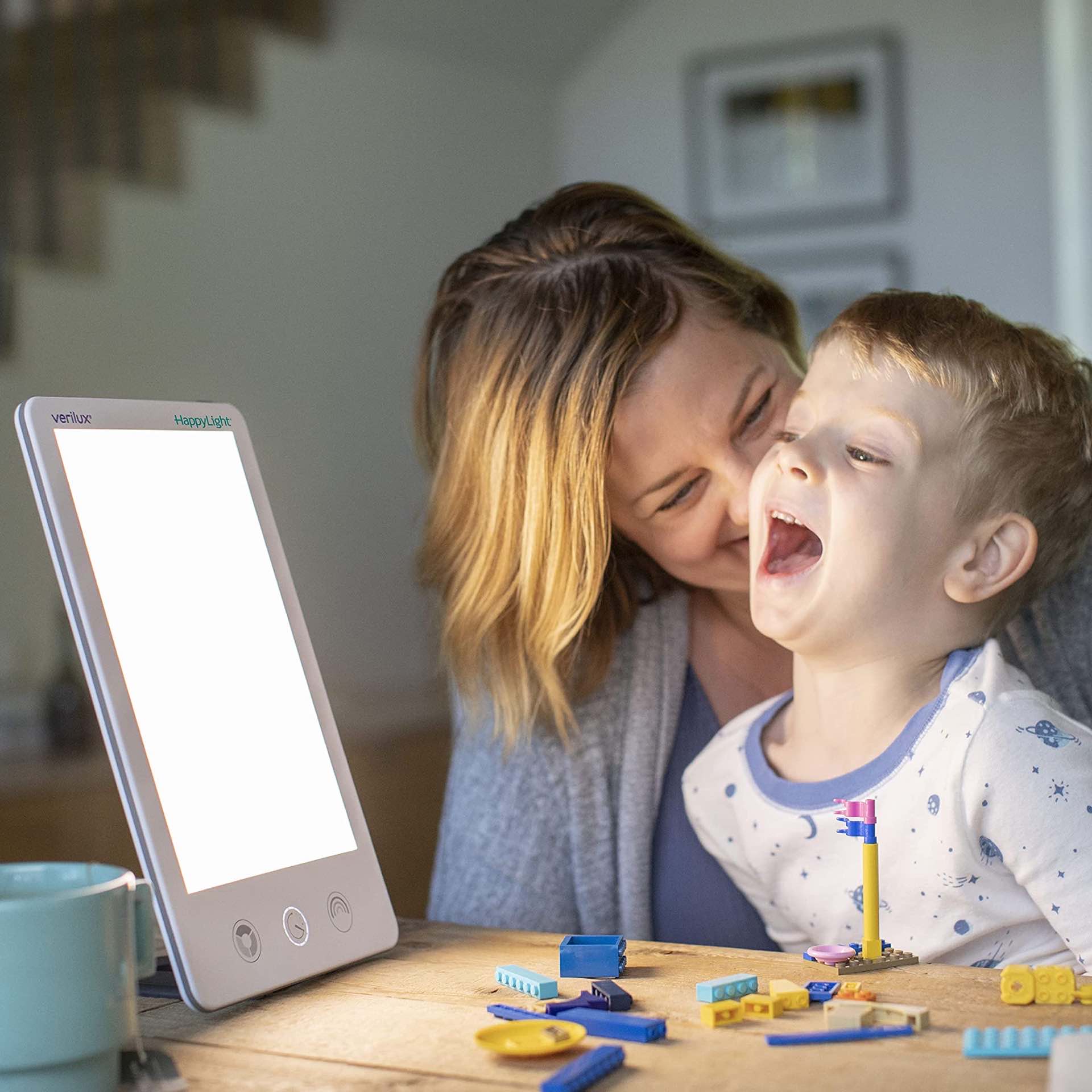 The HappyLight Luxe by Verilux is a bright, UV-free LED light that emulates the look of natural sunlight, but indoors. It can be placed anywhere on your desk (using its included detachable stand) or mounted on a wall in front of where you work — just make sure it's nearby and in direct view to get the full benefits.
Each morning, turn this thing on for a while — most people do anywhere between 30 minutes to two hours — and you'll see the difference it makes in your energy levels, motivation, and overall feeling of wellbeing. It has four brightness levels and three color temperature options you can play with and create the perfect ambiance so you can truly wake up and get stuff done.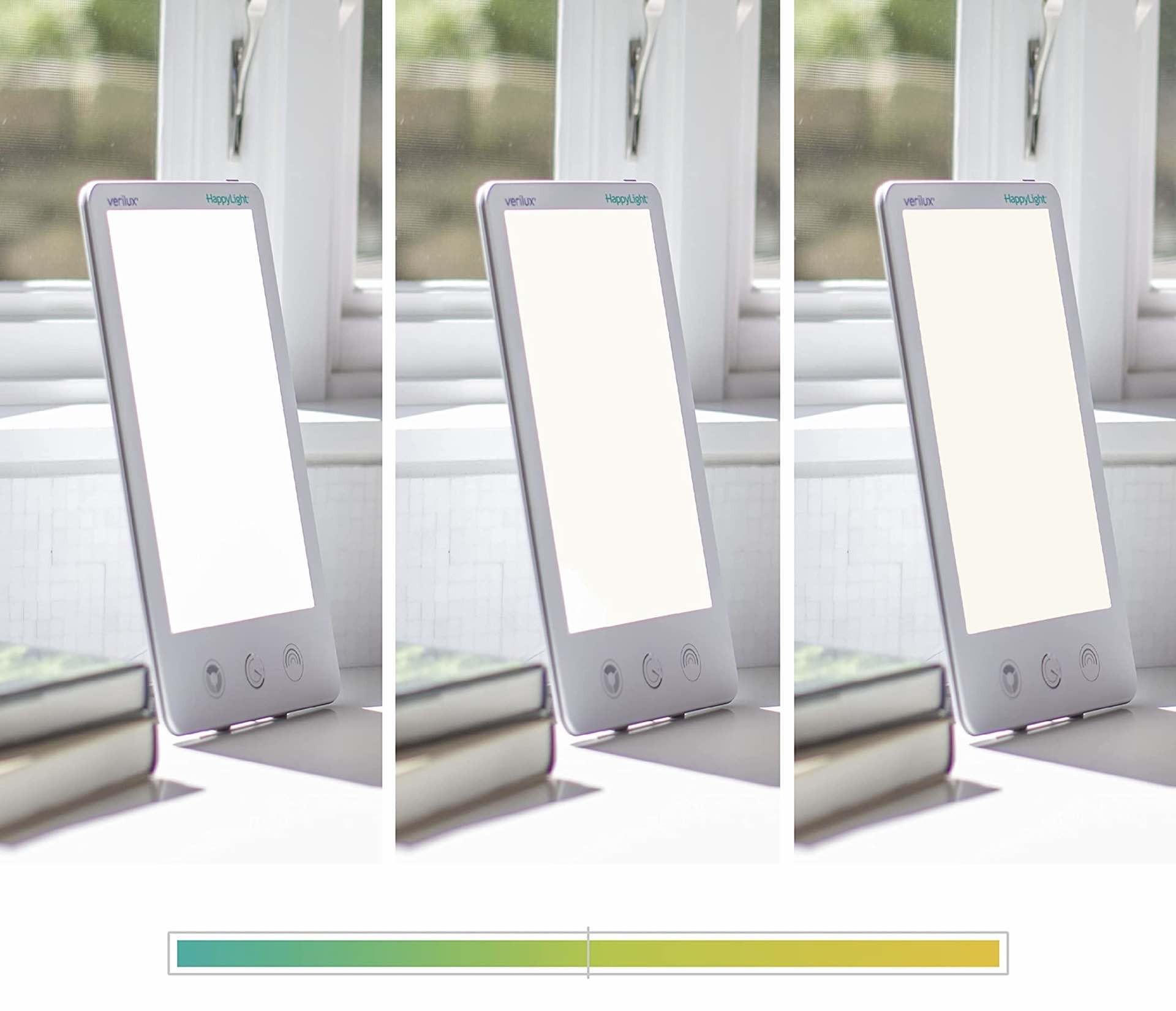 Like actual sunlight, the lamp helps regulate and uplift your mood, and can even help combat seasonal depression. Some people will use it alongside a vitamin D supplement for best results, but I'm not a doctor so I can't tell you what to do there.
Get the HappyLight Luxe lamp for $70 on Amazon.