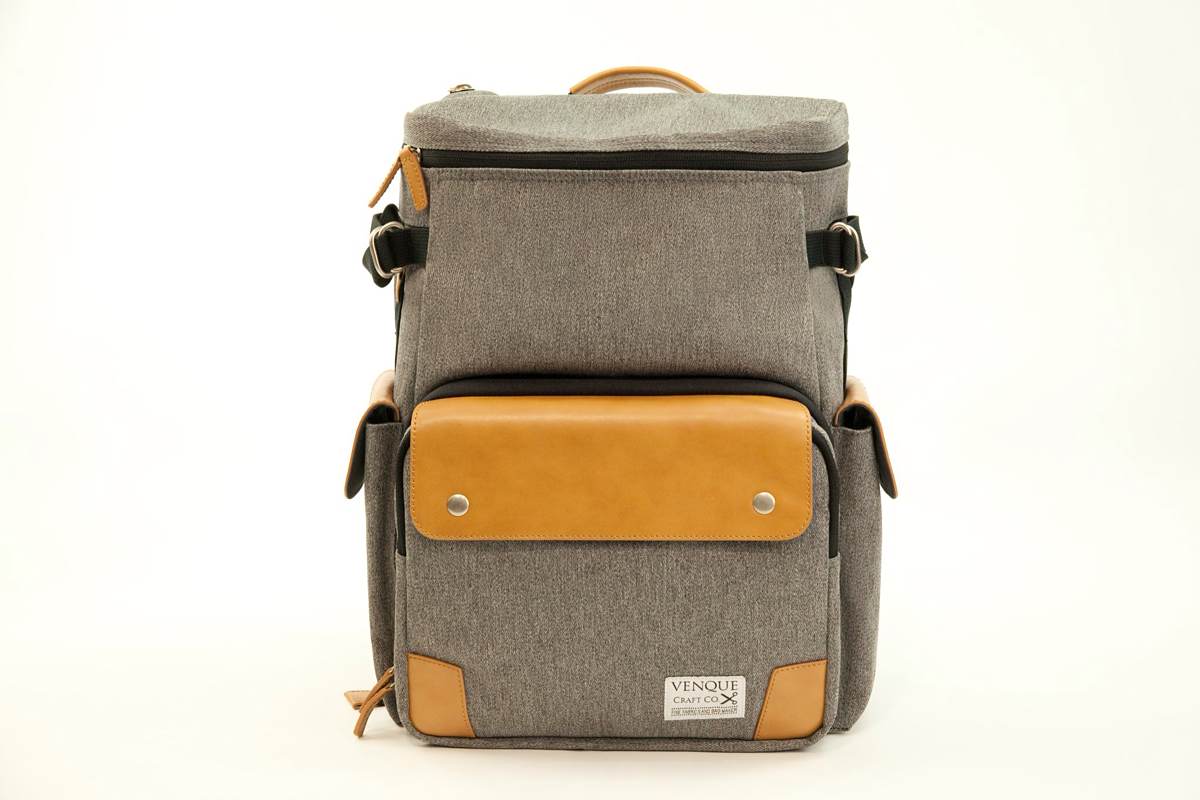 VENQUE Campro DSLR Bag
After a very successful Kickstarter campaign back in January, Canadian bag makers VENQUE (pronounced Venk) have returned to Kickstarter to launch the newest item in their collection: the Campro DSLR Bag.
Made from a durable, water-resistant fabric blend of their own creation—dubbed Quanta Fabric—the Campro is capable of carrying just about everything a photographer might need for a pro shoot: a camera or two, several lenses, a MacBook Pro, an iPad, a tripod, and basic accessories such as cables and memory cards.
For lighter shoots, convert the upper compartment to free space for your daily essentials, or turn the entire bag into a normal backpack when you're traveling or otherwise not shooting photos.
To back the project and get a Campro (either in grey or black), it will run you $149 CAD, or just under $140 USD + $25 intl. shipping. Lower backer tiers offer different bags than the Campro, but they look nice too.