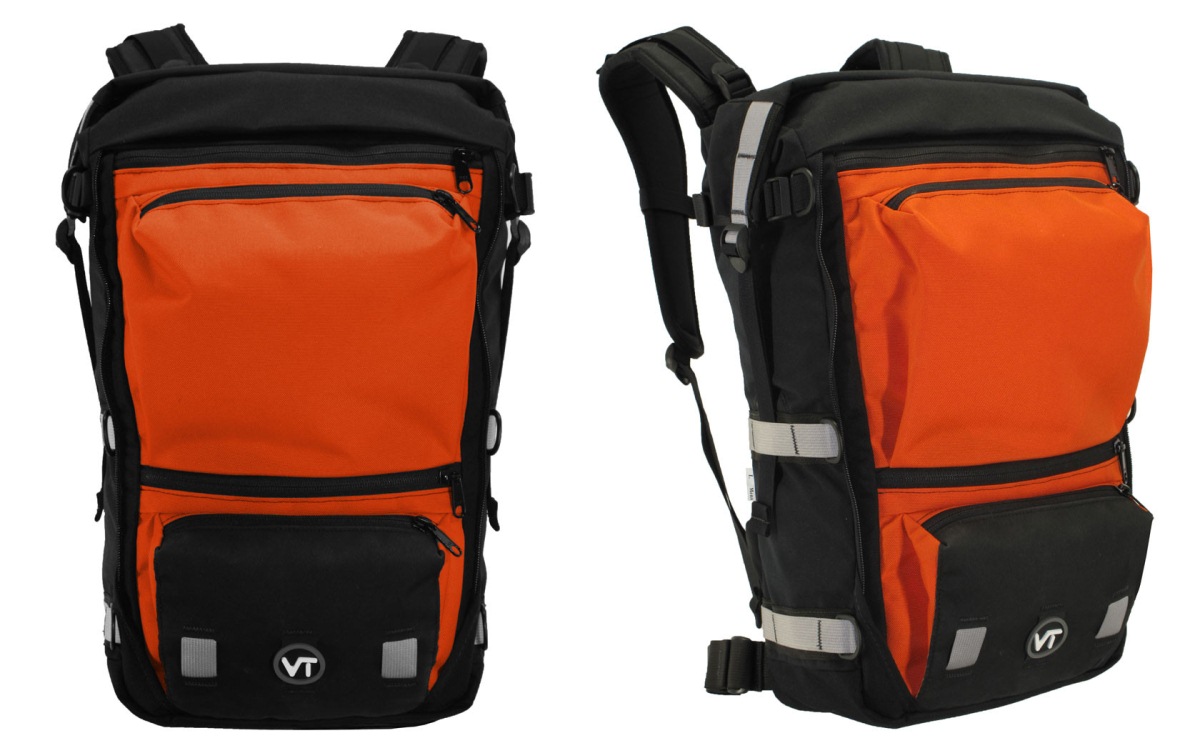 Velo Transit's Edge 30 Waterproof Backpack
The Edge 30 Backpack by Velo Transit is an ideal bag for cyclists—or really, anyone who ever has to deal with rain while carrying their things around outdoors.
The interior lining is RF-welded and thus prevents moisture from leaking in or out. The bag's main enclosure is of the "rolltop" variety, meaning it rolls down when not in-use to keep rain out, but is still easy enough to access when you need it. A hidden storm shield unrolls and zips down to cover the front of the bag, further protecting your things from the elements and also acting as a high-visibility panel for your safety.
The Mens version of the Edge 30 comes in medium or large, and the Womens version comes in small. Each one is available in a variety of colors. Prices range anywhere from $130 to $198 depending on your model of choice.