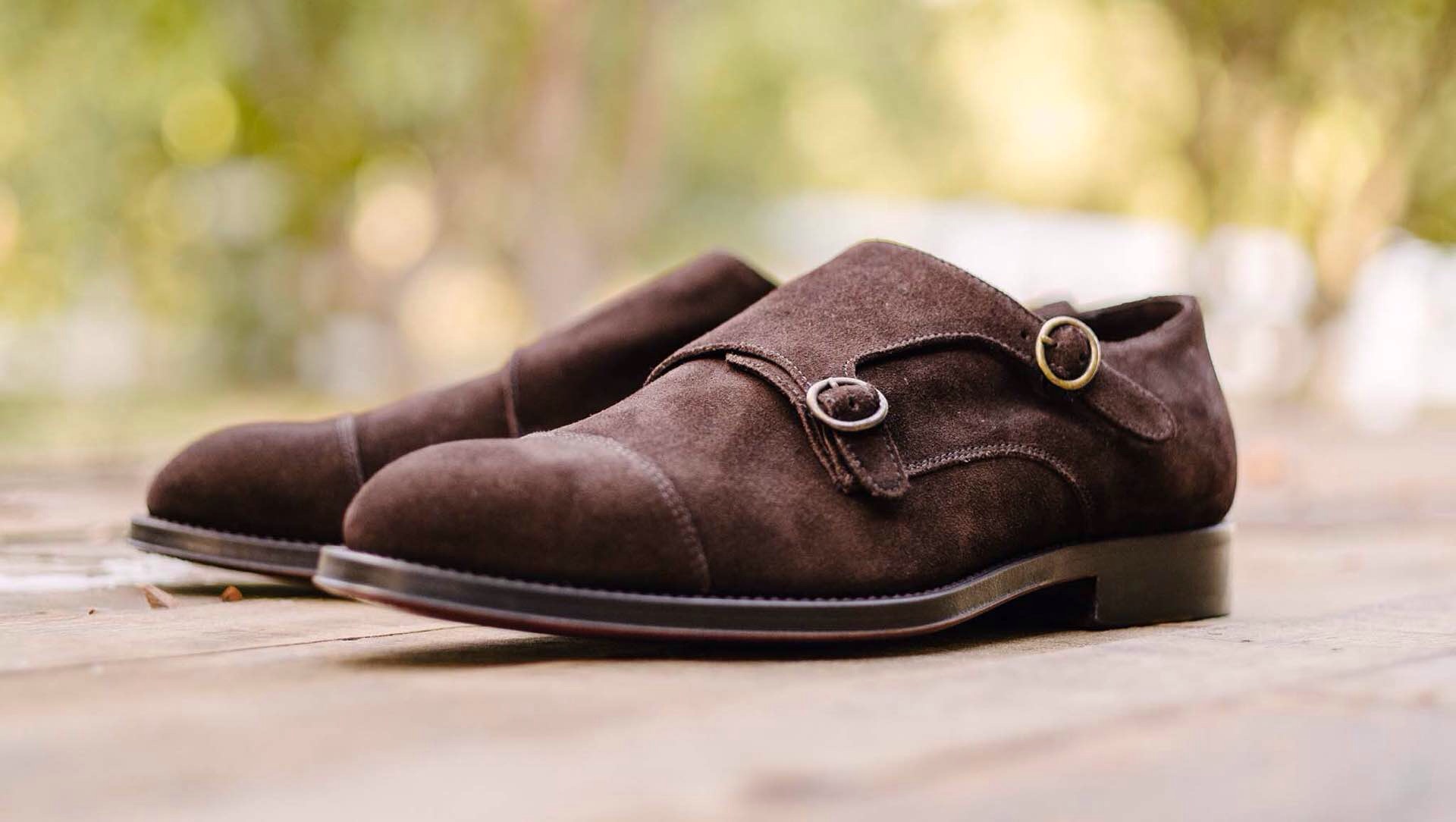 Velasca Innamoràa Monkstrap Shoes
As part of their 1-year anniversary collection, our friends at Need are offering these comfortable Velasca monkstrap shoes. They are made entirely by hand in Italy—more specifically, in the city of Montegranaro, Marche.
Their exteriors are comprised of dark brown suede leather with solid brass double-buckles. The lining, sole, and heel are made from real, all-natural leather (Vachetta leather, in the lining's case), constructed in the true-to-Italy Blake/Rapid style. This means they're a little on the rugged side—not the most flexible shoes in the world, but definitely more watertight than others. But most importantly, they look good.
Get a pair from Need for $185.