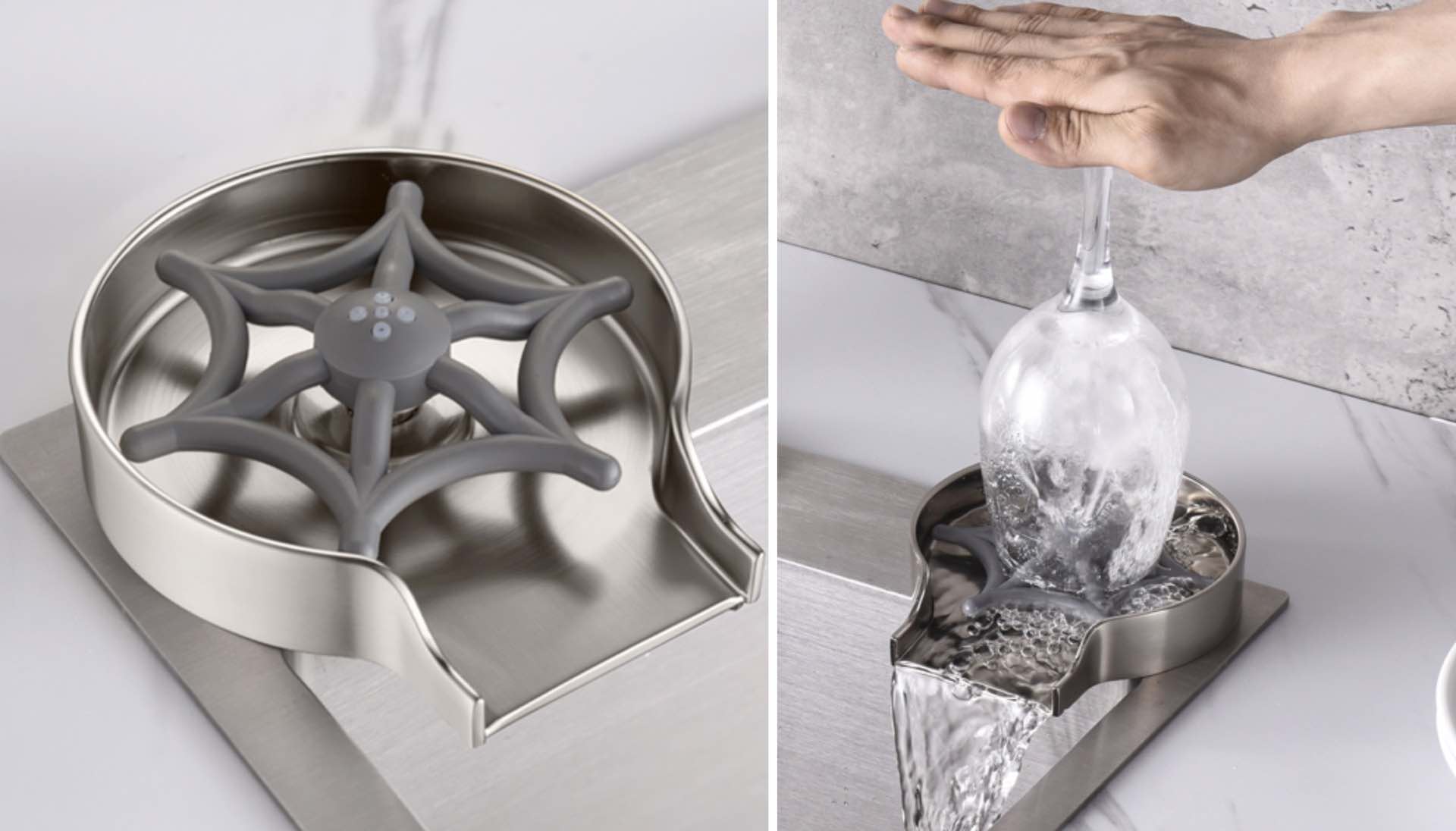 VCOKEN Metal Glass Rinser Attachment for Kitchen Sink
Ever seen a coffee shop barista use one of those neat water jet things to rinse out milk jugs and such between making drinks? Did you know you can have the same sort of thing in your own home?
That's right, after a relatively quick and painless install, you'll have your very own glass rinser ready to go anytime you need it! Awesome for cleaning barware, wine glasses, espresso shot glasses, milk steaming jugs, tea cups, baby bottles…you name it.
The sprayer aims strong jets of water in multiple angles at once, so you can be sure the bottom of every glass/mug/container is getting cleaned thoroughly. I suggest hooking it into your hot water line for best results.
The rinser is $56–$76 on Amazon depending on if you choose brushed nickel, chrome, matte black, or oil-rubbed bronze.