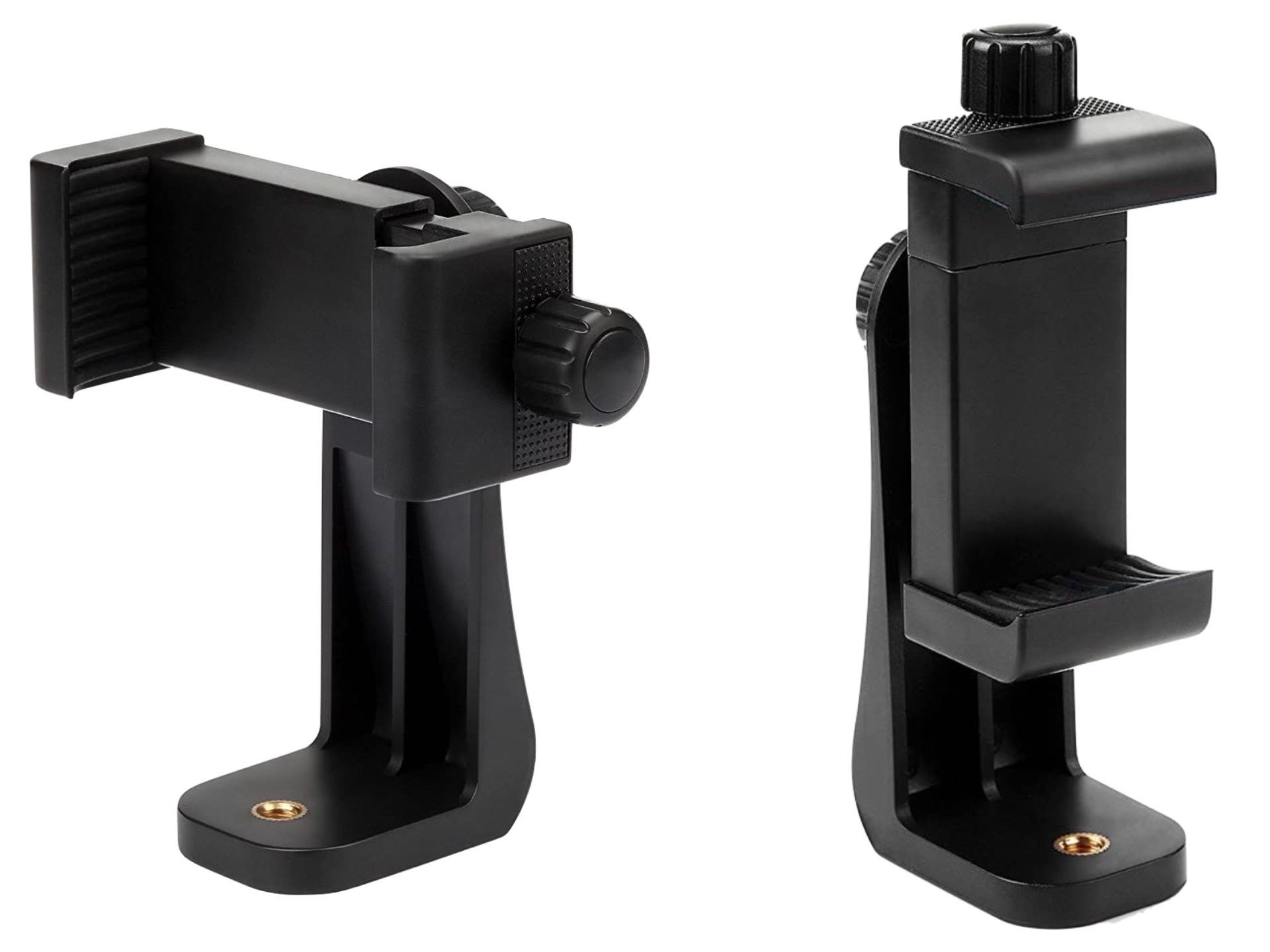 Vastar Universal Smartphone Tripod Mount
In the other day's post about the Mini Pistol Grip, I mentioned bringing the Studio Neat Glif into the mix for shooting with a phone.
Another solid choice would be this universal smartphone mount by Vastar, which costs a bit less but is no less sturdy or secure for it. If all you need is a simple way to do better video calls and whatnot, this is a great and affordable way to go.
With the ability to extend its grip from 58mm to 101mm (or, from 2.28″ to 3.98″), this mount can accommodate most smartphones on at least one side, including the iPhone 11 Pro Max. One place where it differs from the Glif is that it has a 360° adjustment dial on the back to simply rotate the mount grip as needed, rather than having to necessarily switch to another ¼" insert (although the Vastar mount does have a second one of those, in case you need it).
Grab it for just $15 on Amazon.