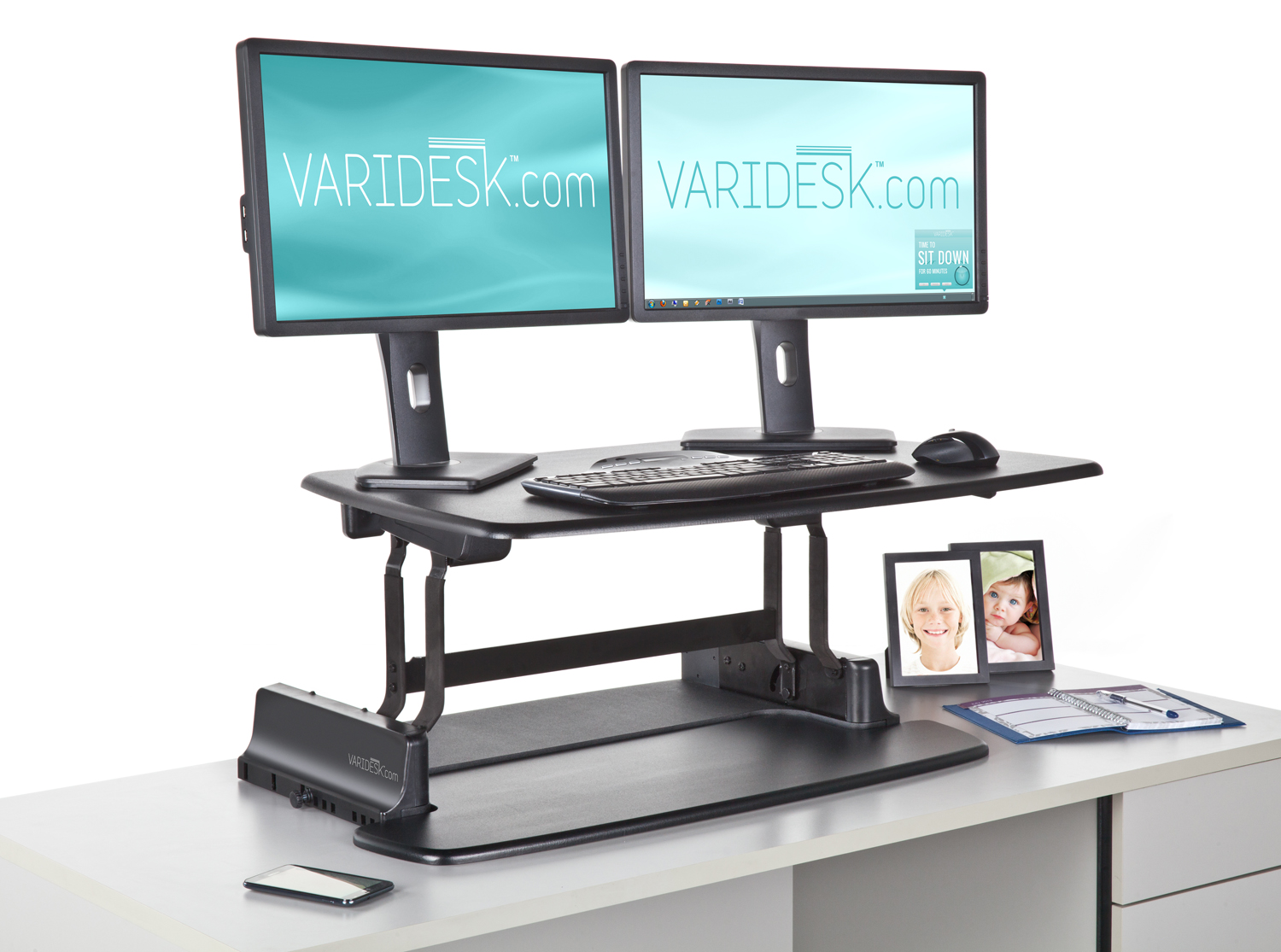 Varidesk – Convert Existing Desk Into Standing Desk
I've been using a standing desk for three years now. I started with the $22 standing desk, but later ended up up with a Jarvis standing desk. While Jarvis is awesome, I realize that not everyone is in a situation to get a brand new desk.
This situation is where the Varidesk attachment comes in handy. For $395, you get an add-on to sit on top of your existing desk to make it the right height to stand up. It's adjustable in height up to 11″, and it comes ready to go out of the box (no assembly required).
Get it on Amazon for $395.