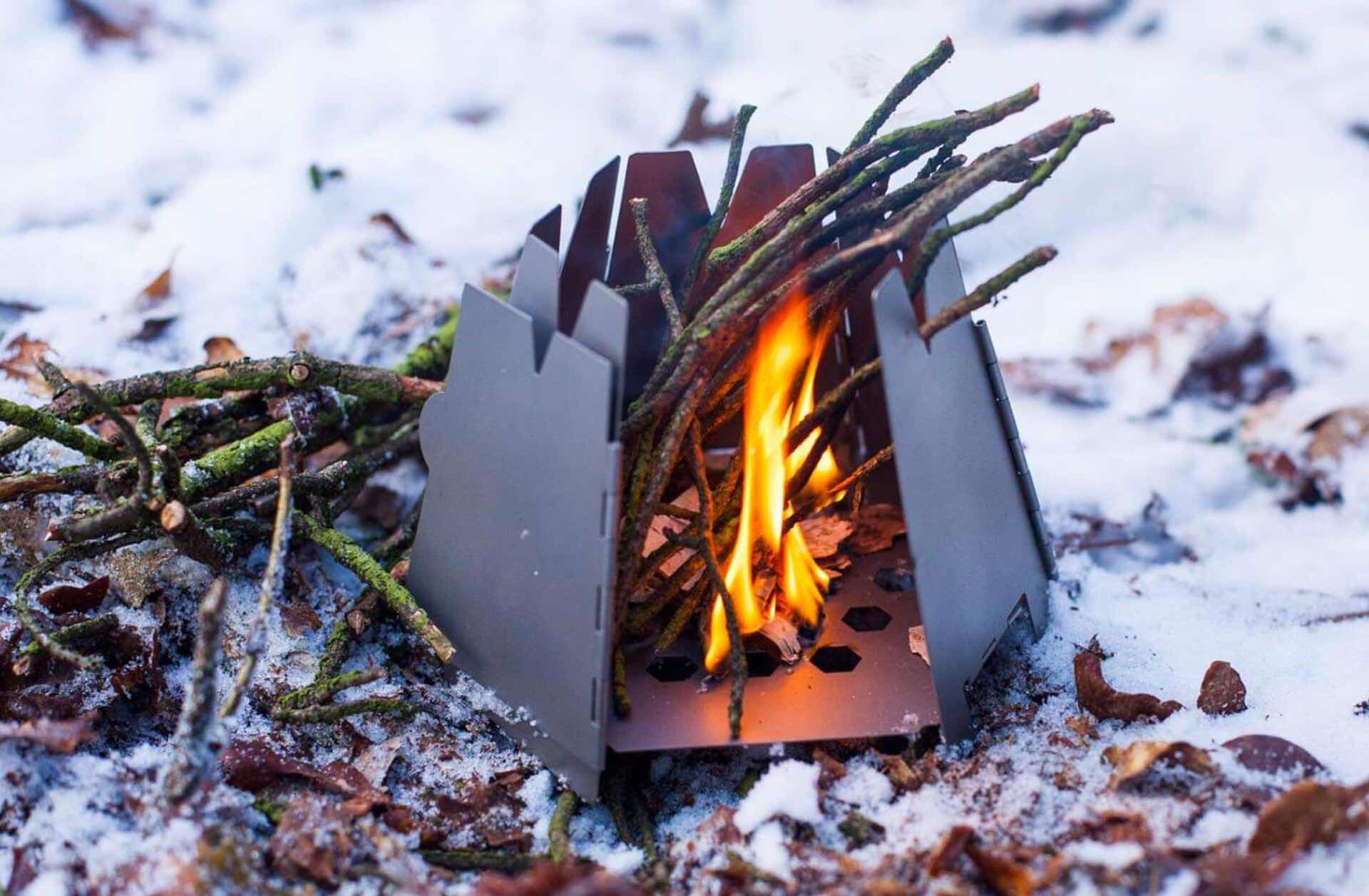 Vargo Titanium Hexagon Wood Stove
If you've done a lot of cooking on the trail, you're likely aware how much of a pain it is to always be buying and carrying around store-bought stove fuel. Especially, y'know, if you're out in the woods and already have all that natural fuel growing all around you.
All you need is a containing structure to take advantage of all that readily available biomass. That's where the ultralight Vargo titanium wood stove comes in. It's comprised of a series of hinge-connected panels that fold around a hexagon base, creating a sort of teepee-like hollow cone where you'll add your wood and start the fire.
When you're done, the whole thing folds down flat for easy stowage.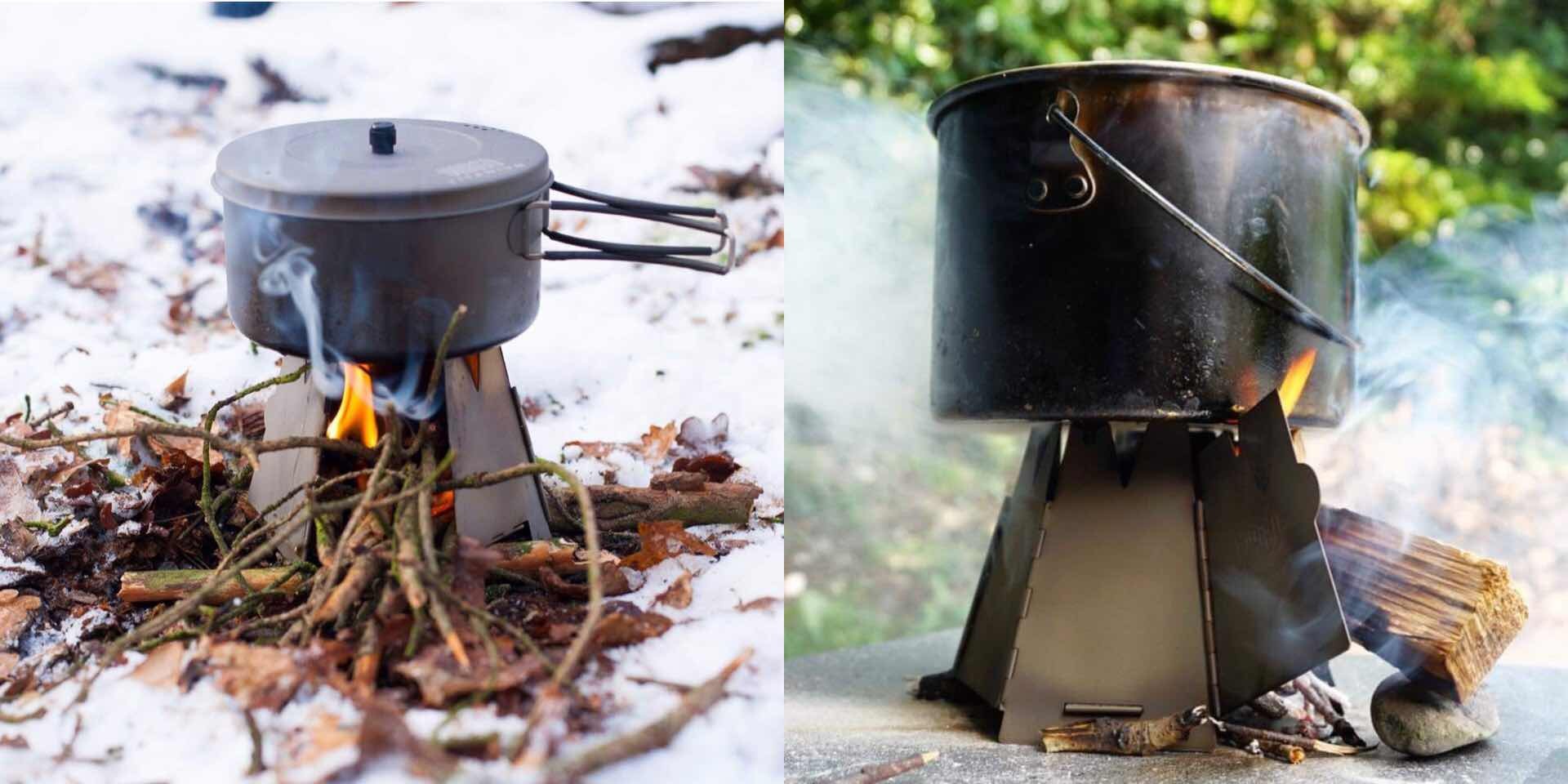 The top opening focuses the heat perfectly for when you place a pot on top, while the swinging door on front makes it easy to add more wood as needed and generally control the airflow. If you happen to be someplace where the wood's all wet and unusable, you can still use the Vargo in a pinch as a windscreen for, say, the Trangia spirit burner.
This video acts as an instruction manual of sorts (you can skip to 2:12 to see the stove actually being set up):
There are also a lot of handy tips in this Amazon review.
The Vargo stove would make a great addition alongside your campsite starter kit. Grab one for $60 on Amazon.