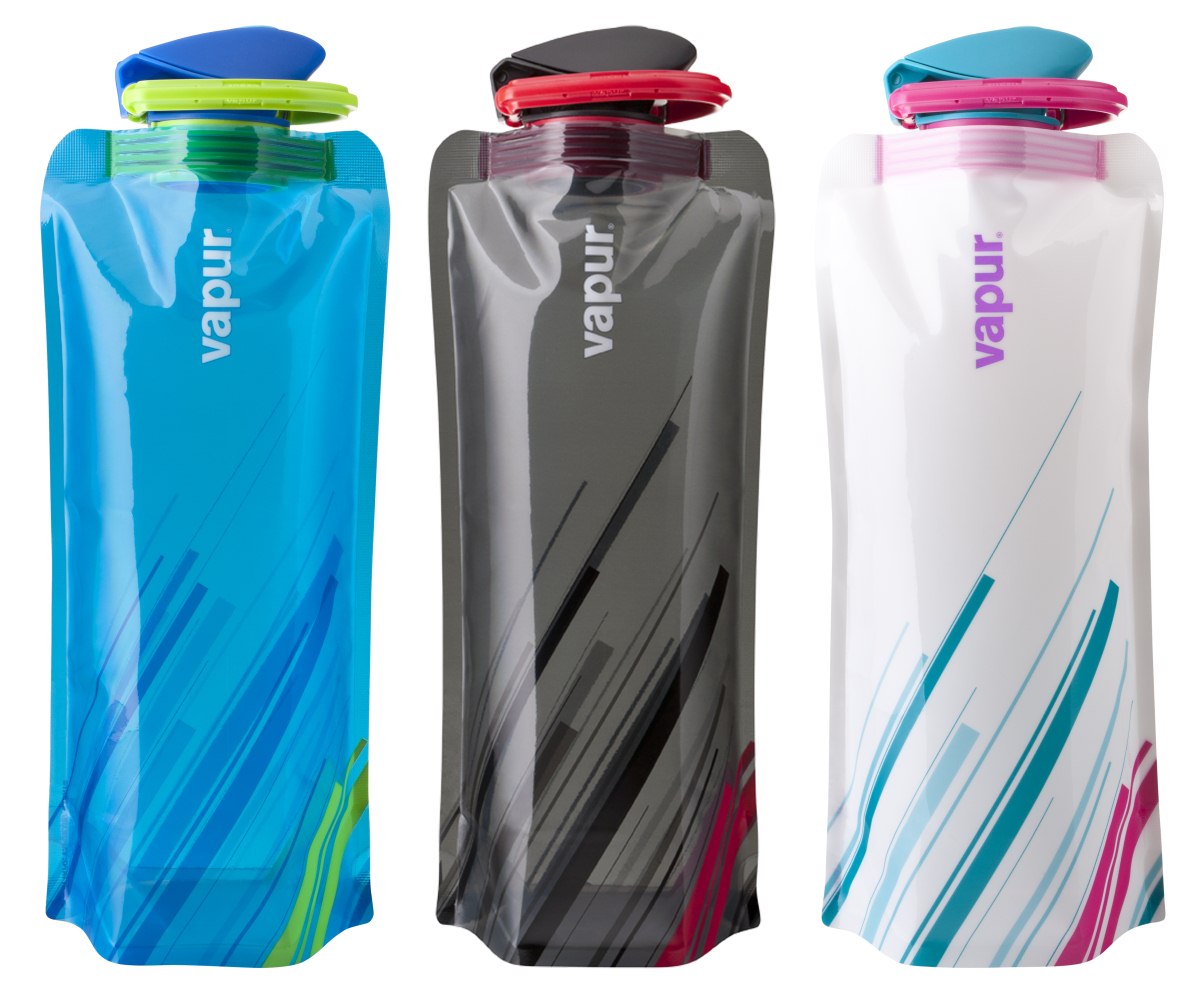 Vapur Element Travel Water Bottle
I'm the type of guy that likes to carry a water bottle wherever I go. I'm a lot less likely to go out and buy a sweet drink if I've got some water with me, and refilling the same bottle over and over helps me use fewer disposable containers.
That's why the Vapur Element collapsible water bottle is perfect for me. It squishes flat when not in-use, and can be folded and/or rolled for easy packing in a bag or suitcase. The wide mouth makes it easy to add ice, and since the bottle itself is essentially a plastic pouch, the whole thing can be put in the freezer and used as a makeshift ice pack later.
It's made from BPA-free polyethylene and nylon, which is dishwasher-safe and leaves no weird taste in your water. The flip-top cap allows for one-handed use, and has a built-in carabiner for clipping the bottle to your bag or belt loop.
The Vapur Element bottle is available in two sizes—0.7-liter ($10) and 1-liter ($12)—and in various colors.