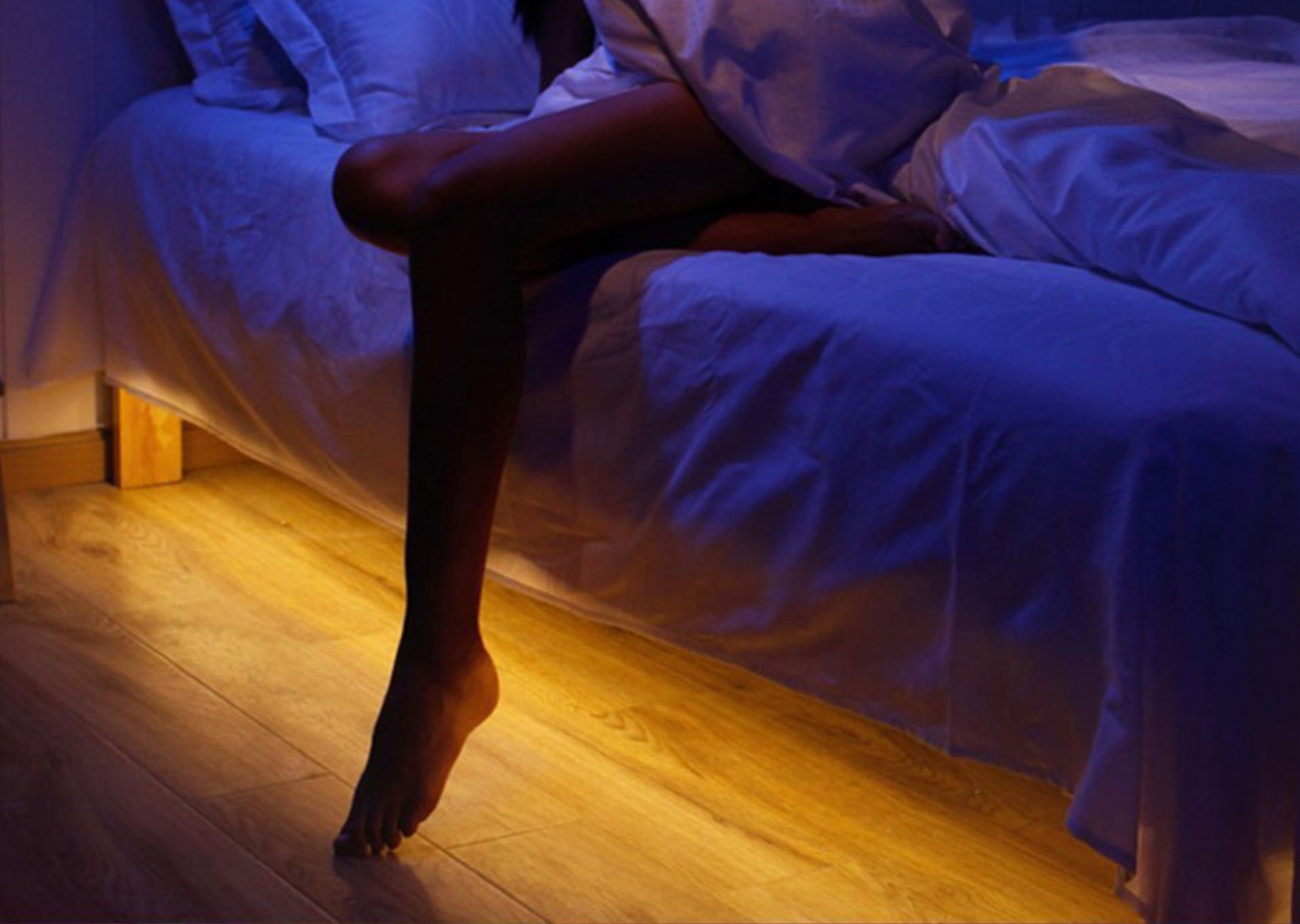 Vansky Motion-Activated Bed Light
If you're the type who commonly gets up in the middle of the night to get a drink of water or take a trip to the bathroom, these motion-activated bed lights can help guide your way. They give off a soft ambient light from under your bed as your feet reach the floor, and they have an auto shut-off timer that can be adjusted between 30 seconds and 10 minutes.
They don't just have to be installed under a bed frame, either. These lights can also be placed on stairways, under kitchen cabinets, in closets, or wherever else you could use some motion-activated lighting at night. The kit is $24 on Amazon.