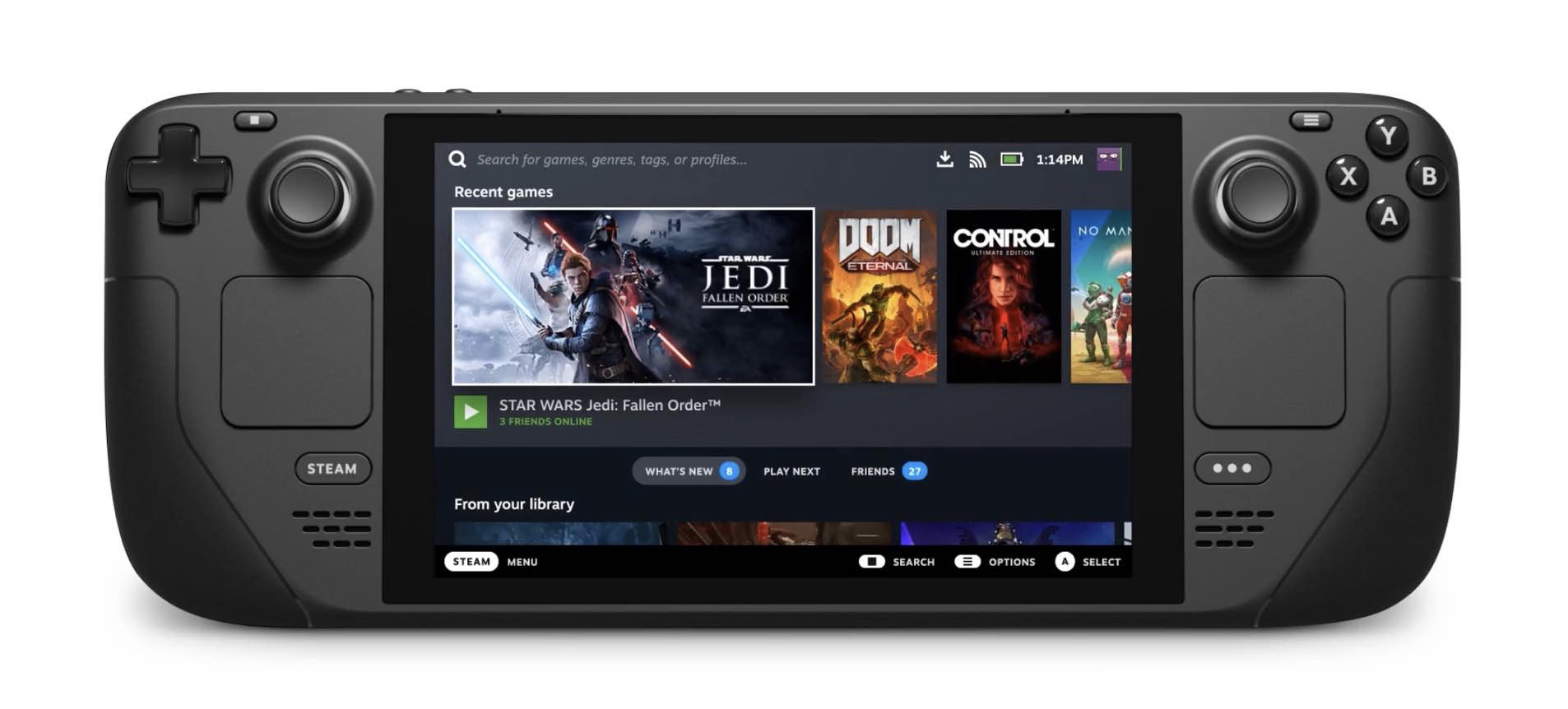 Valve's Upcoming "Steam Deck" Handheld Game Console
Valve, makers of many classic video games and the people behind the Steam gaming service, are clearly gunning for the Nintendo Switch with the coming launch of their new Steam Deck portable console.
Well, I say console, but really it's more of a handheld gaming PC, thanks to some pretty powerful hardware in the form of a quad-core/eight-thread (2.4–3.5GHz) Zen 2 processor backed by AMD's RDNA 2 graphics architecture — the very same technology used by the PS5 and Xbox Series X/S consoles, right in the palms of your hands.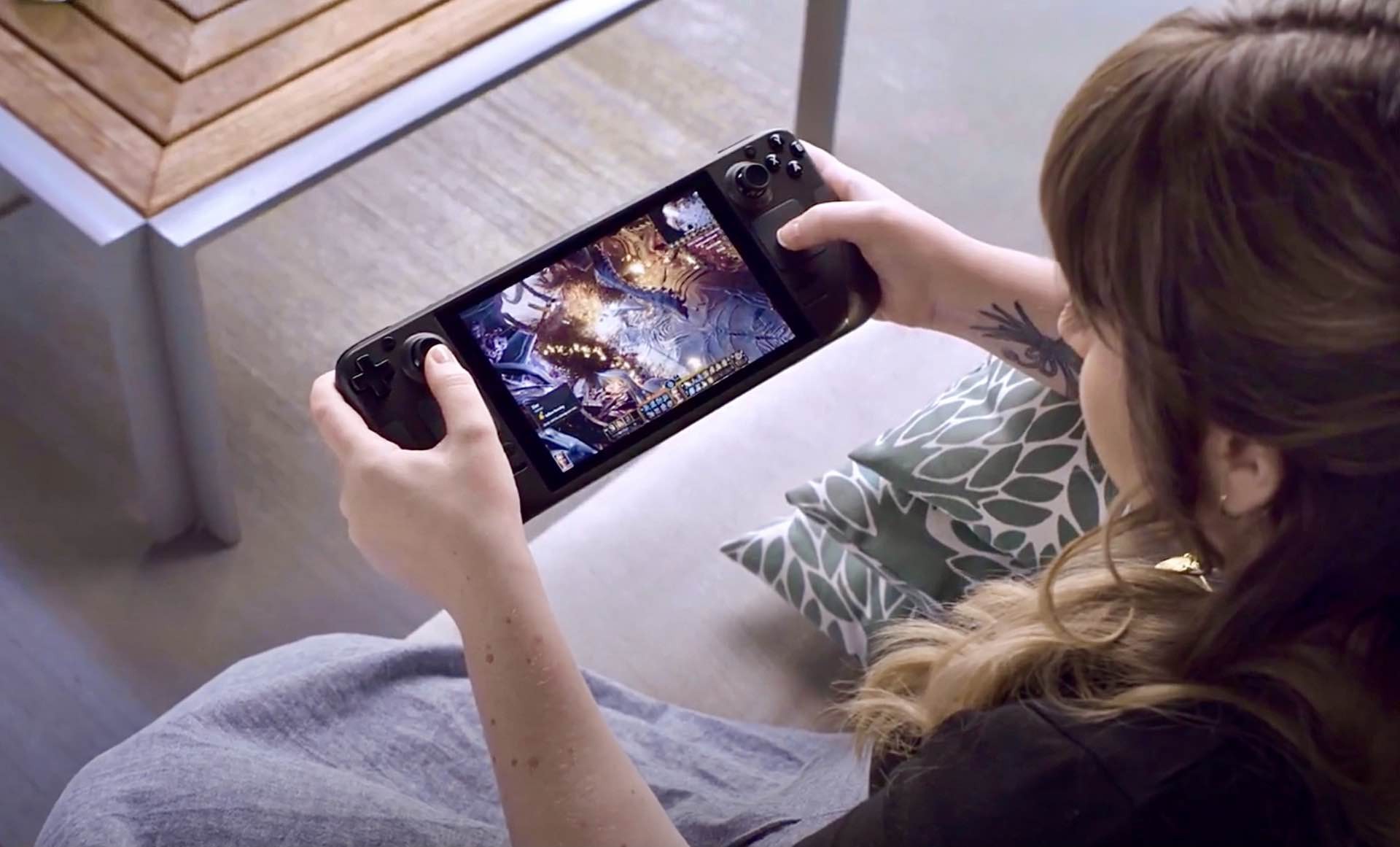 In terms of user interaction, the Steam Deck features a 7-inch 1,280 x 800 (16:10, 720p) touchscreen with 400-nit brightness, two thumbsticks with capacitive touch sensors on top, a D-pad, ABXY buttons, L&R shoulder buttons alongside L&R analog triggers, four user-assignable rear grip buttons, a built-in 6-axis gyroscope, and perhaps most notably, two clickable thumb trackpads on the front (with haptic feedback!) that provide superior control in FPS games and more.
They really went all out on the design and build of this thing, with the aim of creating the most powerful and full-featured gaming handheld around.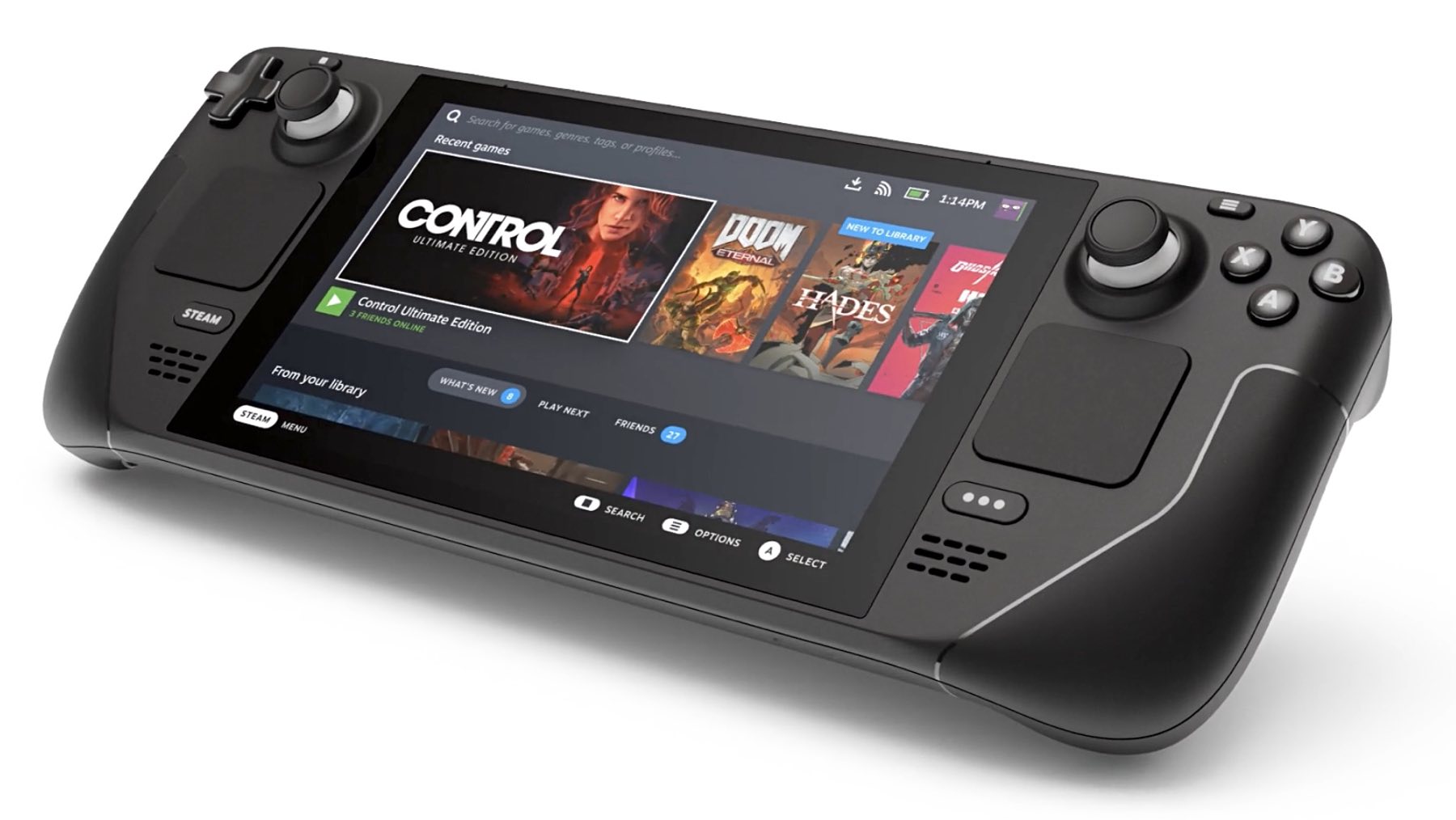 But it doesn't stop at just the hardware. The Steam Deck comes loaded with a custom version of SteamOS that, once you're logged in, grants you full access to your entire Steam library, cloud saves, Steam chat, the Steam Store, and even remote game streaming from your home PC, anywhere in the world.
There will be three storage sizes to choose from, as shown in this graphic:
Head to the Steam Deck site to read more about the device, or go join the reservation wait list ASAP if you're even remotely interested. The first batch is expected to start shipping in December 2021, and as of this writing (July 21st), the next available reservation slots are for Q2 of 2022.