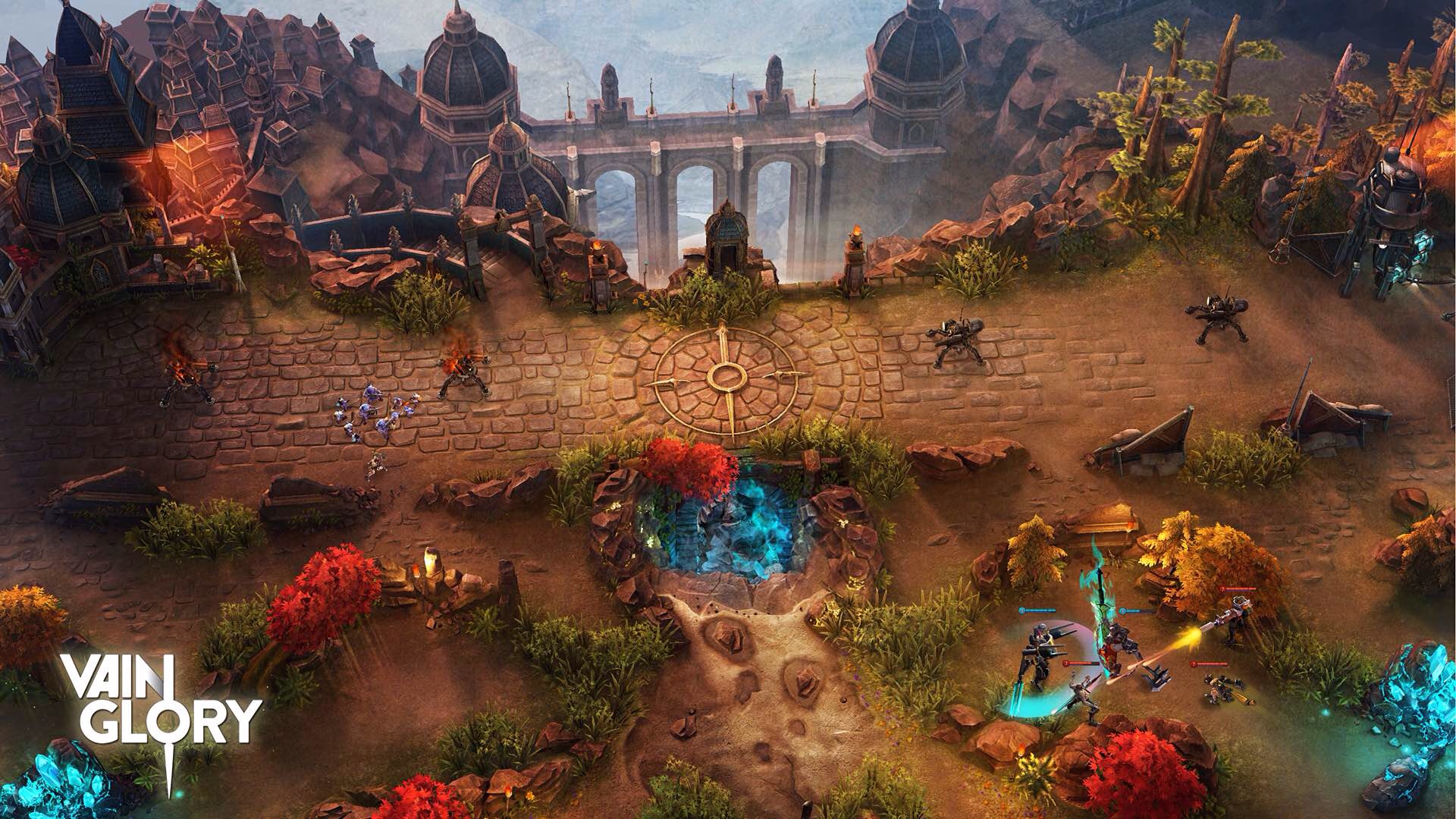 Vainglory for iOS
Like Fates Forever before it, Vainglory is a multiplayer online battle arena (MOBA) game for iOS. This was the one shown off during Apple's iPhone 6 keynote back in September and I've been anxious to play it ever since. Well it's out now, and I've been having a blast.
The gameplay will be familiar with experienced MOBA players. There are two teams, each with three player-controlled heroes and NPC bots who spawn at one end of the map or the other. Along the top of the map is the "lane", lined with each teams' auto-firing turrets. The bottom of the map is the "jungle", where a lot of the strategy takes place. The teams fight one another, leveling up and attempting to control key strategic points in the jungle along the way, such as the gold mine or the enormous Kraken creature that spawns mid-game. The end goal here is to destroy the other team's "Vain" crystal in their home base.
As I write this, I've got 9 wins under my belt and I'm itching to go play some more. Vainglory is a ton of fun, and it's free to play (with in-app purchases to unlock up to 10 characters). I highly recommend checking it out.