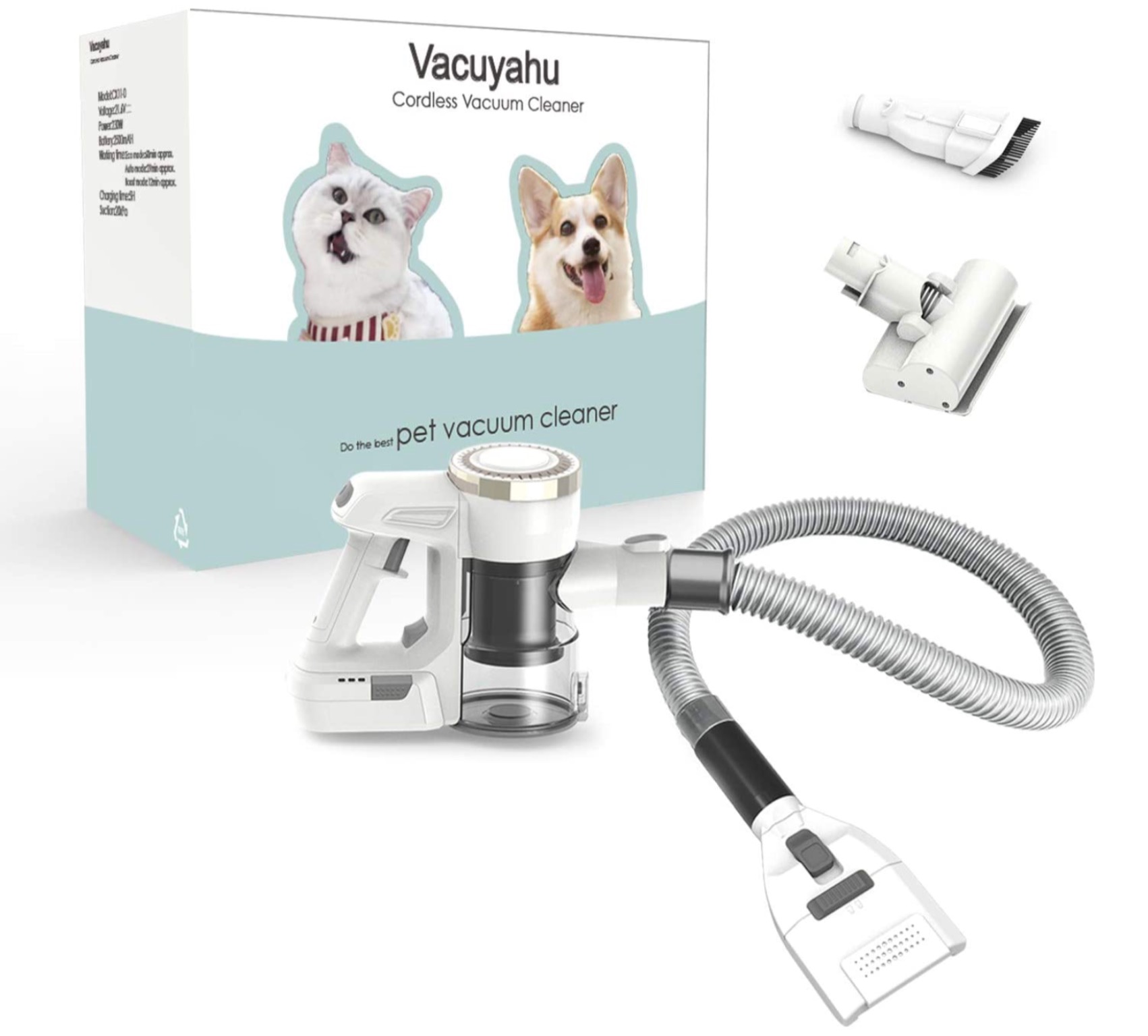 Vacuyahu 3-in-1 Pet Grooming Vacuum
If you've got a particularly shaggy dog or floofy cat and you're tired of their fur getting all over the place, you might consider getting a pet grooming vacuum like this one to deal with the issue in a more proactive way.
It's a lot like a typical handheld vacuum cleaner really, and you certainly can use it that way, but with the pet grooming attachment — which comes in addition to a crevice tool/busting brush and a mini-motorized vacuum head — you have a tool for sucking away shed hairs while combing your pet at the same time. After a while you might discover your best bud hurrying over for this spa-like treatment whenever you get the vacuum out.
What's nice about it is that it runs pretty quietly, so unless your pet is more skittish than most when it comes to noises, this vacuum shouldn't bother them much at all.
Get your pet's favorite new thing for $113 on Amazon.