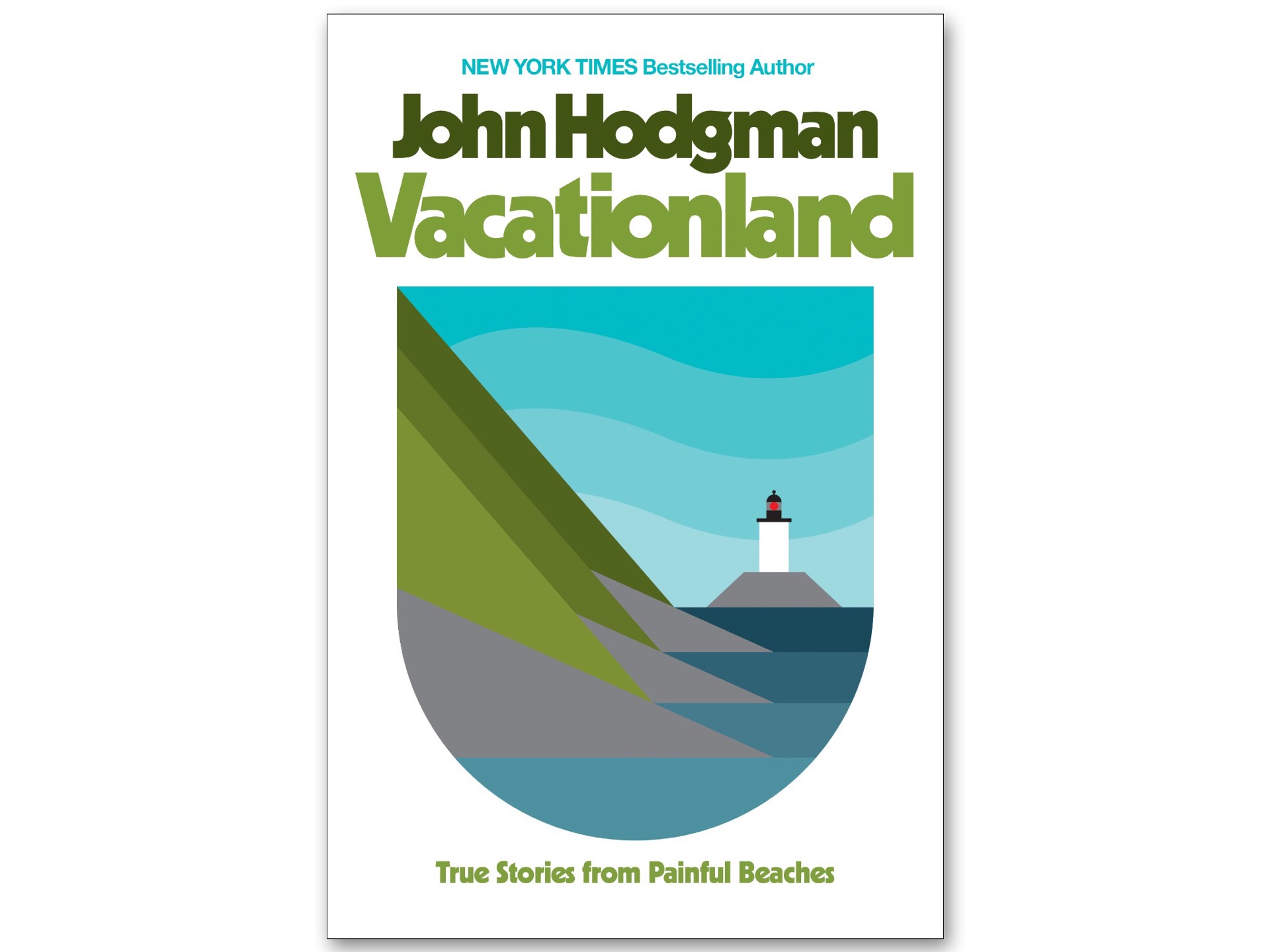 'Vacationland' by John Hodgman
I love everything about this hilarious book except the font size . . . can a fella get a 16 point Helvetica up in this thing.



—John Stewart
Comedian/podcaster John Hodgman's new book, Vacationland: True Stories from Painful Beaches, makes for great companion reading with Man vs. Child — at least, if you're a dad or generally aging guy who enjoys funny writing with a dose of introspection:
Disarmed of falsehood, he was left only with the awful truth: John Hodgman is an older white male monster with bad facial hair, wandering like a privileged Sasquatch through three wildernesses: the hills of Western Massachusetts where he spent much of his youth; the painful beaches of Maine that want to kill him (and some day will); and the metaphoric haunted forest of middle age that connects them.

[…]

Though wildly, Hodgmaniacally funny as usual, it is also a poignant and sincere account of one human facing his forties, those years when men in particular must stop pretending to be the children of bright potential they were and settle into the failing bodies of the wiser, weird dads that they are.
As Jason Kottke puts it, "I don't know about wiser, but weird dad with a failing body is pretty much right on the money." The cover is even designed by Aaron Draplin of Field Notes and more, which puts this book even more in our wheelhouse here at T&T.
Get the book in these formats: