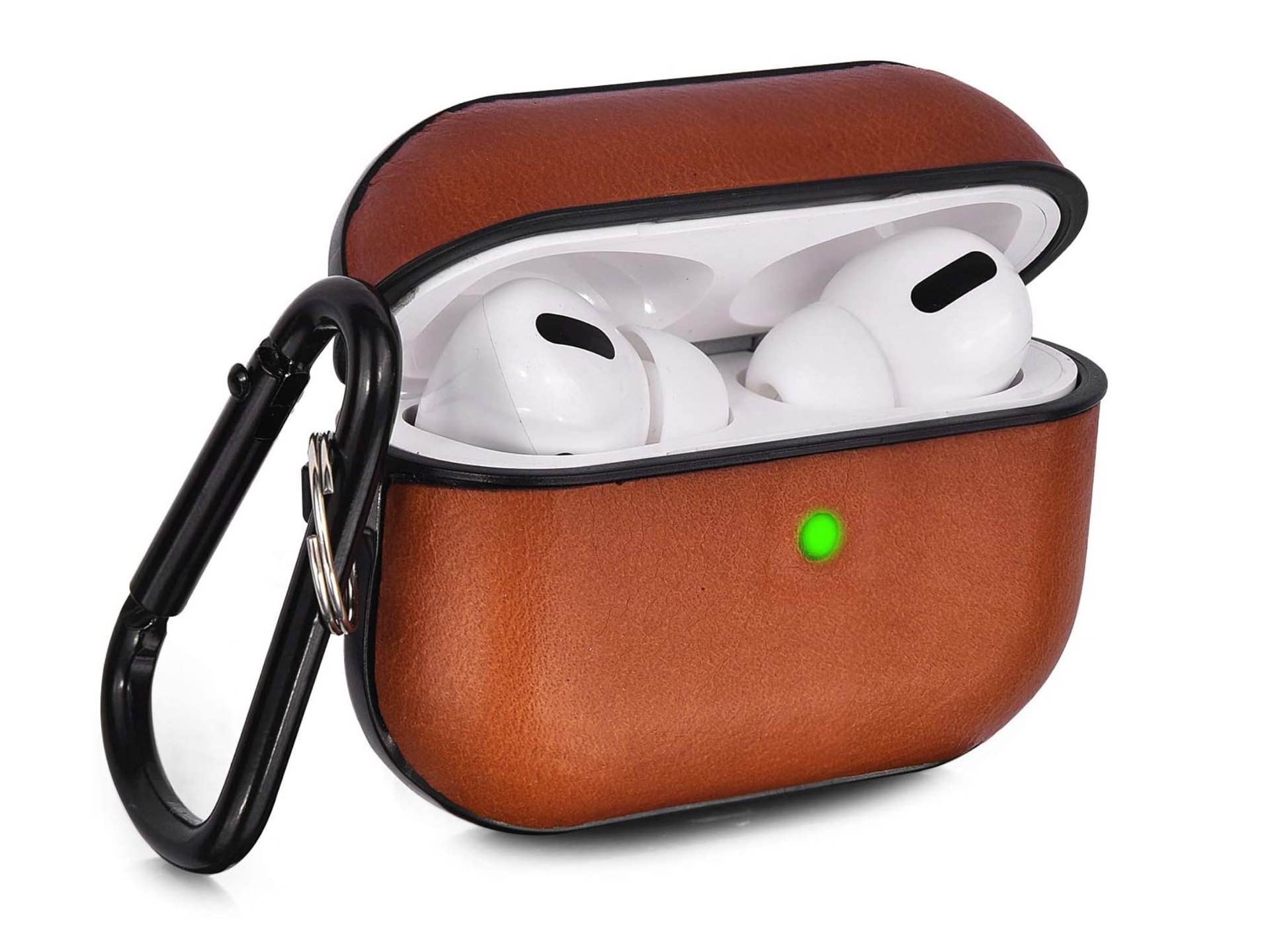 V-MORO Genuine Leather AirPods Pro Case
For just twenty bucks or less, this genuine cowhide leather sleeve will add a touch of class to your AirPods Pro case. It LOOKS like luxury but doesn't cost it.
The case comes with a stainless steel carabiner so you can clip it onto a bag, keyring, or belt loop. You can see the front LED through a tiny hole in the case front, and there's a slot for a Lightning connector, although you can always charge it wirelessly too.
My one quibble is that it covers the sync button:
If you haven't already, pair your AirPods before sticking them in the case because you cannot access the pair button in the back with the case. If you do need to remove the AirPods from the case for whatever reason, push the AirPods out through the charging hole with the charger rather than pulling it out.
They've got a bunch of leather colors to choose from so you should be able to find one that suits your style. If you only have the baseline AirPods, don't worry, they've got you covered there too.