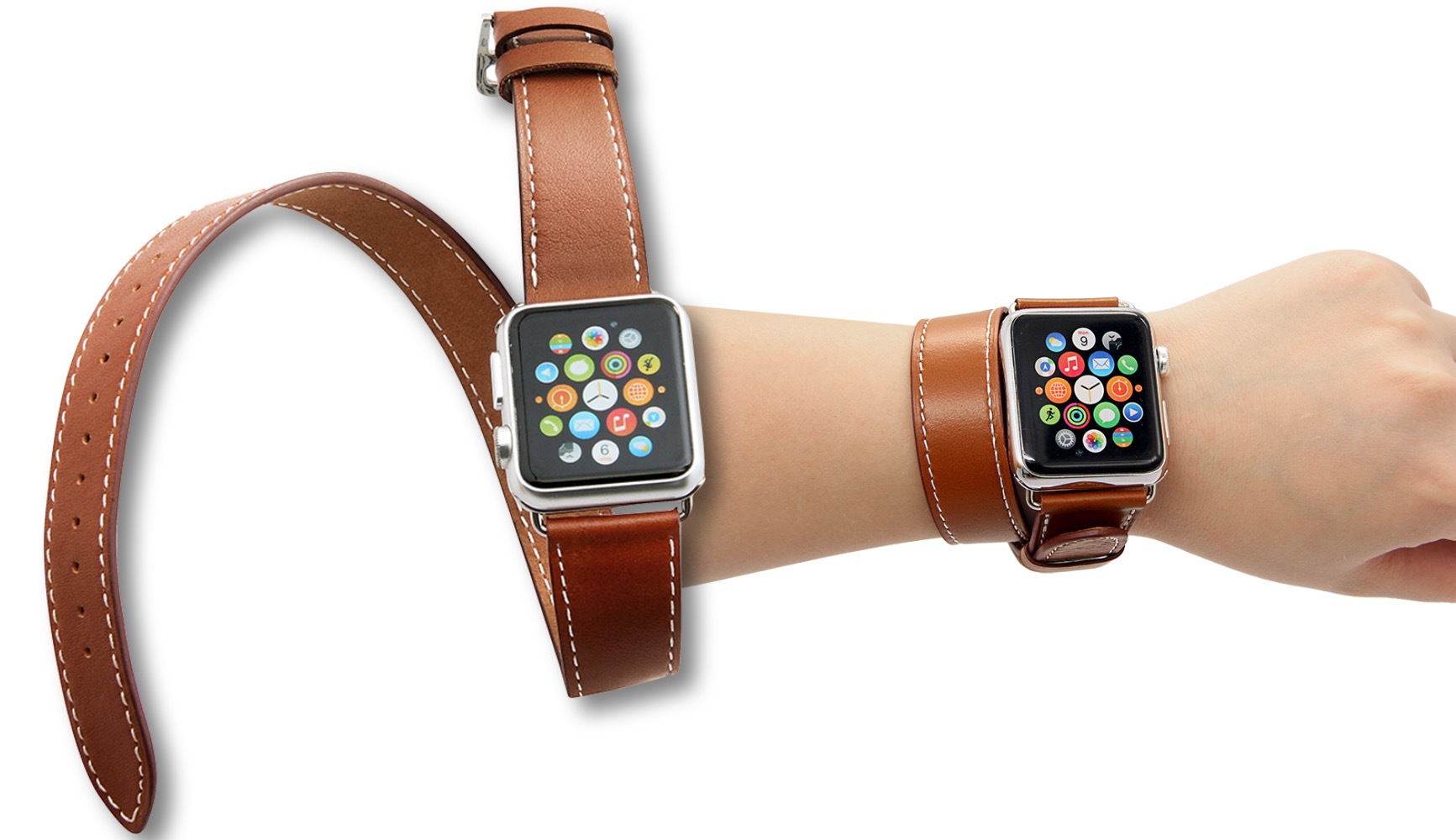 V-Moro Double Tour Leather Band for Apple Watch
The Hermès Double Tour extra-long band for Apple Watch lends a radical, even-more-fashionable look to the device by wrapping around your wrist twice. However, the thing is $489, which is more than the cost of certain models of the Series 3 watch itself, so I'd wager most people aren't going to spring for it.
Luckily, there are a number of "Double Tour" copycats on the market, like this one by V-Moro. It's made from genuine leather rather than Hermès' classic "Barenia" saddle leather, and the stitching along its length looks a tad more amateur-ish, so it doesn't scream luxury! in quite the same way as the Hermès one but still looks nice enough to observers who aren't leather nerds.
I mean, for $20, this isn't too bad a deal at all. Plus, they've got a bunch of colors and patterns to choose from (in both 38mm and 42mm versions), including navy blue + white stars, teal + flowers, and plain white.