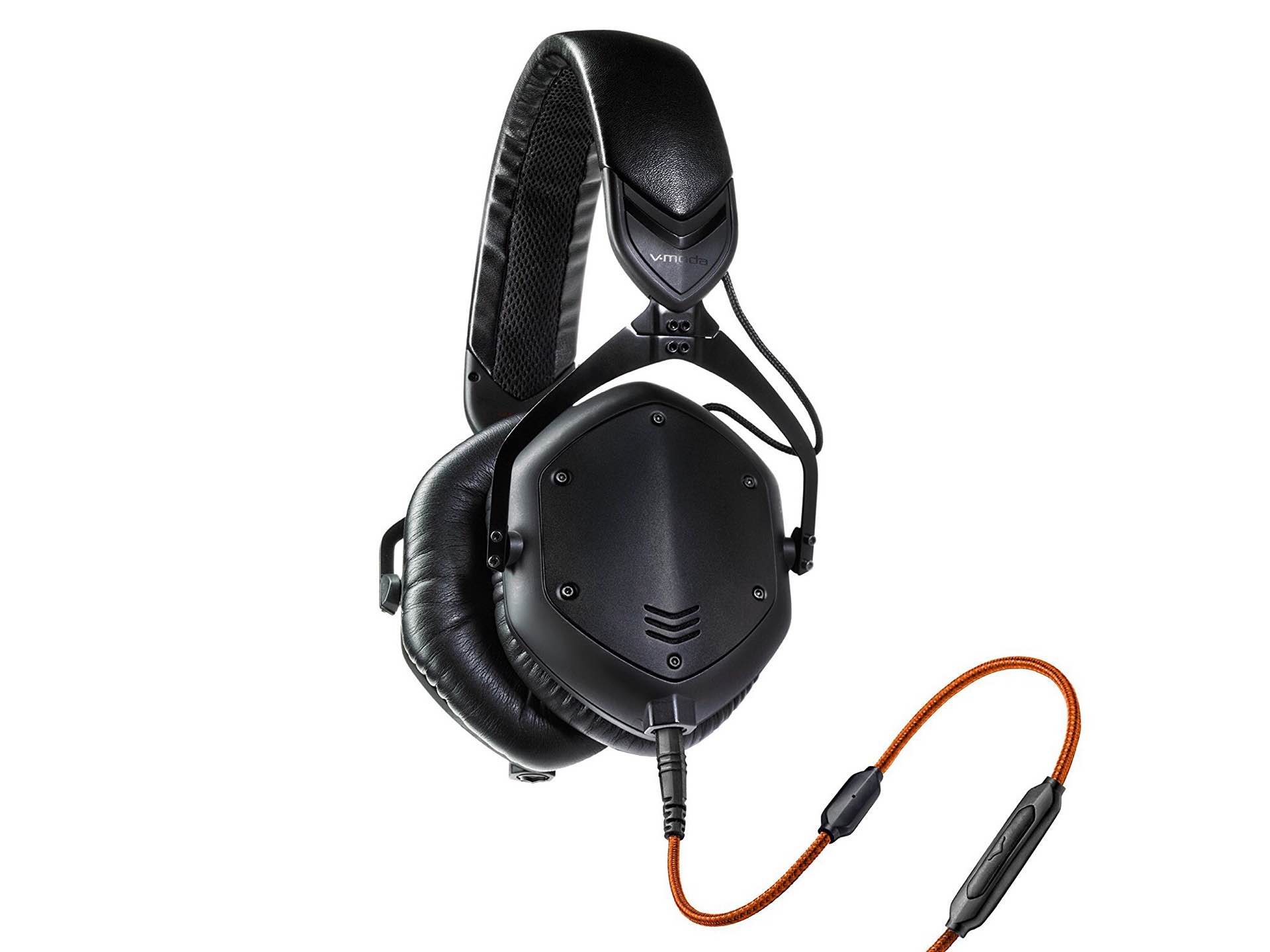 V-Moda Crossfade M-100 Headphones
For the past half-decade or so, V-Moda's Crossfade M-100 noise-isolating headphones have stood the test of time thanks to their excellent sound (especially on the low end), military-level durability, distinct hexagonal design, ergonomic comfort, and easy portability.
In terms of design, one of my favorite descriptions about the M-100s comes from this entertaining Amazon review:
If I may use cars to elaborate, the [Beats Studio headphones] look like a Nissan Altima with all the packages, rims, tint and cool paint job; conversely, the M-100s look like a BMW M6. You can actually see the difference in quality. The Beats look like they are trying to be cool; the M-100s look classy, sophisticated and sexy.
The excellence doesn't stop at their looks though; the M-100s sport incredibly punchy (but not overwhelming) bass that doesn't distort even when you crank up the volume. A second Amazon reviewer gives another description I love (which I lightly edited for clarity):
These cans offer fantastic clarity for vocals and high tones, yet when the bass hits it feels like you're plummeting deep into a bottomless cavern. Yet they remain "overbearing-less" and still offer a fantastic mid-range to blend the sound together like a creamy milkshake.
The M-100s also travel well, since they fold down very compact and are rugged enough to survive pretty much anything you throw at them, including repeated drops onto concrete. I mean, the cables alone are reinforced with Kevlar, if that tells you anything. If something does manage to break these things, V-Moda runs an "Immortal Life" program where, even if your headphones are broken or outside the two-year warranty, they'll apply a 50% coupon towards the purchase of a comparable model.
The V-Moda Crossfade M-100s are $250 on Amazon.