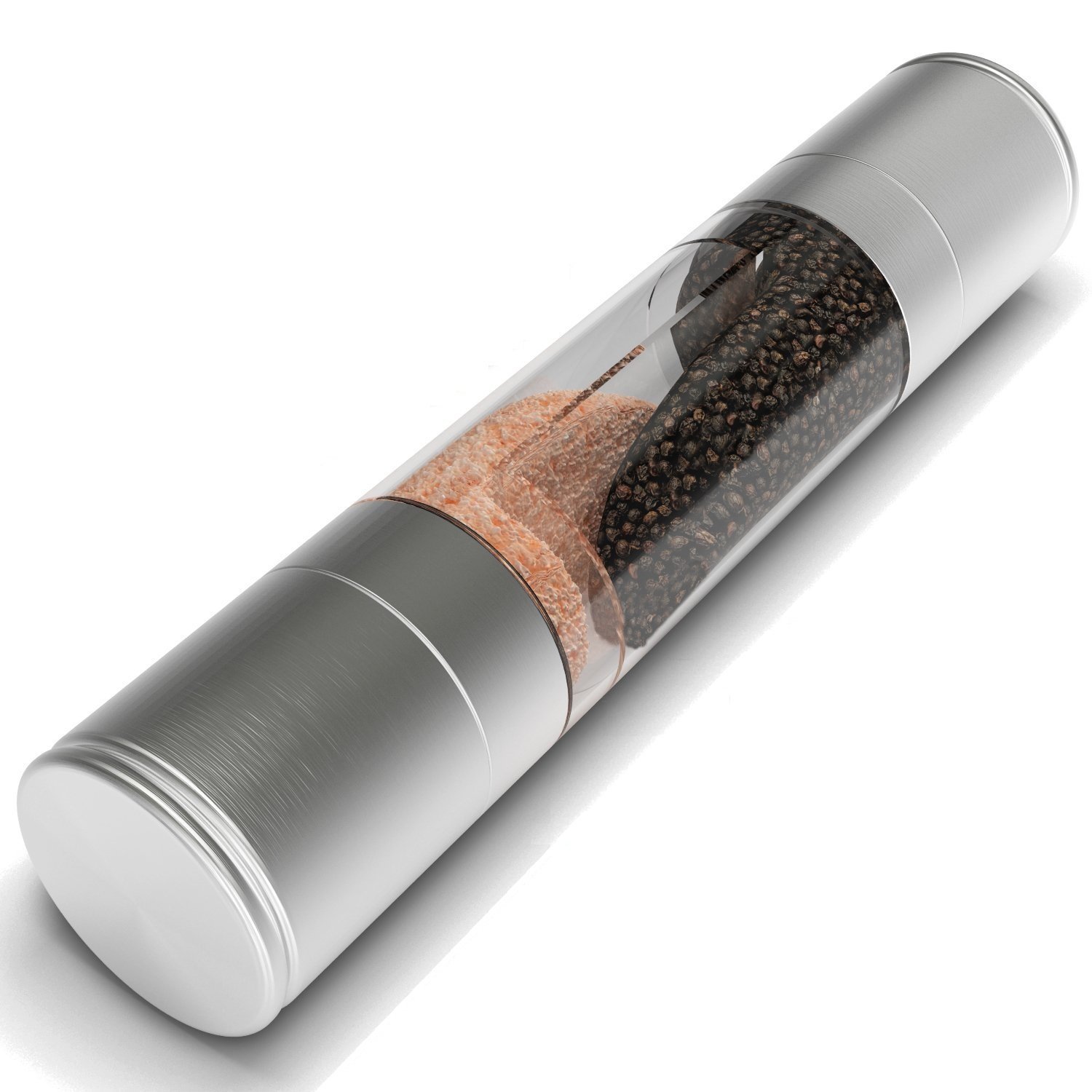 Utopia Kitchen 2-in-1 Salt & Pepper Grinder
When you live in a very small space, every decision matters when it comes to space efficiency. This dual-action salt & pepper grinder by Utopia Kitchen is one way to save an extra bit of space.
It has two compartments, both with a grinder at either end of the tube. Store salt crystals in one side and peppercorns in the other, or store two different kinds of salt crystals, or use it for grinding seeds. Both grinders can be adjusted between fine, medium, and coarse. The only drawback is that each side only holds a small amount of salt/pepper/whatever, so you'll have to refill it a bit more often than single-purpose alternatives. Not a problem for most people though, I'd say.
Get it for $11 on Amazon.