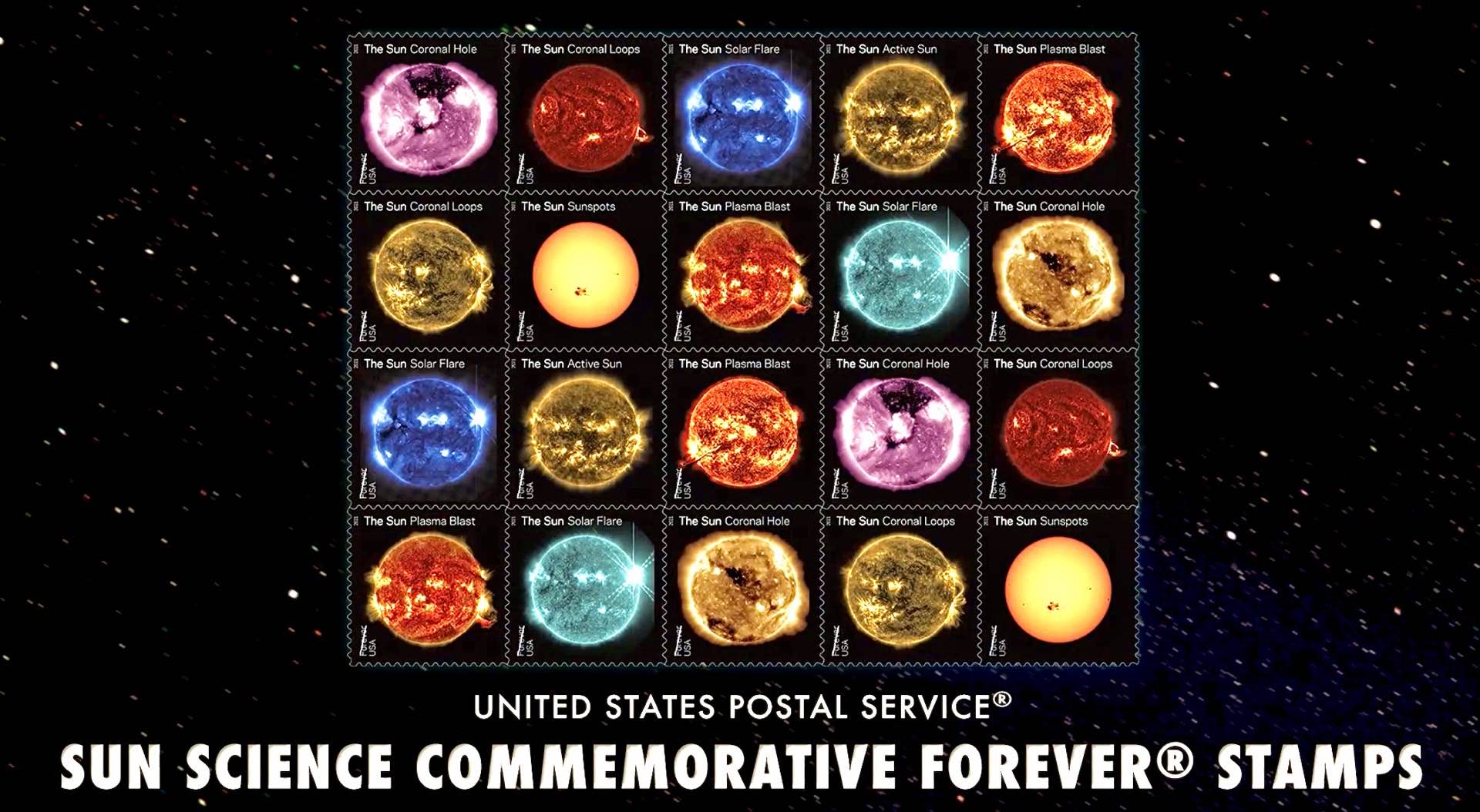 USPS "Sun Science" Postage Stamp Collection
We love a good postage stamp collection around here, and we're pretty into astronomy as well, so it should come as no surprise that the U.S. Postal Service's new "Sun Science" stamps are right up our alley.
Featuring 10 stamp designs with art direction by Antonio Alcalá of Studio A, this collection highlights a decade of stunning images of the sun as taken by NASA's Solar Dynamics Observatory, which has been observing our local star since launching in 2010.
From the press release:
Printed with a foil treatment that adds a glimmer to the stamps, the images on these stamps come from NASA's Solar Dynamics Observatory, a spacecraft launched in February 2010 to keep a constant watch on the sun from geosynchronous orbit above Earth. The striking colors in these images do not represent the actual colors of the sun as perceived by human eyesight. Instead, each image is colorized by NASA according to different wavelengths that reveal or highlight specific features of the sun's activity.

One of the stamps highlights sunspots, two feature images of coronal holes, two show coronal loops, two depict plasma blasts, one is a view of an active sun that emphasizes its magnetic fields, and two show different views of a solar flare.

One sun, many faces. Sounds like a fantastic reason to collect more stamps, if you ask me.
You can get a sheet of 20 stamps (two full sets) for $11 if you plan to actually use them, but if you're looking to collect only, you might look at their $40 framed block.