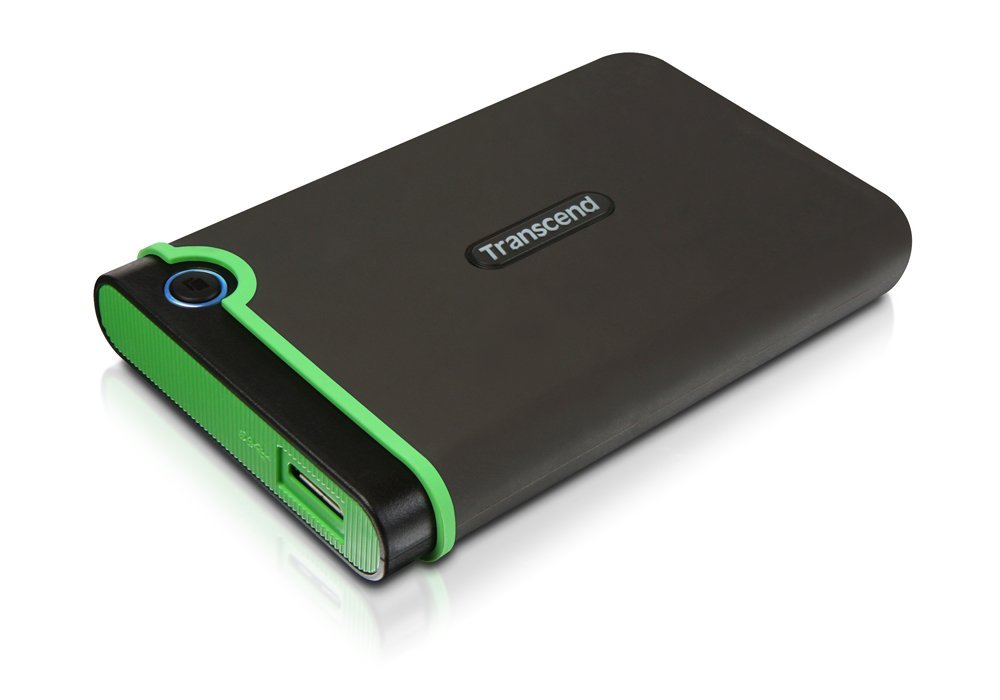 USB 3.0 External Hard Drive with Military Drop Standards
The life of a road warrior means a lot of packing and unpacking, a lot of car trips, and a lot of airport time. Just because you are on the go doesn't mean that you should go without making backups of your hard drive. While I love Backblaze for offsite backups, Apple's Time Machine is a pretty robust program for onsite backups. It even backs up iCloud Drive documents with the most recent Yosemite update (10.10.2). If you need a durable external drive for travel, Transcend's 2 TB USB 3.0 external drive would be a great addition to your hard drive collection.
While it comes in sizes ranging from 500 GB to 2 TB, I always like to get the most that I can when it comes to drive size. It has military grade shock resistance with an advanced 3-stage shock protection system and a durable anti-shock rubber outer case. With its USB 3 speed support and extreme durability, this is my go to drive to send overseas when coworkers are traveling.
Get it on Amazon for $106.99.