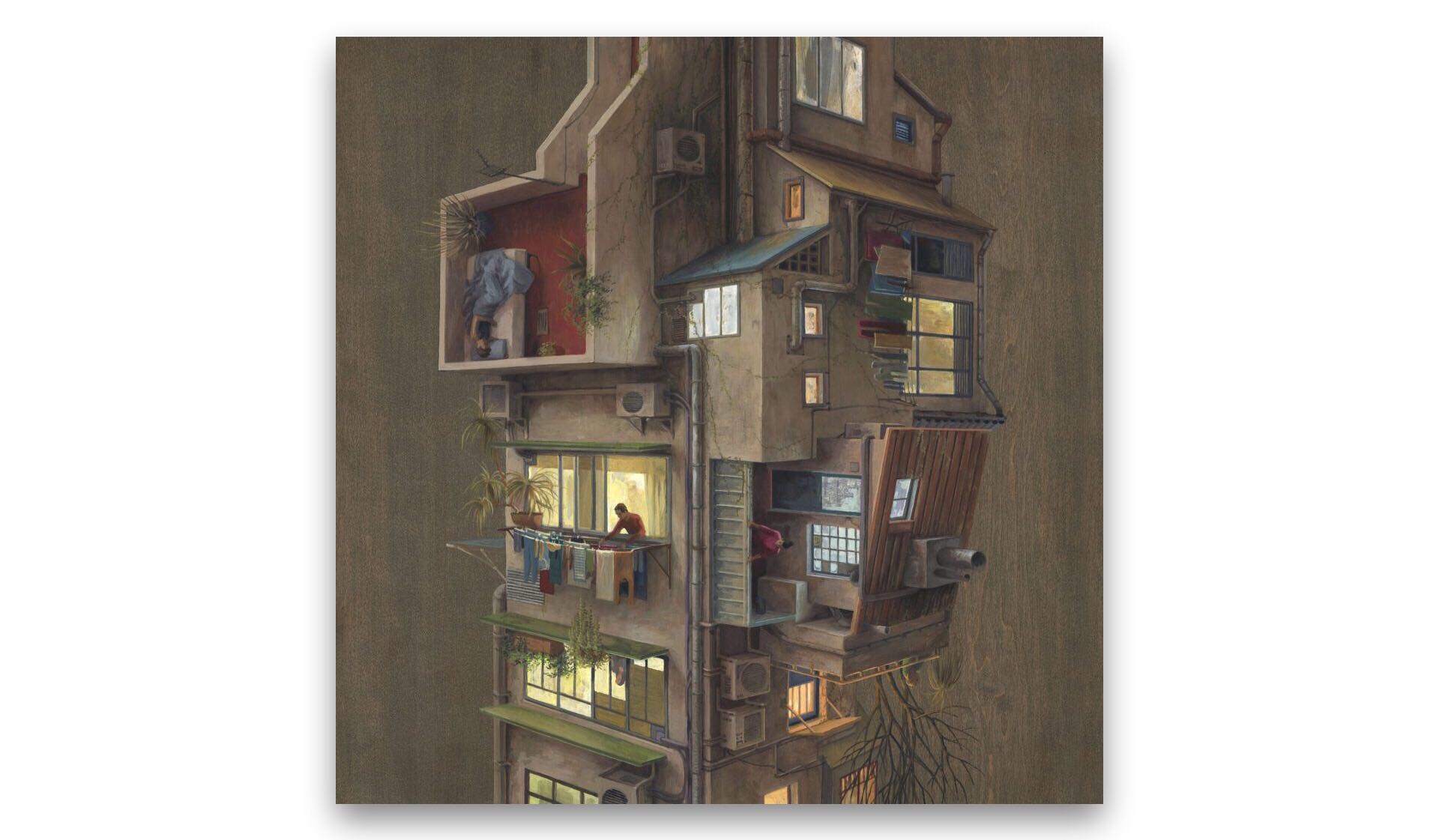 'Urban Evening' Print by Cinta Vidal x Colossal
In collaboration with the folks at Colossal and the expert printing team at iolabs, Catalan artist Cinta Vidal's surreal 2017 painting, Urban Evening, has been turned into an exclusive archival print:
In Catalan artist Cinta Vidal's latest series ["Industries"], she explores how industry weaves itself into the human experience and into the environment, both helping us and hurting us wherever it goes. Vidal is "attracted to this contradiction and the strange beauty of industrial places." The artist traditionally paints in acrylic on wood, and combines multiple perspectives in her "un-gravity" constructions that invite the viewer to consider different points of view.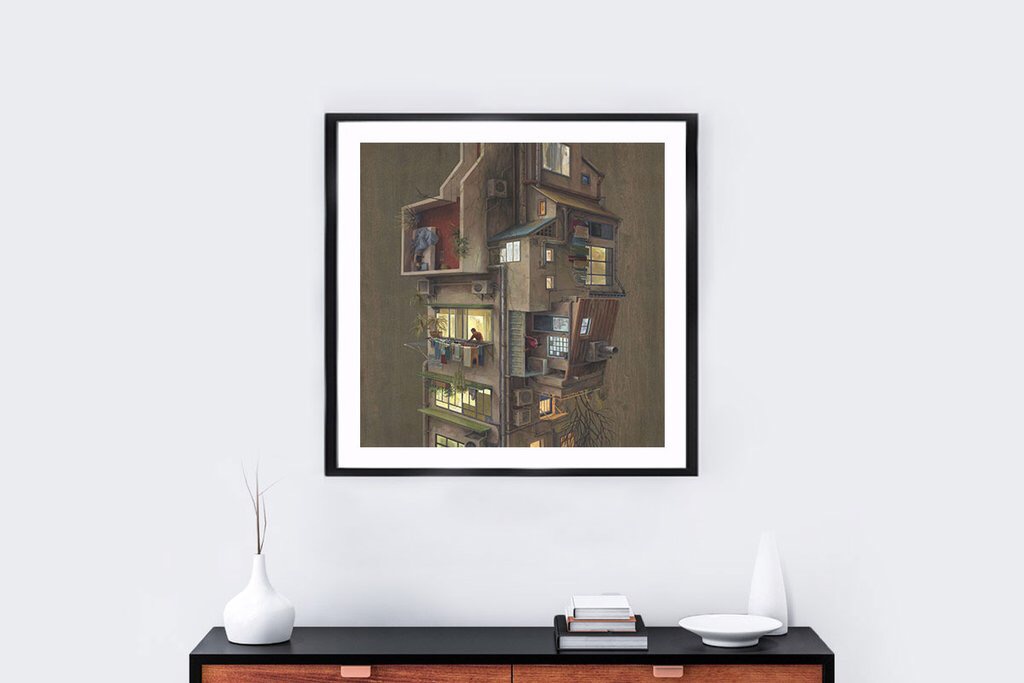 Only 30 copies of this limited-edition print were made, and they've been approved in person by Vidal herself. Here are its dimensions:
Image alone: 21.65″ x 21.65″ (55cm x 55cm)
Including border: 24″ x 24″ (60.96cm x 60.96cm)
You can get the print for $79 at The Colossal Shop.