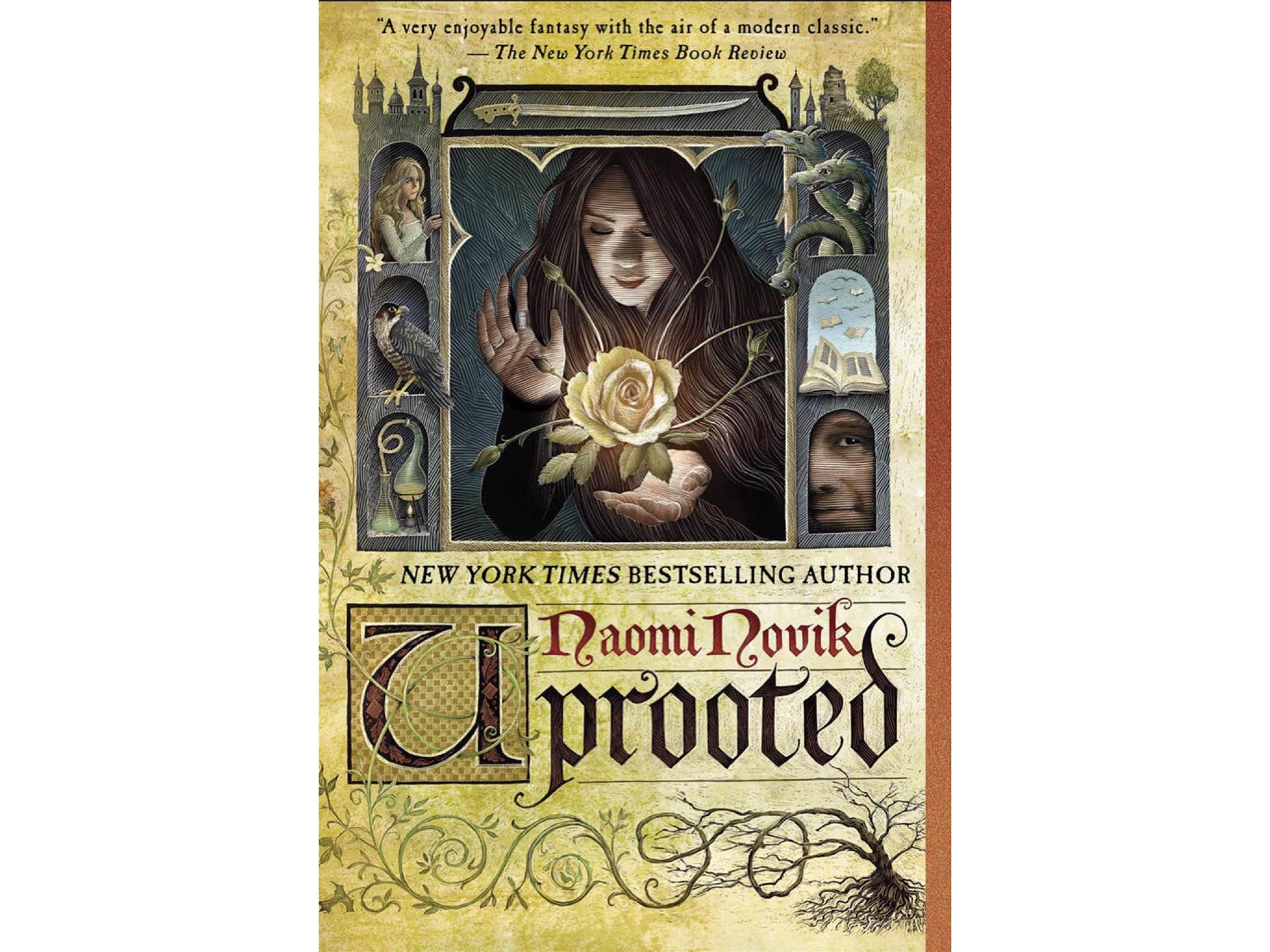 'Uprooted' by Naomi Novik
It's been a while since I've read an out-and-out fantasy novel — y'know, the kind with magic spells and wizards and maidens and quests and stuff — rather than a sci-fi story. The last two I can think of are last year's The Sword of Summer by Rick Riordan (which is based more in mythology than magic), and The Golem and the Jinni by Helene Wecker back in 2014.
I figured it was high time to pick up a new fantasy tale, and after doing a bit of looking around for recommendations, I settled on the Nebula Award-winning Uprooted by Naomi Novik.
It's about a young and troublesome heroine named Agnieszka, who lives in a small village at the edge of a sinister forest (the Wood). The townfolk rely on a local immortal wizard known as the Dragon to keep them safe from the Wood. He's not much of a nice guy though, and his price for the town's protection is that every ten years, they must send a young woman to live in his tower and serve him until the next maiden is chosen. As you can guess, in this story it's Agnieszka who gets picked.
As it turns out, she discovers that she possesses a powerful talent for magic, and she ends up having to teach herself how to use it more than the Dragon can, since his own abilities are of a different variety than hers.
I won't spoil any more of the story. All I'll say is that this book is beautifully written and kept me hooked from start to finish. I know that some people have found the abusive relationship between Agnieszka and the Dragon problematic, in case that sort of thing bothers you. Other than that, Uprooted is an absolutely fantastic story.
Get the book in these formats: