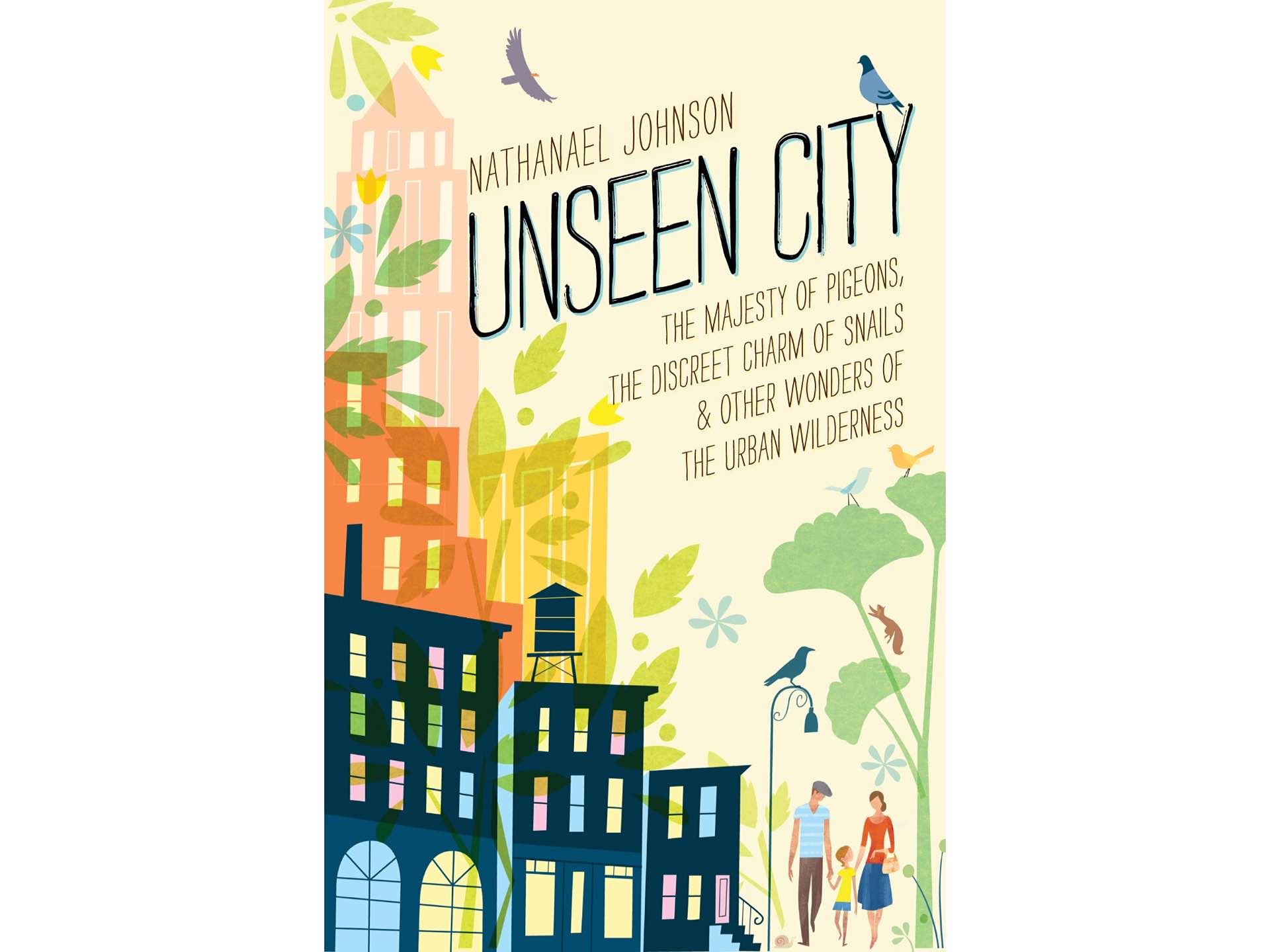 'Unseen City' by Nathanael Johnson
Avid listeners of the 99% Invisible podcast will have heard last month's episode about Nathanael Johnson's most recent book, Unseen City: The Majesty of Pigeons, the Discreet Charm of Snails & Other Wonders of the Urban Wilderness. It's a funny guide to seeing and celebrating the wonders of urban nature, and in a way, learning to be a better, more curious parent:
Johnson argues that learning to see the world afresh, like a child, shifts the way we think about nature: Instead of something distant and abstract, nature becomes real―all at once comical, annoying, and beautiful. This shift can add tremendous value to our lives, and it might just be the first step in saving the world. […]

Unseen City takes us on a journey that is part nature lesson and part love letter to the world's urban jungles. With the right perspective, a walk to the subway can be every bit as entrancing as a walk through a national park.
Once you've read Unseen City, you'll see the world around you in a whole new light, city dweller or no. It teaches you to notice things that never would've crossed your mind before, particularly in regards to pigeons, squirrels, ginko trees, ants, snails, crows, and turkey vultures.
Here's the official book trailer:
Unseen City comes in a few formats: hardcover ($17), Kindle ($10), and iBooks ($12).