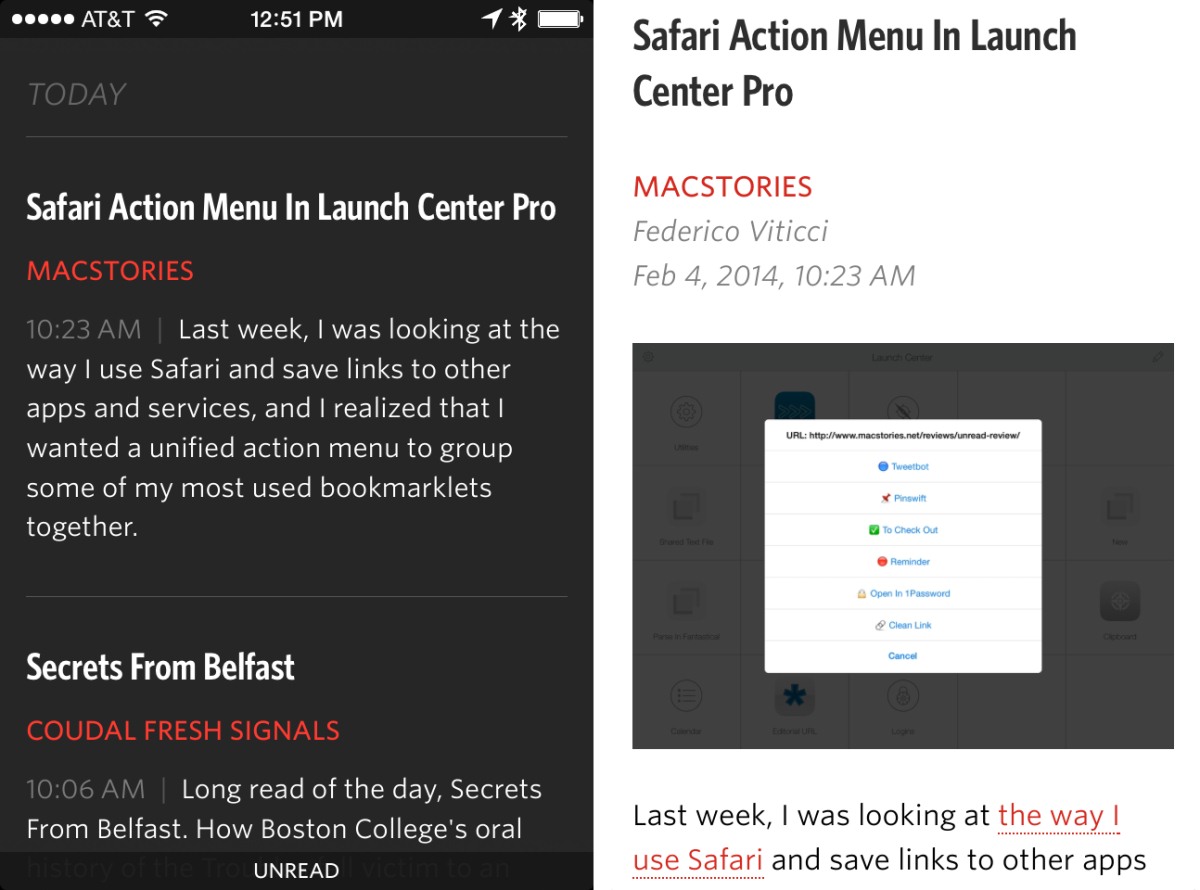 Unread — RSS Reader for iPhone
For a long time now, the only RSS reader I've used on my iPhone has been Reeder. I never imagined another app would come along that would be worth switching to, but that all changed last night with the release of Unread.
Unread's philosophy is all about slowing down and really reading things that are worth our attention, not just flying through a bunch of headlines in a list. This is further emphasized by the app's UI design, which does away with typical clutter—buttons, toolbars, and the like—that you might find in other apps, all in favor of a completely gesture-driven experience. Unread is both gorgeous and intuitive.
It comes with two themes—Day and Night—with five others hidden as Easter eggs (check the @unread_app Twitter account for details). It also supports three RSS services out of the gate: Feed Wrangler, Feedbin, and Feedly, with more to come in future updates.
Unread is currently on sale for only $2.99 as a special launch price, so get it while it's hot.