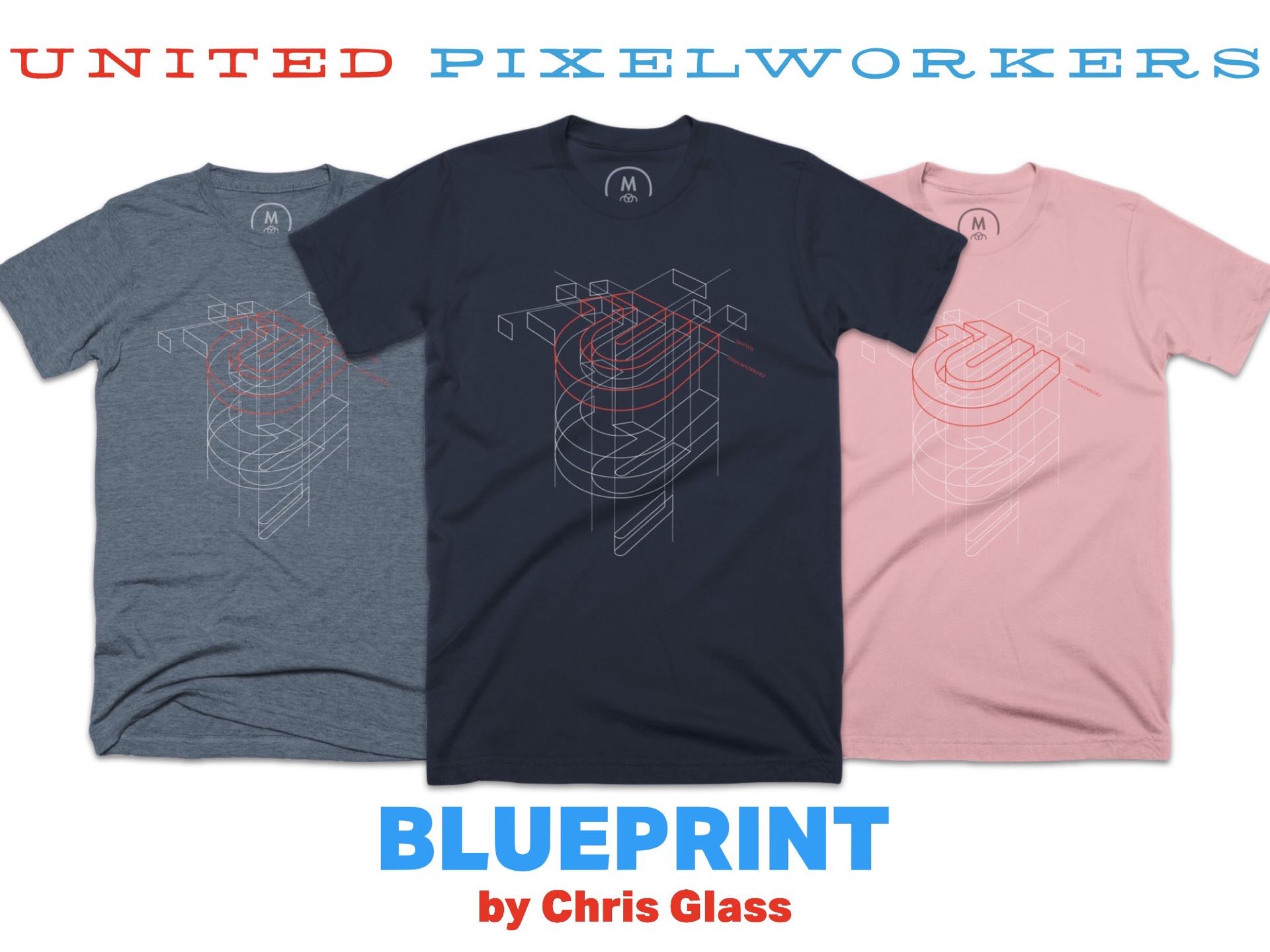 United Pixelworkers + Chris Glass "Blueprint" Graphic Tee
When United Pixelworkers reopened their shop in October 2018, I noted that I'd love to see a comeback of their "Blueprint" tee, featuring Chris Glass' exploded-diagram of the UP logo. I was just looking at my old shirt this morning, in fact — which I ordered back in September 2012 and has since faded beyond recognition, after many, many wears — and I got to thinking about that fact yet again.
As it happens, UP sent an email newsletter only a couple hours ago announcing that, alongside some other classic designs, "Blueprint" has finally returned to their store! 🎉🎉🎉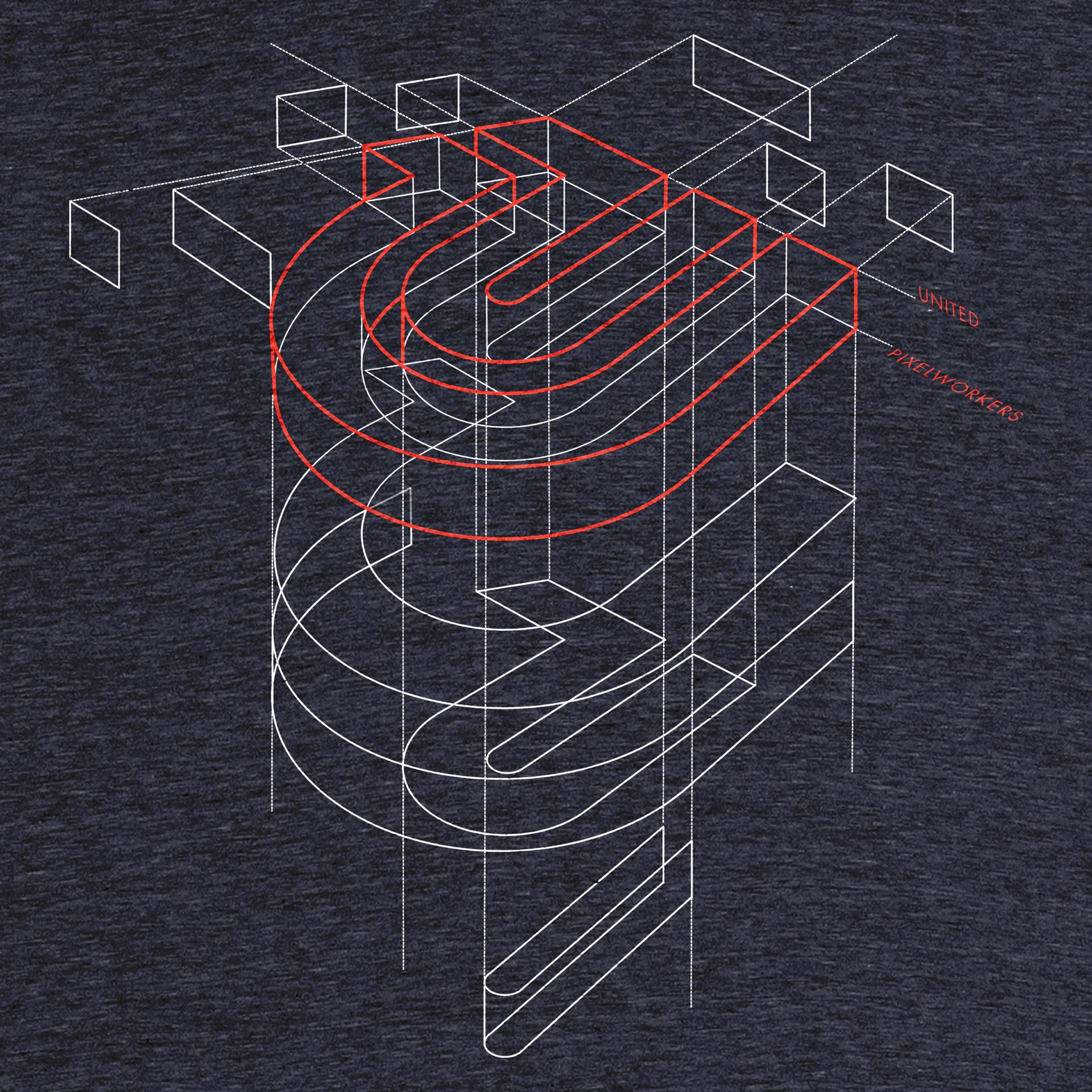 I'm very happy to say that the design still comes on the 100% cotton "Midnight Navy" color tee, my personal favorite. However, they also offer a number of other colors/blends across men's, women's, and youth sizes. Each shirt runs for $29 and should ship within a week or two of ordering.
In short: Woo-hoo!