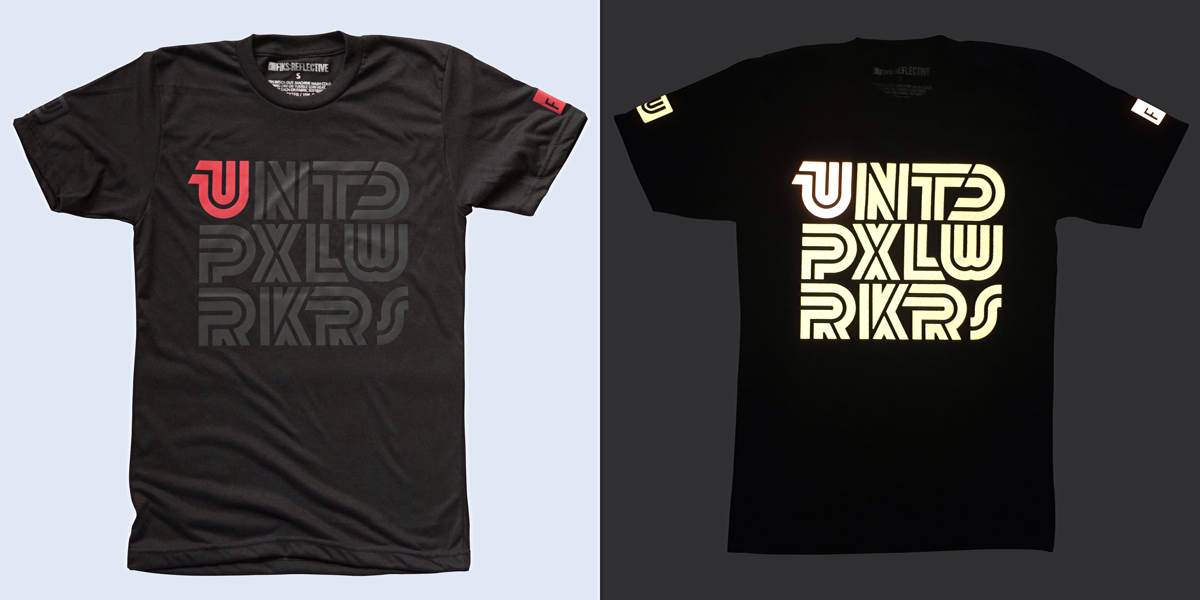 United Pixelworkers Active Duty II Tee
The t-shirt designers at United Pixelworkers have teamed up with Fiks:Reflective to produce the super-reflective Active Duty II shirt for nighttime cyclists and runners.
Made from soft black American Apparel poly-cotton 50/50, this tee sports UP's classic UNTD PXLWRKRS design (I snagged this one a while back) in reflective black and red on the front, with black reflective stripes on the lower back, a black reflective UP logo on the right sleeve, and a red reflective Fiks logo on the left sleeve.
How reflective is it? In their own words:
This ain't no run-of-the-mill reflective ink like our last Active Duty tee. This reflective stuff is Fiks' secret sauce. We're not even sure we understand it ourselves, but apparently on the microscopic level, Fiks' material has all the glass particles lined up in exactly the same direction, making for a far more reflective surface than similar materials. That's SCIENCE, folks. We're talking "highway exit sign" reflectiveness.
The shirt is available for pre-order for $45, and is expected to start shipping around September 25th, 2014.