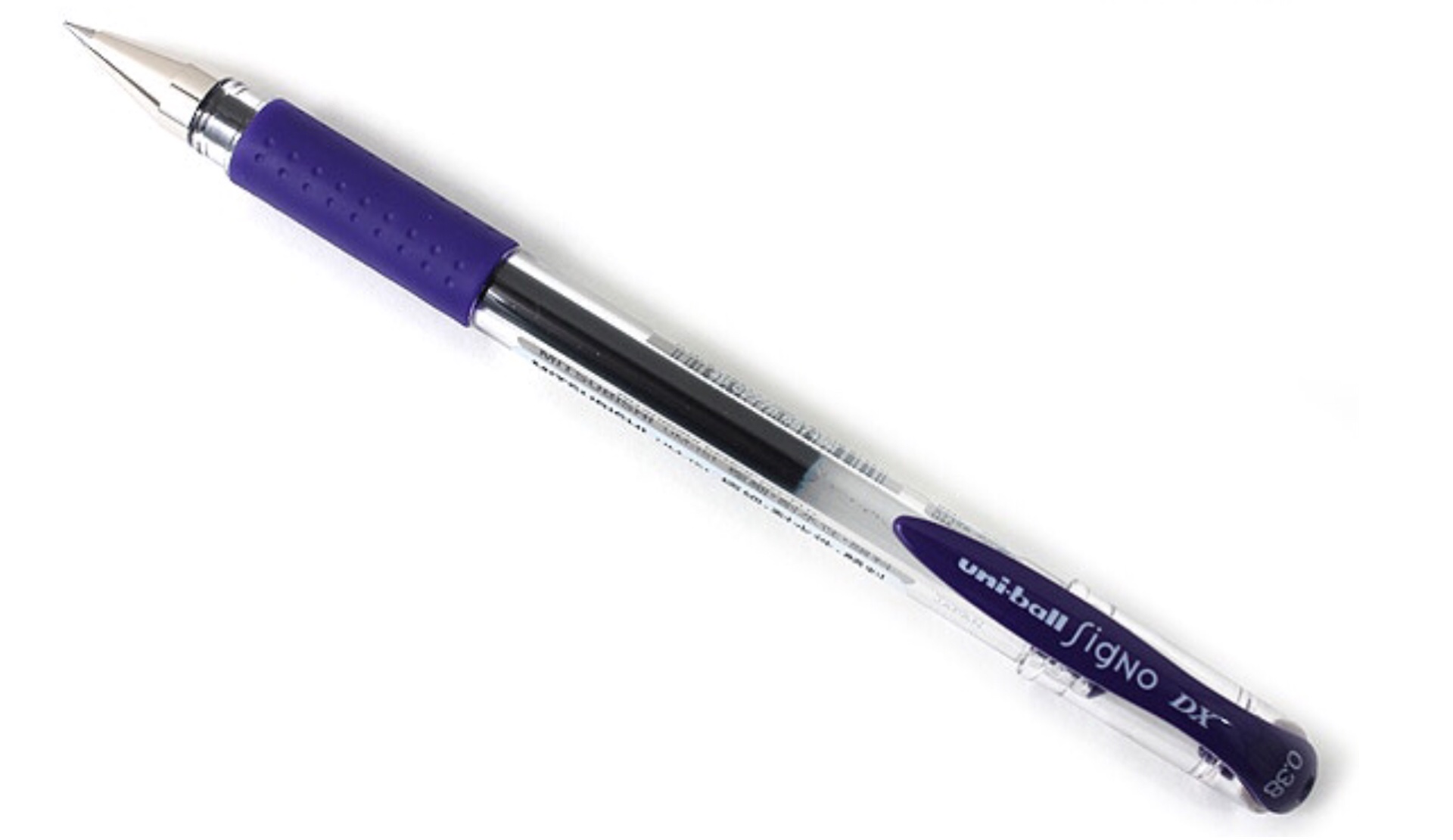 Uni-ball Signo DX Gel Pen in Lavender Black
For whatever reason, I've recently had a fascination with purple — not to the same extent as some, but I do find it an intriguing color (and a fun word to say). As such, I've been on the lookout for nice pens in lovely purple hues.
A few weeks ago, I wrote that the purple version of the Pilot Precise V5 rollerball pen is "particularly beautiful." After that, Brad Dowdy of The Pen Addict blog/podcast mentioned another good purple pen to me: the Uni-ball Signo DX in lavender black.
I love this pen even more than the Pilot Precise. It writes in a phenomenally deep indigo shade that manages to look subtly unique and classy without screaming PUURRRRPLEEEE. If you're not looking closely, you might not even notice. And like all Uni-ball Signos, this one writes super smooth like a dream.
Jet Pens offers this pen for $3.45 a pop.