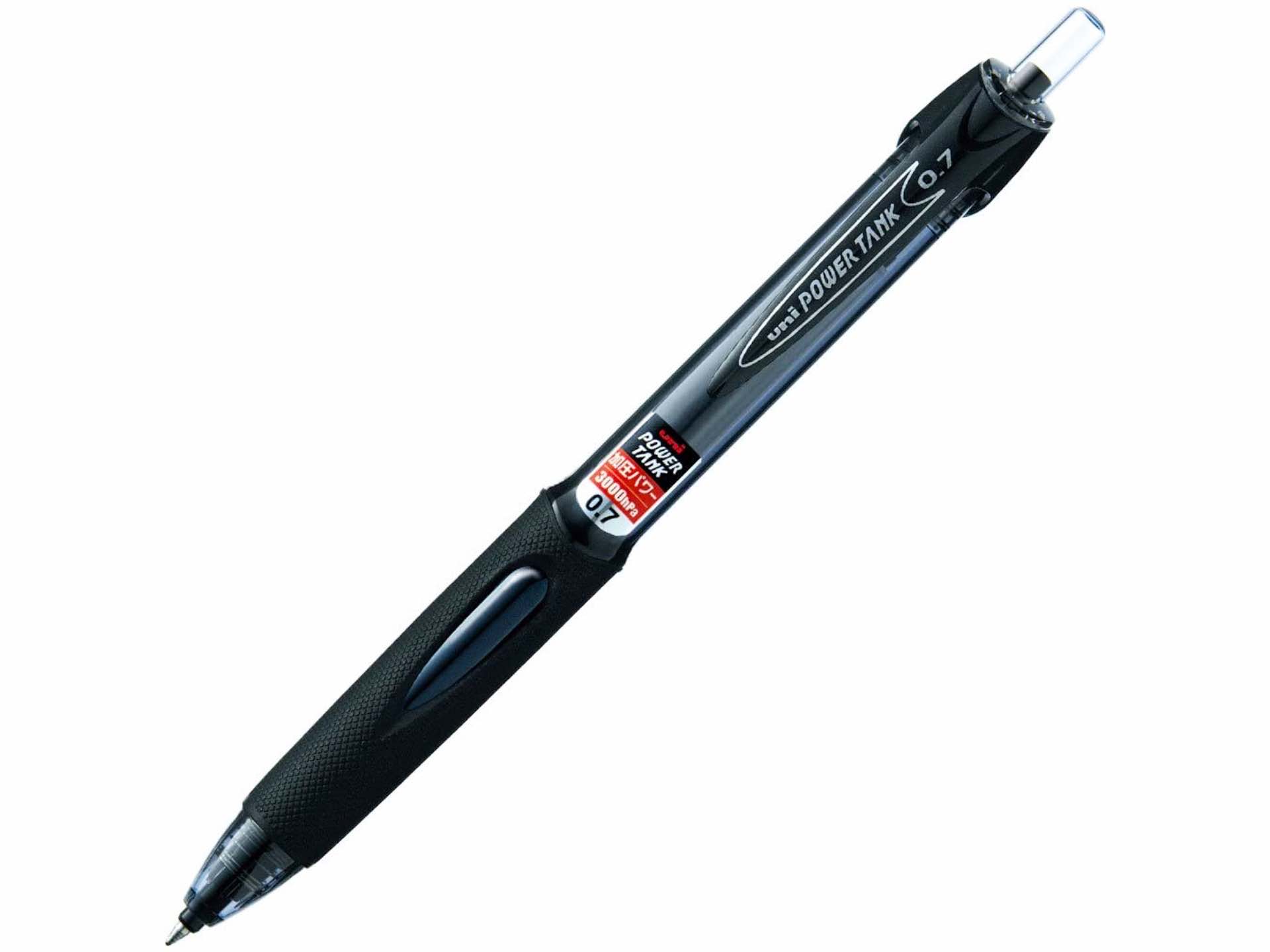 Uni-Ball "Power Tank" 0.7mm Pressurized Ballpoint Pen
Look, we love a good space pen as much as anybody. At the same time, we know that not everyone wants to drop the kind of money it usually takes to buy one. For the more budget-conscious writer, there's the Uni-Ball Power Tank.
Like the space pen, the Power Tank is capable of writing upside-down and in very cold weather (down to -4°F) without any lessening or skipping of ink flow. It just does the job in a humbler, more "standard" style pen body. And since the ink is oil-based, the pen can even be used on wet paper or those annoyingly slick shipping labels that defy lesser pens.
This is one of those pens hardworking people rely on:
I rely heavily on these pens to get the job done. I work in the field with temps ranging -25°F to 100+°F. I climb towers, through pipe racks, into small manways on vessels and I have never had one break. They are durable, and they write on just about anything. I have written a full page in the rain with the power tank pens. The pen in the photo has been refilled about 6 times. It still functions like it did the day I bought it. This pen even writes under water. The oil based ink takes time to get use to. Once you get over that you will become a salesman because there is no better pen on the market.
Another upside to the oil-based ink is that it dries super fast so you never have to worry about smears or anybody trying to somehow tamper with what you've written.
You can get a single Power Tank pen for $6, but since there's also a pack of five pens for $10, that's what I'd go with instead.