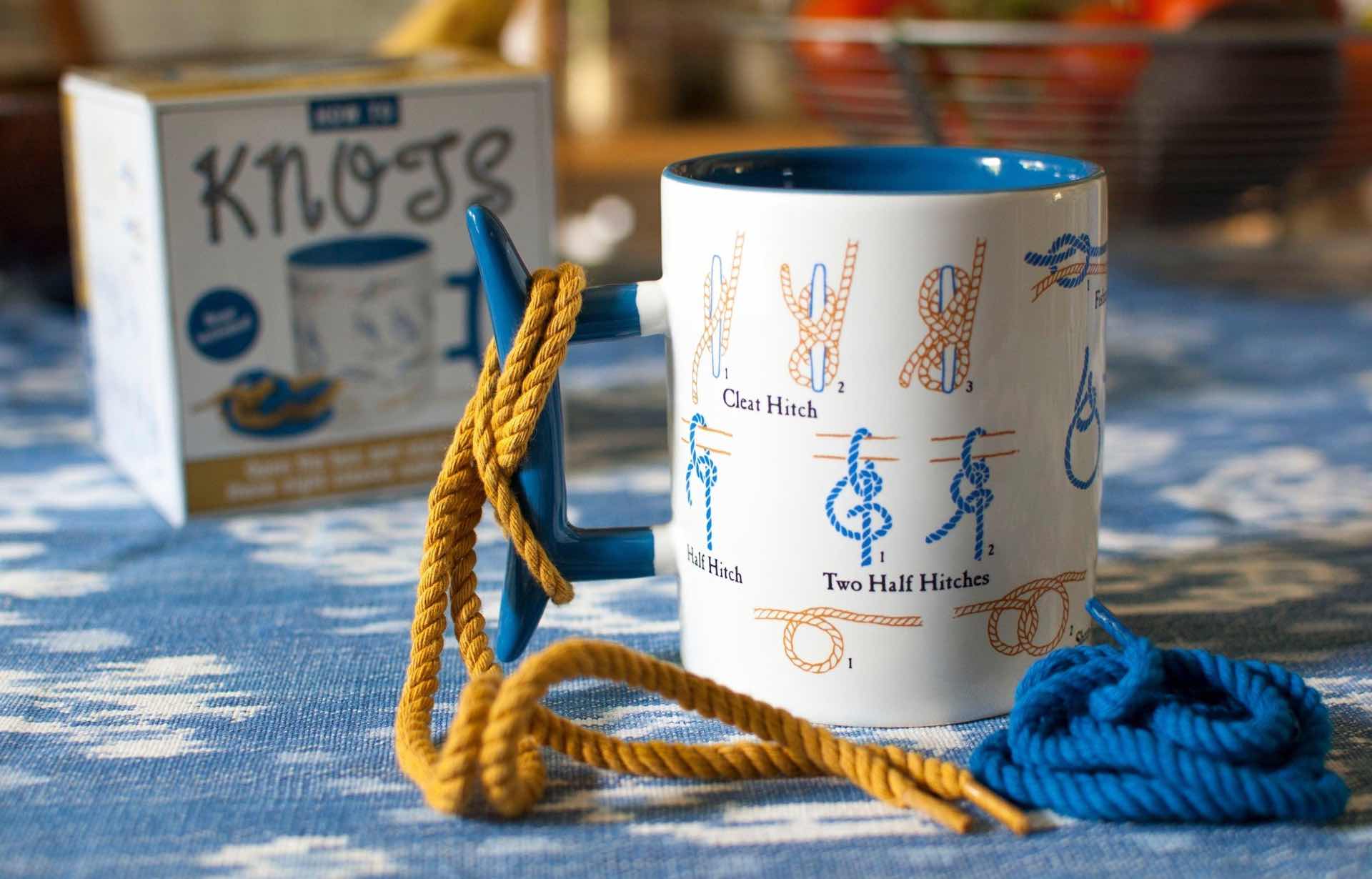 Unemployed Philosphers Guild "How to Tie Knots" Coffee Mug
From the Unemployed Philosophers Guild — the same people who made these planet plates, amongst many other fantastic novelty products — comes the "How to Tie Knots" coffee mug, which does exactly what it says on the tin.
The mug has a boat-style cleat for a handle, comes with two lengths of rope, and features instructions for a number of knot styles around the outside of the mug, all of which you can use to learn and practice the ancient art of knot-tying as you enjoy your favorite beverage.
It's pretty fun to fiddle with and the cleat handle is surprisingly comfy to hold. Plus, the mug is both microwave and dishwasher safe. I'm also partial to the blue-and-gold nautical color scheme (including the ropes).
Snag this gift-worthy mug for $20 on Amazon.