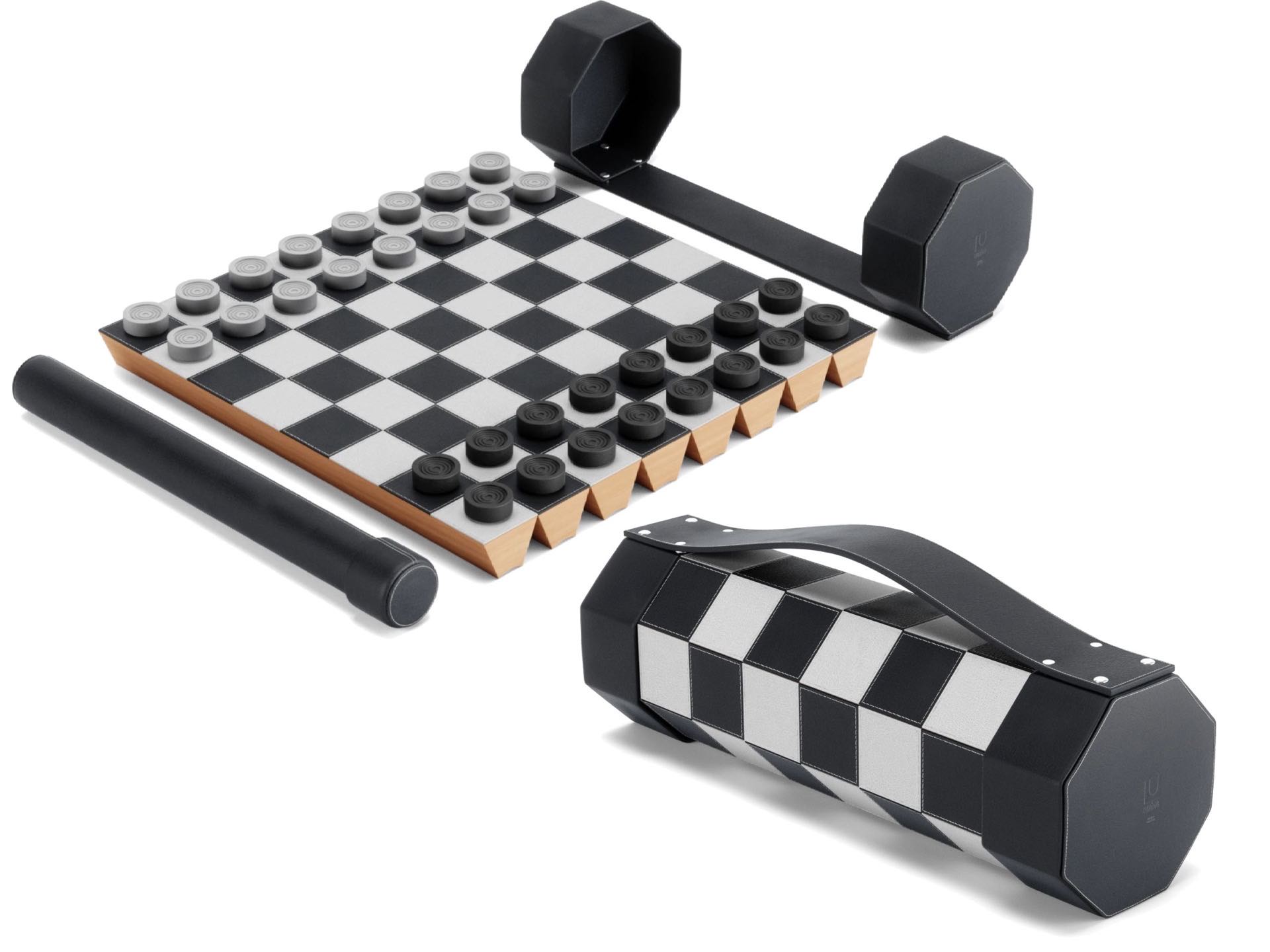 Umbra "Rolz" Roll-Up Chess + Checkers Set
We love a unique chess set around here, and the "Rolz" set by Umbra — who you may remember from the equally novel "Wobble" chess set a while back — certainly deserves a mention.
This two-in-one chess/checkers set was designed for easy storage and travel, featuring a specially cut wooden base topped with vegan leather that allows the board to roll up into a compact cylinder shape, which can then be inserted into the included two-ended holder with carry strap.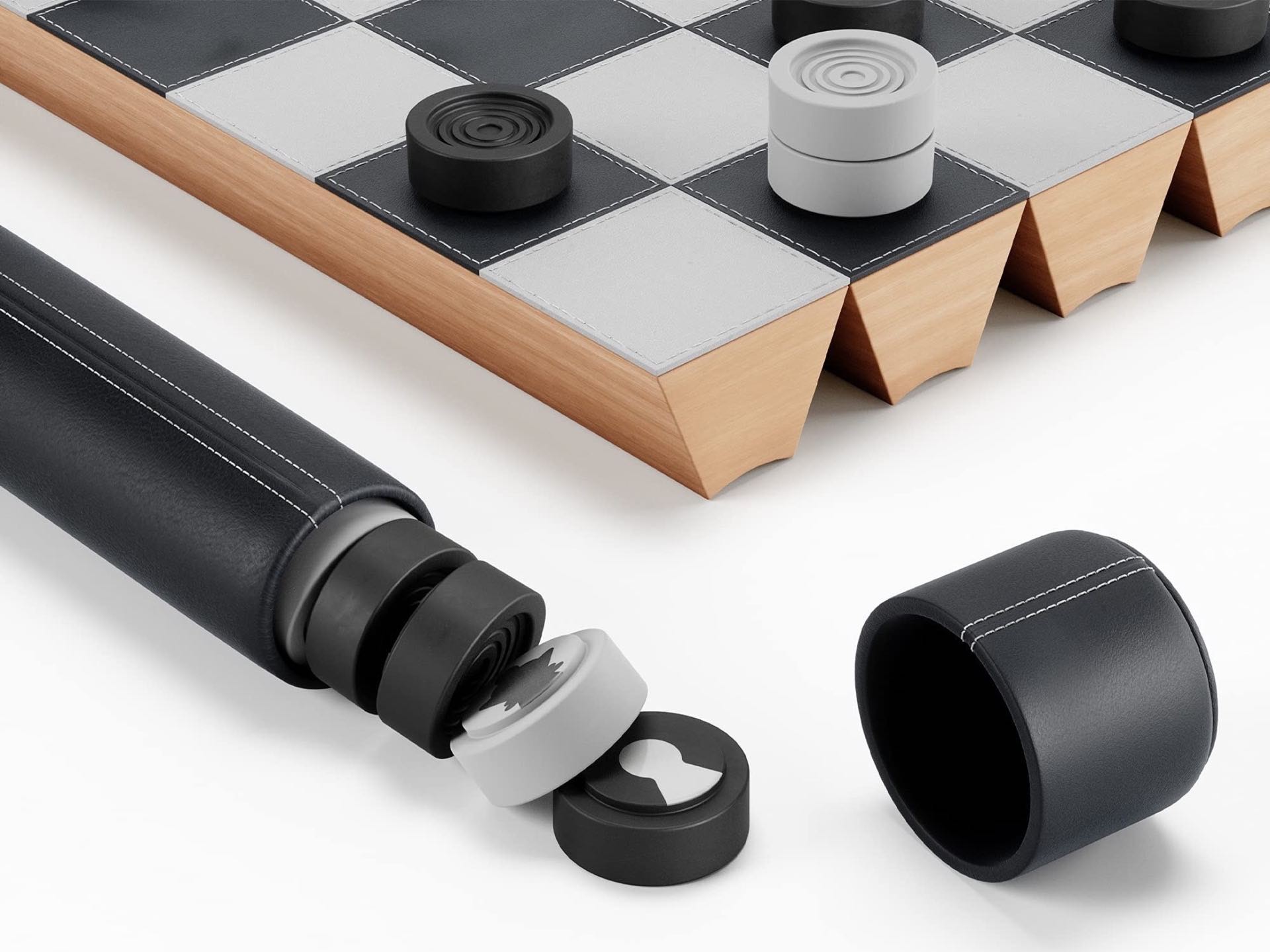 The game pieces themselves pop out of their storage tube — which lives in the center of the rolled-up board when stowed away — and can be used for checkers on one side or chess on the other.