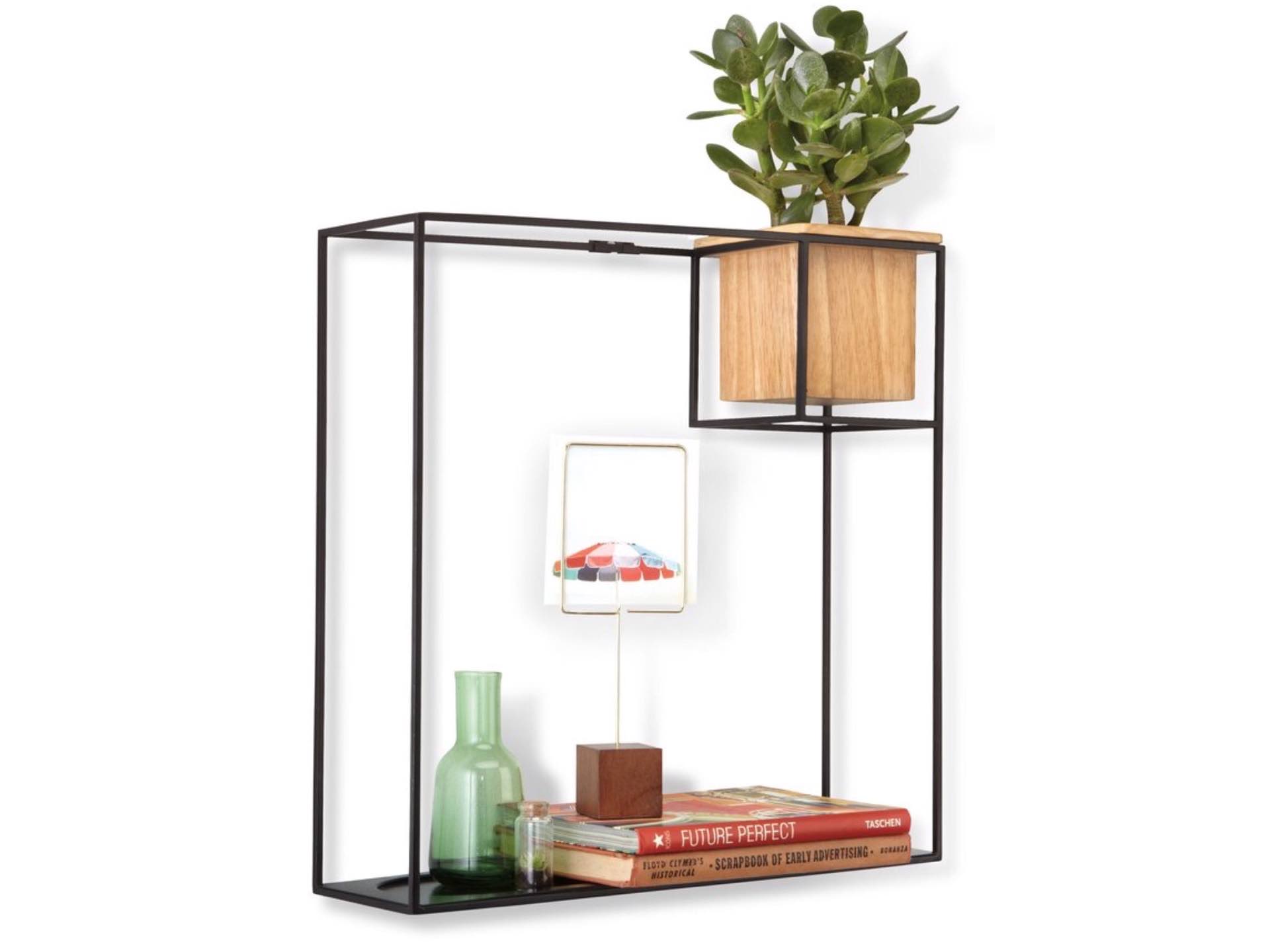 Umbra "Cubist" Floating Shelf
Designed by Erika Kövesdi for Umbra, the "Cubist" floating shelf takes a cue from Mondrian-esque cubism to create modern, functional shelving that doubles as an eye-catching conversation starter. It's primarily made to be displayed on a wall, though you can also simply place it on any surface — floor, table, desk — to create a cool accent piece for any room you put it in.
The square frame/scaffolding is made from powder-coated metal rods that can support up to 15 pounds wall-mounted, and it comes with a beech wood container — which fits into the smaller square at the upper right — that's meant to house a succulent plant, cactus, air plant, or faux flowers to add a nice touch of greenery indoors.
You can get this trendy shelf in two sizes:
Large ($43) — 15″ x 4.5″ x 15″
Small ($35) — 4.5″ x 4.5″ x 15″