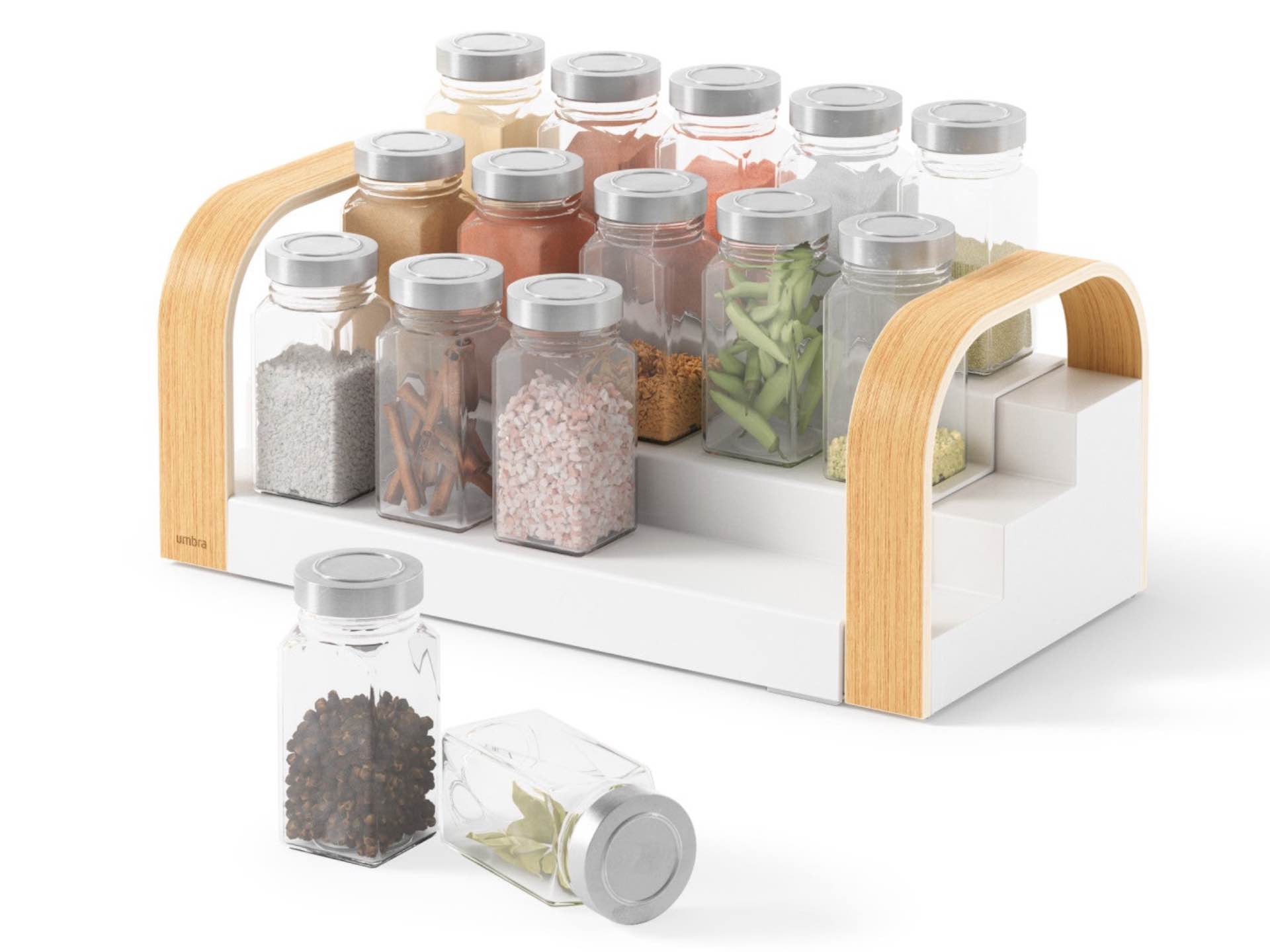 Umbra "Bellwood" Expandable Three-Tier Spice Shelf
If you've been needing a better way to organize your spice bottles and you've got some extra counter/shelf space lying around, Umbra's new three-tier spice shelf should be a good fit for your kitchen. "Fit" is the key word there too, because it's an expandable shelf that can be stretched anywhere from 12″ to 24″ long.
Released as part of the company's "Bellwood Pantry" collection, this shelf is made from recycled plastic and sustainable wood, creating a pleasing look even aside from how much nicer and more organized your spice collection will be.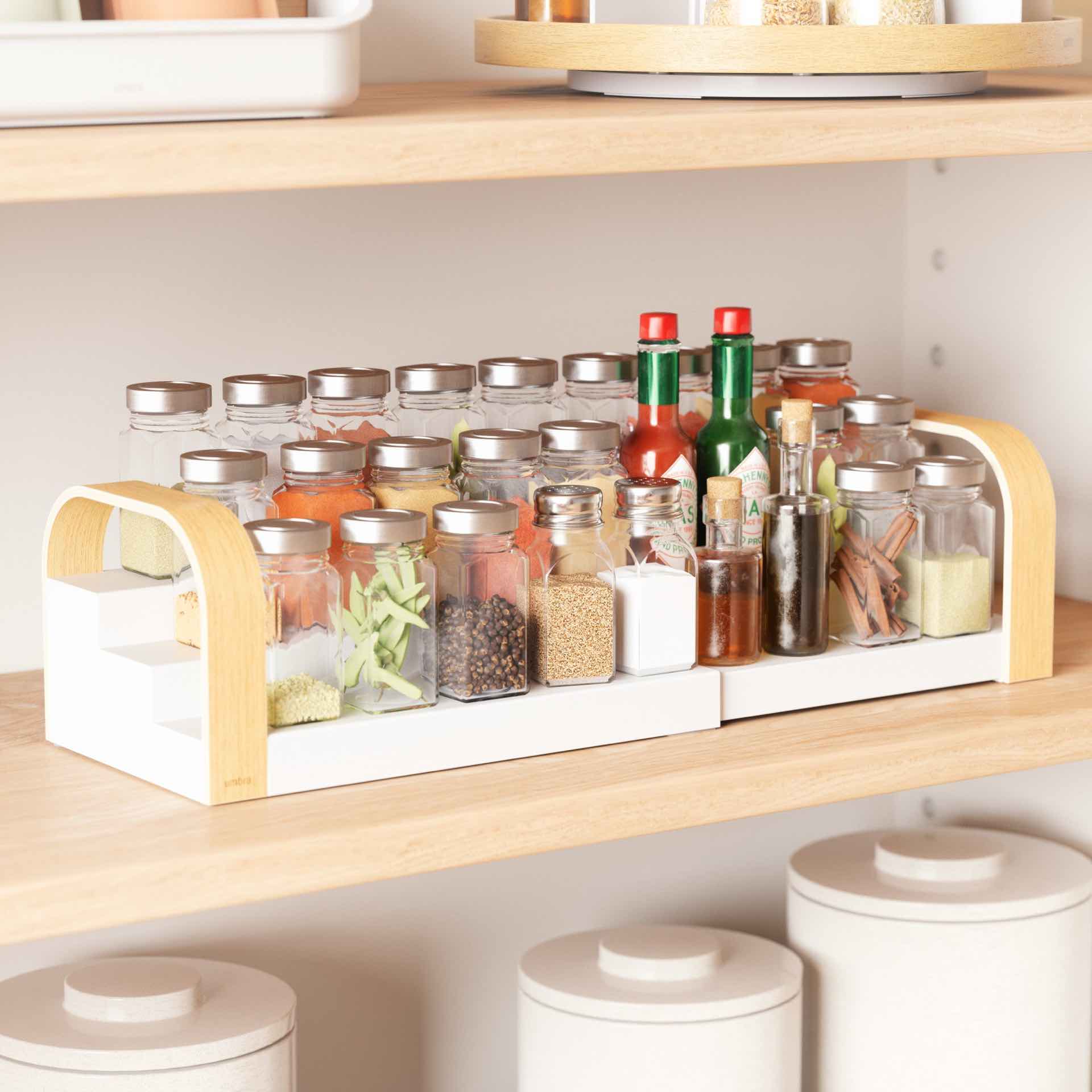 Or if you don't need it for spices necessarily, the shelf also works nicely for organizing, say, cosmetics: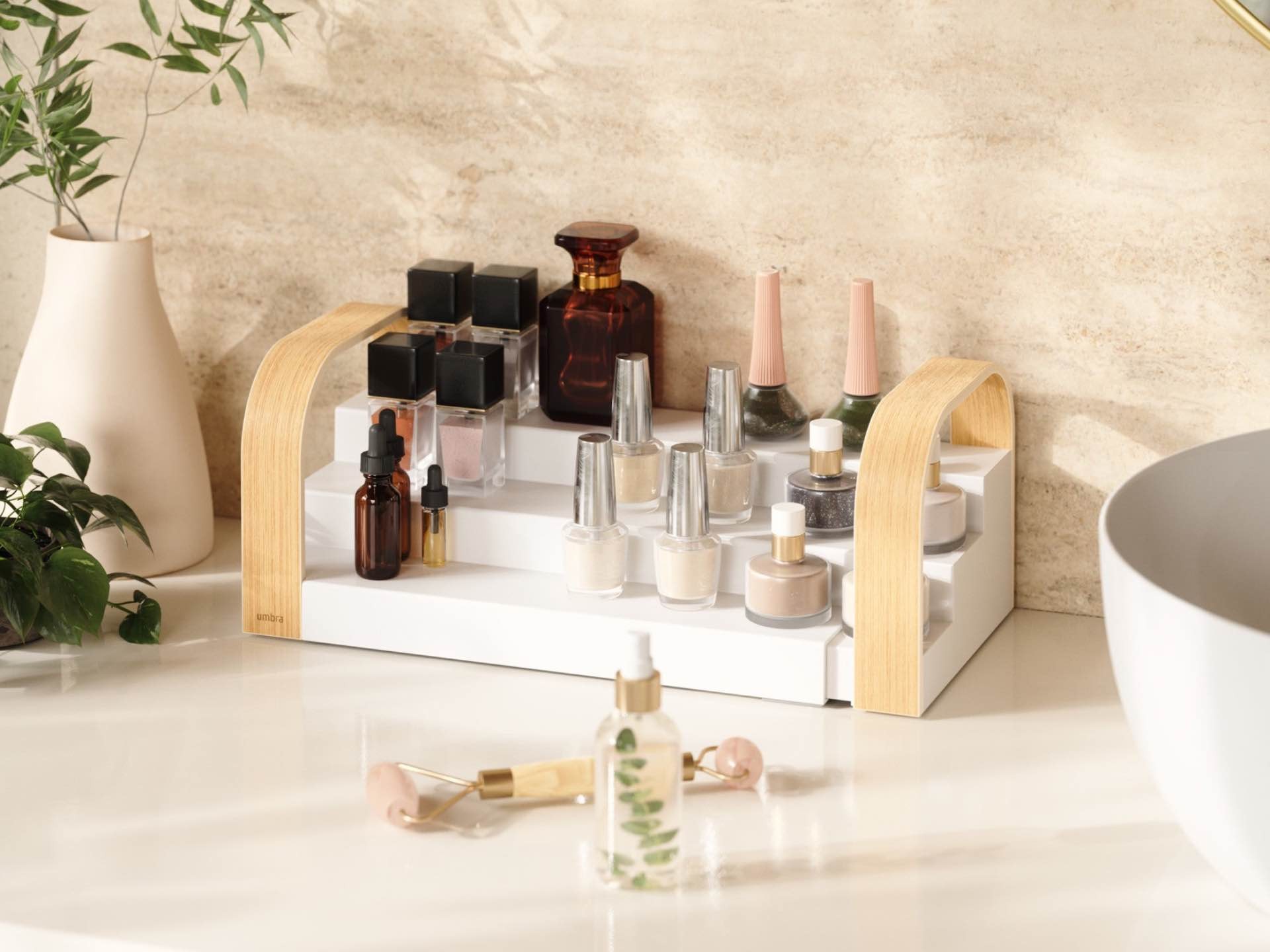 Get this handy shelf/organizer for $27 on Amazon.