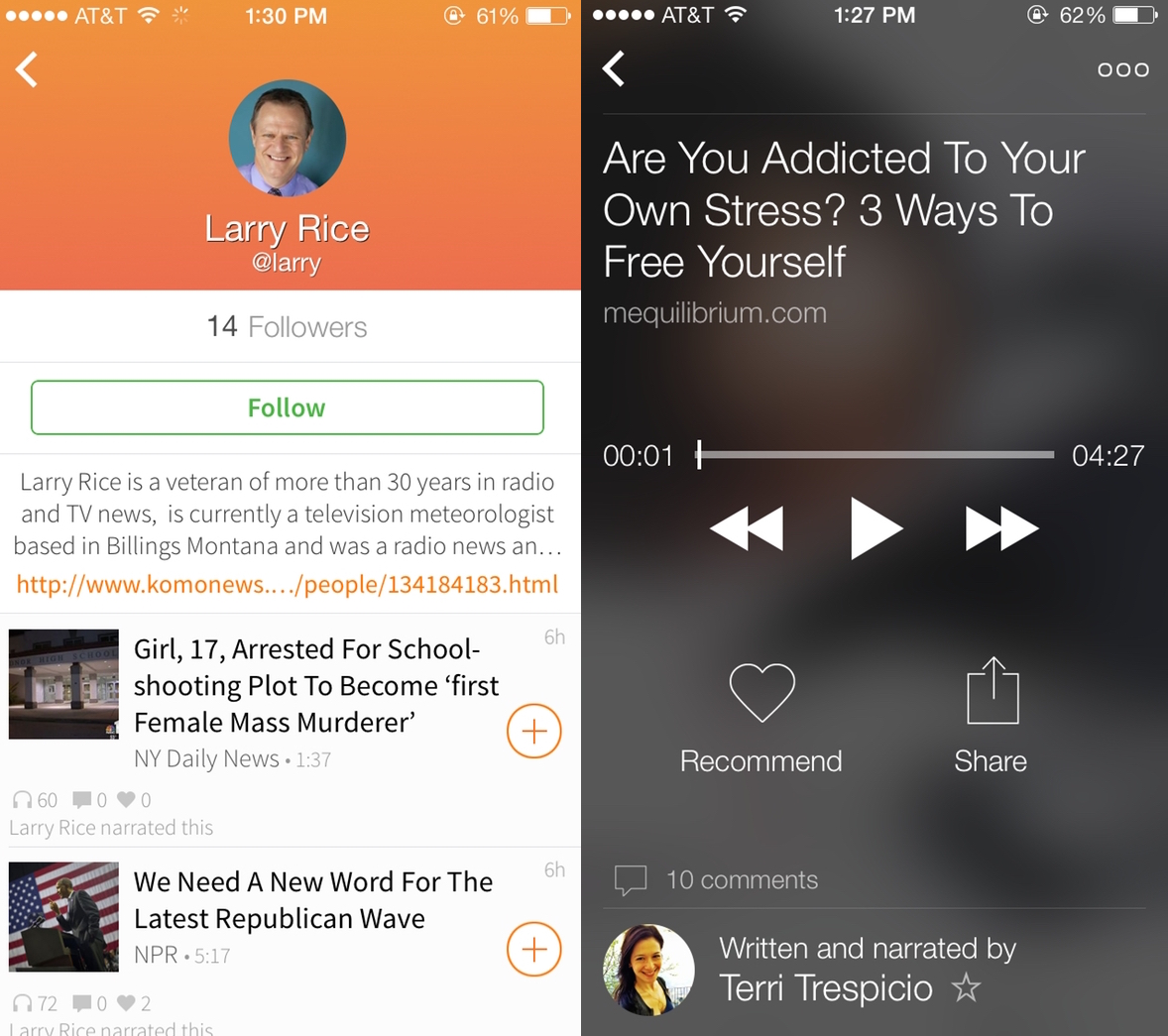 Umano
I love news, and I love audio content. Umano is an app that is aiming to be at the center of those mediums. A few months ago, Instapaper added the ability to have your iOS device read your saved articles to you. It's a nice feature, but it's a computerized voice that is reading. Umano is news from around the web that is narrated by actual people. Imagine if you had someone reading your Instapaper backlog to you? That is Umano.
When you first launch the app, you are asked what kind of topics you are interested in. This is how Umano builds your story listing. You can also browse the Popular section if you want to branch out from your normal content. The playback system supports 2x playback and the ability to view the source article.
The app is free to use, and there is a premium upgrade option ($3.99/month or $35.99/year). The premium upgrade includes the ability to download stories offline. Free accounts are also limited to 7 articles per day when using the apps. They have a referral program where each person who signs up for a free account using your link will add 7 days of premium to your account
Download it on the App Store.