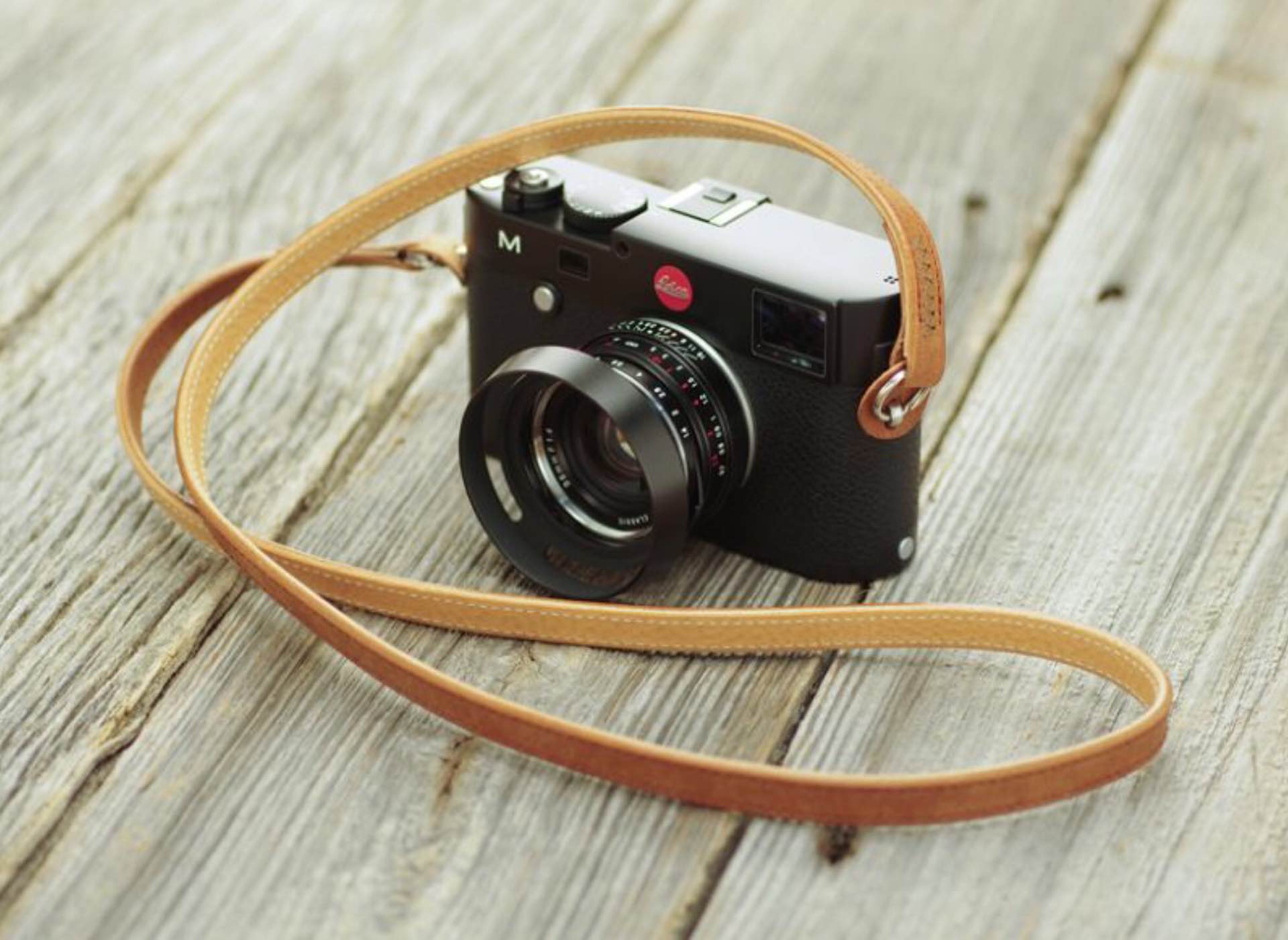 Ulysses CLASSIC DRITTO Two-Tone Leather Camera Strap
If you read Craig Mod's recent and fantastic review of the Leica Q typ 116 camera and wondered, "What is that gorgeous leather camera strap he's using?" then wonder no more: It's the Japanese-made two-tone CLASSIC DRITTO from Ulysses. They just stocked back up so now's a perfect time to get one if you're in the market.
DRITTO is the Italian word meaning "straight". […] The exciting thing for us here is that the CLASSICO DRITTO is designed without any joint or seam from the shoulder pad to the end of the strap as its name suggests.
It's made from two leathers: Italian Pueblo leather on the surface (which comes in one of five colors: black, brown, chocolate, olive, or indigo), and vegetable-tanned Minerva leather on the inside (always tan in color). It can be used with any mirrorless, single-lens reflex, or rangefinder camera with round eyelets (NOT slit-style ones) with triangle rings removed.
One nice touch are the leather ring guards at either end, which prevent the metal attachment rings from scratching or marking the camera body as it shifts around. The rest of the strap is straight-up leather, so the entire thing can be wrapped around the camera at any time without fear of damage.
You can purchase the strap from Ulysses for 7000 Japanese yen, or ~$62 USD as of Feb 26th, 2016. It comes in two sizes: 105 cm and 120 cm — both are 13mm wide.
Just be aware that they dont ship to some military bases:
All areas. However, the territories of American military bases with the three first digits of the postal codes being 090-098, 962-966, and 340 are excluded.