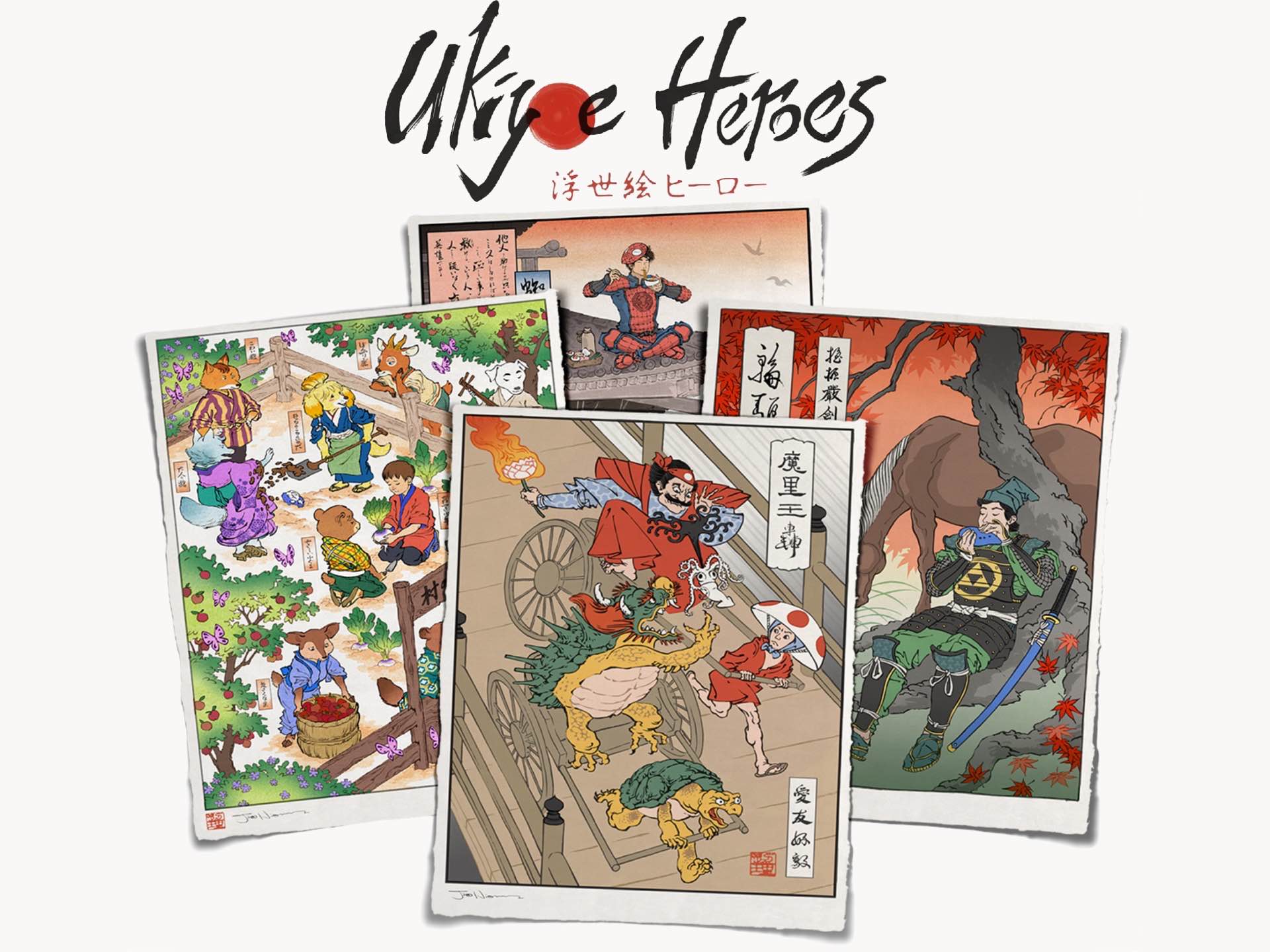 "Ukiyo-e Heroes" Video Game-Inspired Japanese Woodblock Prints by Dave Bull and Jed Henry
Remember a month ago when I linked to the YouTube channel of woodblock printmaker David Bull? Well if you'd like to go further down that rabbit hole, I've got more cool stuff to show you.
Namely: Ever since 2012, he's been working alongside Jed Henry on a project called Ukiyo-e Heroes, which features handmade woodblock prints based on classic video games and other pop culture.
We're talking…
…and many more.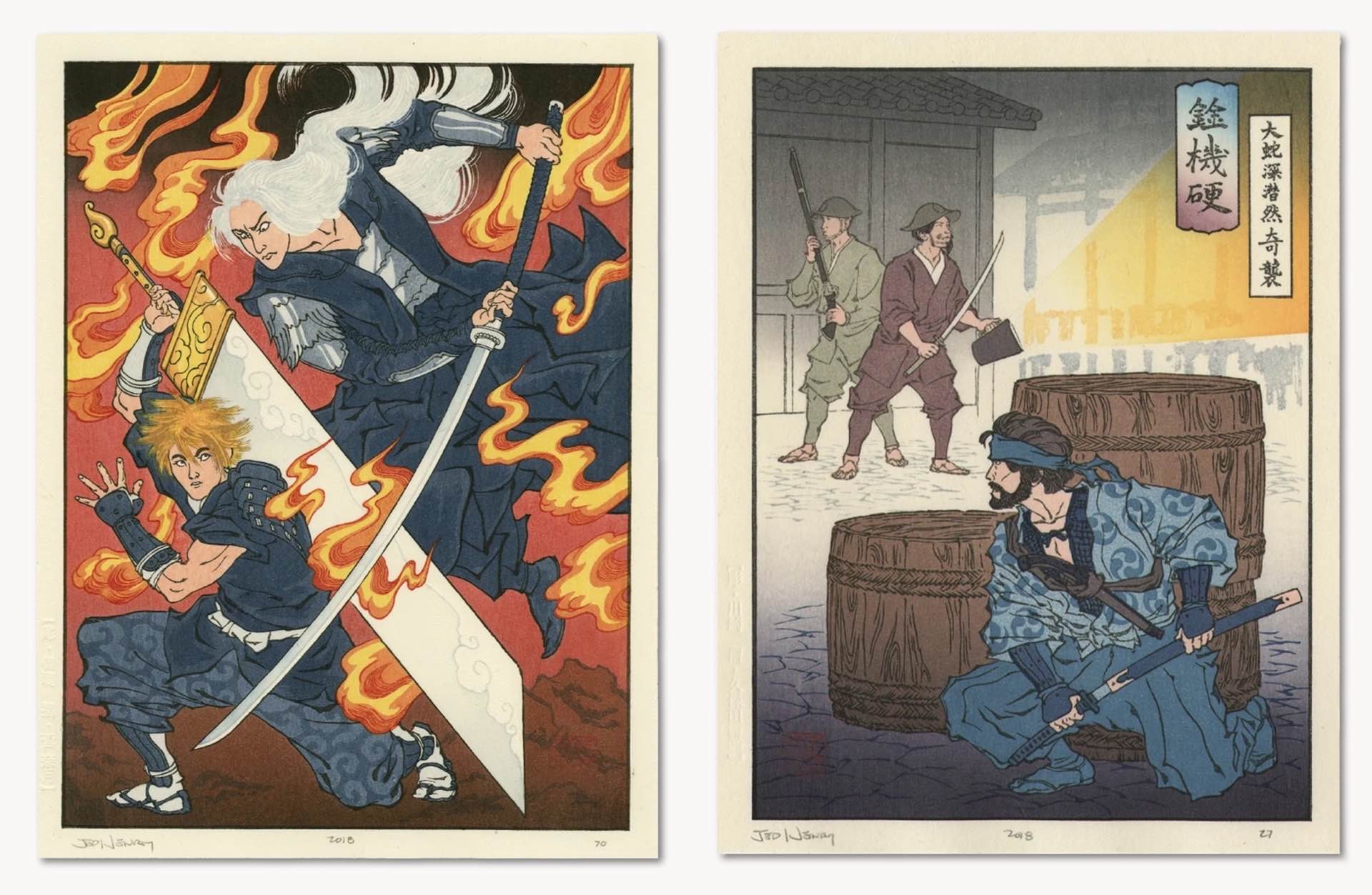 The way it works is, Jed does the designing and "research" (read: loads of video game playing) for each print, and then Dave has each design carefully carved onto many blocks of Japanese mountain cherry wood (i.e. yamazakura), which are then painstakingly transferred, pigment layer by pigment layer, onto single sheets of Echizen Hosho Washi paper.
What's extra cool about this series is that they often shoot behind-the-scenes videos of the prints being made:
https://www.youtube.com/watch?v=9bHomYLrTME
https://www.youtube.com/watch?v=DJkXkqg2oaA
(That second video was for the Two Souls Entwined print, based on Genji and Hanzo from Overwatch.)
Now, with some of these prints running upwards of $150 a pop — which isn't all that unreasonable really, considering the huge amount of work involved — you might be wondering if there's a cheaper way to get your mitts on one. You're in luck, because they also sell $40 giclée prints of all Jed's designs, including a whole bunch that aren't even in the woodblock print collection.
Anyway, I've geeked out enough about this, so go check out the Ukiyo-e Heroes shop for yourself and marvel at the print collection.