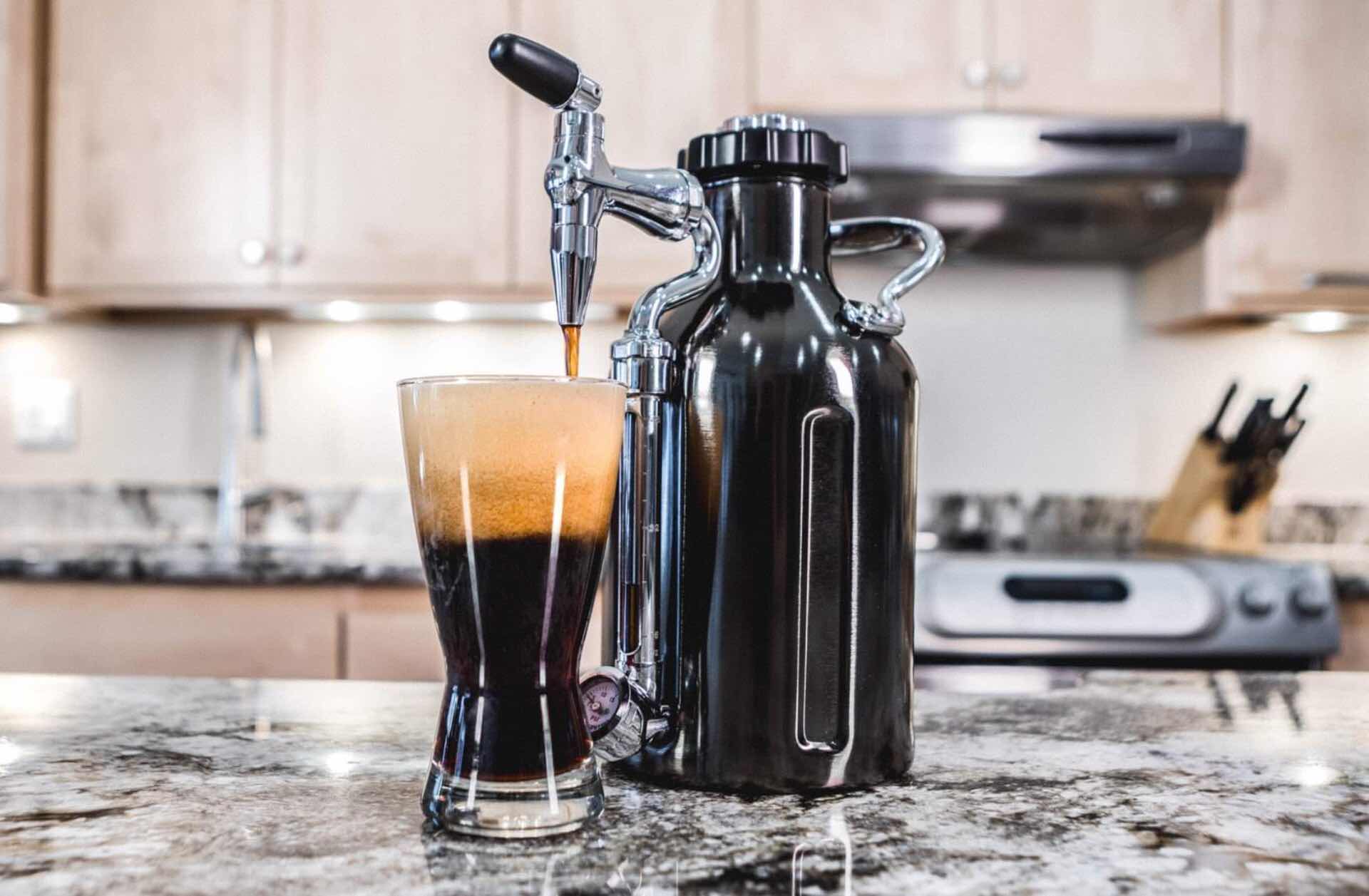 The "uKeg Nitro" Cold Brew Coffee Maker [Kickstarter]
Look, I'm going to level with you here: "Nitro" cold brew, the kind they have on tap at most fancy-pants coffee shops these days, is not my favorite way to consume the stuff. I don't know what it is, but no matter how often I try it from any place, it just doesn't have quite the same magic for me that classic cold brew does. I might be alone in that, I don't know.
However. The uKeg Nitro is a Kickstarter project that piqued my curiosity right away. Developed by the folks at GrowlerWerks — who got their start on Kickstarter in 2014–15 with the original (and quite handsome) uKeg pressurized beer growler — the uKeg Nitro is perhaps the world's first integrated at-home nitro cold brew maker and dispenser. You know, for the kind of buzz that's appropriate before noon.
The promo video really tells you all you need to know:
If nitro cold brew is the type of coffee you've been dropping a bunch of money on at your local coffeehouse, you'll love being able to have 12 cups of the stuff on draft wherever you go.
As of July 5th, 2019 the project has far overshot its funding goal and still has 13 days to go before being officially funded. You can back the project yourself at the $169 level or higher to eventually receive:
The uKeg Nitro itself
2 nitro gas chargers
4 coffee filter bags
A coffee funnel
A drip mat